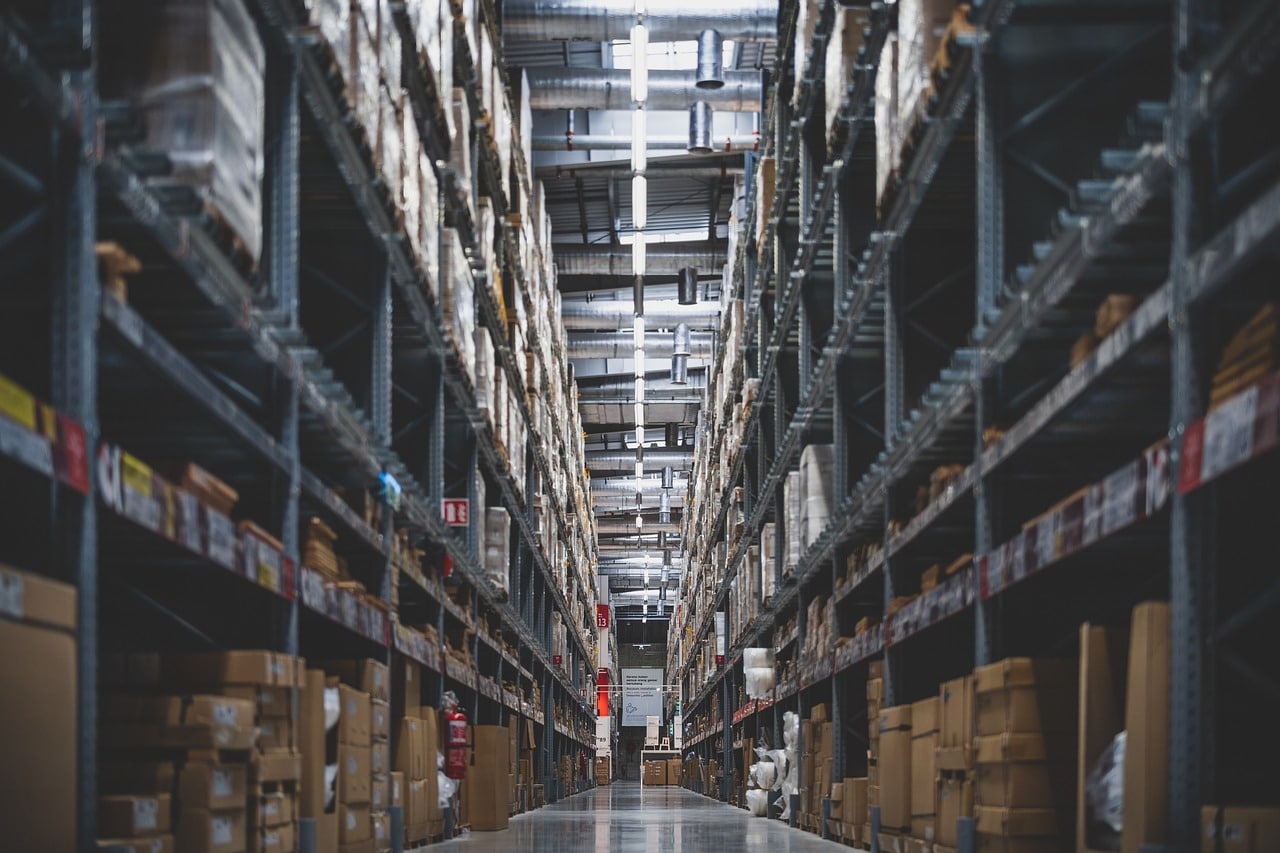 In Saudi Arabia, Amazon is thriving in a full-fledged method to attract customers in a long-term perspective. The online sales on these platforms are quite captivating and attractive, attracting a sizable audience to any certain brand goods. Today's online sales successfully balance the supply and demand of the goods to maximize efficiency.
The sales process on Amazon is rather sophisticated and easy to use in order to build a lasting relationship with the buyer, seller, and customer.
Launch of Amazon in Saudi Arabia
The entrance of Amazon in Saudi Arabia by 17 June 2020 is the most exciting development for the Saudi Arabian public. For long-term growth, the website is expanding around the country and the Middle East to draw in clients. The fact that Amazon is present in Saudi Arabia and other nations in the middle east makes it simple to operate the platform successfully. It was simple to debut Amazon in Saudi Arabia because it collaborated with SOUQ.com, a major online store, to create e-commerce there fully. The rivalry to work with the current websites and generate revenues or benefits in accordance has thus been abolished by Amazon.
In his capacity as co-founder of Souq and president of Amazon, the renowned individual Ronaldo Mouchawar said, "We want the client to obtain the local items in a greater variety to effectively accomplish the milestone." One of the specialists, Mr. Deepak Gupta, claimed that Amazon is flourishing as an e-commerce platform to vivaciously flourish the sales channels in the middle east. The competition will be greatly increased by Amazon's presence in the area, and the sales channel will be impacted as a result.
Amazon and Souq's partnership
The integration of the two e-commerce websites is relatively straightforward, making it simple to manage market sales and derive useful results from them. Such an e-commerce platform gradually lessens the weight or stress of the sales sector. Joining forces with a local internet shop is quite labor-intensive and useful for managing the firm broadly.
It is anticipated that Amazon will also propose the $580 million estimated Souq.com, which is situated in Dubai, to operate in other nations. Amazon.sa is the name of the Amazon in Saudi Arabia because it makes individuals in the region feel more connected and deserving of using it.
More on Amazon.sa
A few facts surround the introduction of Amazon.sa in Saudi Arabia. To advance the e-commerce business model, buyers and sellers alike must be aware of these facts and act accordingly.
Global expansion of the e-commerce platform
In order to achieve the top, Amazon established its 18th market in Arabia and progressively spread its business model across the globe.
34 Categories
One of the top online marketplaces for making sales, Amazon.sa offers 34 categories and a variety of subcategories to more effectively draw in customers. To increase market sales without any barriers, Amazon offers all of the best-selling categories. Sports, video games, technological devices, and sports are some of Amazon's best-selling products.
International and local markets
A billion or more products from national and international businesses are represented on Amazon.sa in order to attract more customers and sales. Saudi Arabia is currently a wonderful market to reach the Amazon platform's sales channel through.
Amazon.sa is accessible in English and Arabic.
The English and Arabic versions of the Amazon.sa website and apps are available in Saudi Arabia to make it simple for regional and local users to access it fast and without any difficulty. The language will facilitate market sales and significantly increase market momentum.
Traffic Redirection
The regional e-commerce site Souq.com has a partnership with Amazon.sa to precisely reroute the market and eliminate the competitors. Sellers and buyers from Souq.com can easily and without any restrictions switch to Amazon Saudi Arabia.
Real-time Shipping
To facilitate sales, Amazon.sa offers real-time shipment and delivery of the products for little to no additional cost.
Customer-focused assistance
In order to make it convenient for customers to visit the website, Amazon.sa focuses on providing customer-oriented service in both English and Arabic.
Download the program
For this aim and to make it easier to purchase items with only one click, Amazon.sa provides an application. You can receive the items at your doorstep without using any additional software.
What separates Amazon.sa from Amazon.ae?
Part of Amazon.ae is Amazon.sa. Amazon.ae serves as a domain to bring additional vendors under its wing, similar to Amazon.sa in the UAE. Customers and sellers can easily find their way to use such a platform for business and reap the rewards.
The benefit of Amazon Saudi Arabia is that you may use it from anywhere in the world and conduct the highest volume of business there. To receive its benefits, the merchant must register on Amazon.sa as a vendor or seller.
Amazon will eventually want to gradually bring more nations under its wing in order to grow its global center.
How will Amazon.sa's launch impact e-commerce in the Middle East?
Coverage of demographics:
Middle East's center is Saudi Arabia. It has the second-largest population of internet users and the third-largest population in the Middle East overall. The introduction of Amazon in Saudi Arabia will act as a lighthouse to attract as much business as possible to the eCommerce sector.
The right moment
The offline and traditional methods of shopping have suffered greatly as a result of the continuing coronavirus outbreak in the area. More and more desperate customers will turn to internet buying if Amazon is added to the mix. Therefore, this increase of visitation will undoubtedly help eCommerce in the area.
No damaging rivalry
After Amazon opened in Saudi Arabia, Souq.com and Amazon have made the decision to collaborate under one roof. All of the visitors and customer information from souq.com is forwarded to Amazon, including wishlists, orders, shipping addresses, payment options, and customer care inquiries. This only implies that Amazon.sa is a combination of the devoted clientele of Souq and the eCommerce know-how of Amazon – something that no one can refuse.
Boost to the Best-Selling Items
According to numerous reports, clothing, airline tickets, mobile phones, utilities, and watches are the most popular products/categories for Saudi internet shoppers. You should be aware that Amazon is incredibly popular for selling goods in these categories all around the world. Therefore, there will undoubtedly be a significant increase in overall eCommerce growth when Amazon launches such product categories in the area with full force.
One platform for local and international use
Amazon will act as a marketplace that welcomes both local and international buyers and merchants. Both the regional language, Arabic, and the international language, English, are available on Amazon.sa. As a result, this will encourage vendors from other areas to visit and sell on Amazon.sa.
Enhancements in Delivery & Fulfillment
The fulfillment and shipping procedure in the area will be improved by Amazon's entry into Saudi Arabia. Amazon claims that all orders over SAR 200 will be delivered the next day (53.30 USD). Across order to fulfill deliveries in the nation, Amazon has partnered with Saudi Post, the top delivery service provider in the region. Due of this, same-day delivery is also possible in select areas for a small additional price.
Potential Growth in Other Sectors
After taking the top spot in the Saudi Arabian Kingdom's online marketplace, Amazon will not stop working. Instead, they'll attempt to investigate additional business models. Additionally, reports claim that Amazon plans to introduce its Prime service in the future.
What Makes Selling On Amazon In Saudi Arabia Important?
Amazon, one of the most well-known online marketplaces in the MENA area, has not only controlled a number of markets but is also a contributing factor to the region's rising interest in online shopping. Furthermore, the marketplace already existed in the area after purchasing Souq, the top Dubai-based online store.
Research by Podean revealed that Amazon Saudi Arabia is the most popular online store with 64% of shoppers shopping everyday as the platform continues to gain popularity. Having said that, there are a number of additional advantages that Amazon offers over competing marketplaces, including:
- Help for fulfillment: Amazon offers economical end-to-end logistics support to businesses thanks to its own fulfillment methodology.Exposure Immediately: Due to Amazon's popularity, businesses have rapid access to many customers at once.
- Promotions & Deals: E-commerce companies who sell through Amazon can take advantage of the promotional offers that Amazon constantly introduces.
- Secured Transactions: Amazon's frictionless and secure payment infrastructure ensures that payments are processed safely, allowing vendors to conduct business without being concerned about online fraud.
- Multiple Payment Methods: There are many other ways to pay on Amazon, including credit cards, bank transfers, e-wallets, invoices, direct debit, etc. Amazon works with the optimal transactional pattern to carry out the subsequent job processing. For the workflow to be easily accessible, the payment is safe and secure in order to eliminate fraud or online crimes.
- Simplified Listing: Companies can easily list their products on the site thanks to an intuitive infrastructure.
How To Become A Seller On Amazon Saudi arabia
Decide on your business type: Before we start the registration process, you need to be aware that there are two ways to sell on Amazon. You have two options for selling: as a reseller on Amazon by locating the best-selling products that are already on the market or as a "brand owner" by creating your own product under a private label. If you choose the first course of action, you will have to use a logo maker to create a professional logo, include your company's details, and employ other branding strategies.
Select a Fulfillment Strategy: The next step is to decide which fulfillment plan is best for your company. Amazon provides two fulfillment options: Fulfillment by Amazon, which lets Amazon handle all aspects of your orders (from packaging, labeling, and picking to shipping), or selling independently while managing inventory and delivering goods to customers (FBA).
Registration requirements: Now that you've made the decision to sell on Amazon, the following step is to sign up for an account. You can choose from the two models Amazon offers (Professional and Individual) based on your preferences, and then finish your registration by entering information like:
- Business or Amazon customer account's email
- Call-in number
- National ID issued by the government (e.g. Emirates ID)
- Account number at a bank
- For businesses, you must have a power of attorney if you are a legal representative and a trade license if you are the owner.
- For individuals, a recent electricity bill, credit card statement, or bank statement
Account activation: The Amazon team will validate the paperwork within 48 hours of your registration being complete. You will then be able to access your Seller Central account.
List Products Using Seller Central: Seller Central is a platform that allows you to add Product Details, Manage Payments, Update Inventory, and More. Additionally, you can list your stuff there.
When listing things on Amazon, there are several unique rules and regulations. Therefore, before listing your products, you must fulfill them.
Construct Product Detail Page: The sixth step is to construct a product detail page, which will display the information you have to give. The product title, three to four photos, any possible product variations, concise information about the products in bullet points, and more are all included on the page.
Conclusion
In conclusion, selling on the Saudi online retail market is a fantastic choice for growth-oriented online retailers. The previous few years have seen some impressive growth in the area, and it is anticipated that growth will continue to increase in the days ahead.
Since the region has access to both the top international online marketplace (Amazon) and the local leader (Souq), who have partnered to combine the best of both worlds, As a result, if you still intend to launch an online store in Saudi Arabia or the Middle East, this is the ideal time to do so. Start your Amazon Saudi Arabia sales today.
https://www.aihello.com/resources/blog/how-to-internationally-sell-on-amazon-saudi-arabia/