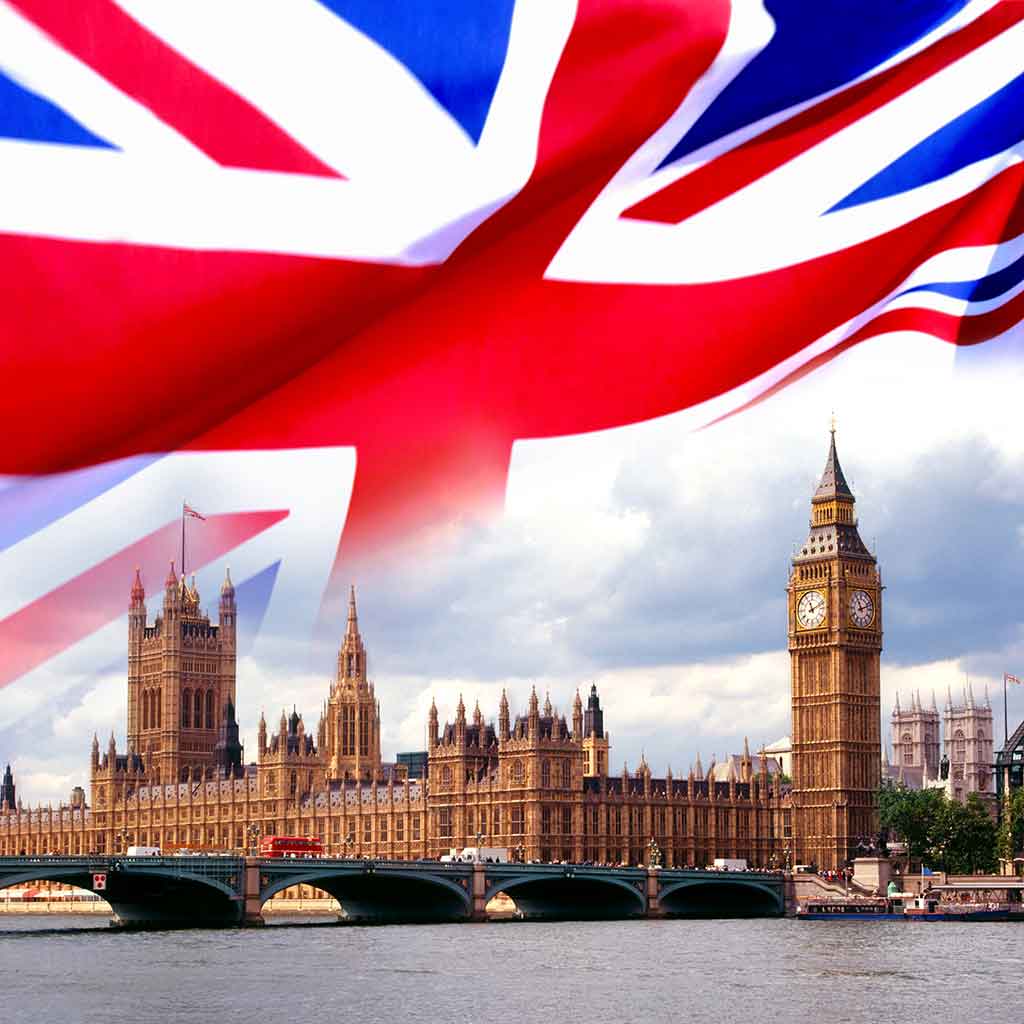 The world's top ecommerce market is ripe for aspiring entrepreneurs wishing to sell online, with about £12.84 billion in sales and 579.5 million visits to Amazon UK alone in 2020.
Businesses should explore tapping into Amazon's multiple markets for a variety of reasons, not the least of which is to fast increase revenue. Selling on the world's most popular commerce platform can be a wonderful way to gauge interest in your products without committing too much time and money to setting up your own web store and sales procedure.
So, where do you begin? How much do items cost, and how do you list them?
We'll walk you through all you need to know about setting up shop on Amazon, including possible earnings - and potential dangers – in this article.
Who is eligible to sell on Amazon's marketplace?
In exchange for a charge, Amazon Marketplace lets merchants and distributors to tap into Amazon's infrastructure and offer your products under their banner.
Casual and professional sellers are the two main types of sellers. Casual sellers are individuals who sell 35 or fewer things per month and are only charged a completion and referral fee for each item sold.
Professional sellers, those who sell at least 35 items per month, get access to a wider choice of products and are provided bulk listing options to make selling large numbers easier, but they must pay a monthly subscription fee in addition to the individual completion and referral fees.
If you want to sell more than 35 products through Marketplace, Amazon suggests becoming a 'pro-merchant seller,' which costs £25 per month (£28.50 with VAT) and allows you to sell in one of all five EU marketplaces.
What are the benefits of selling on Amazon?
If you're just starting out and have trouble getting people to visit your site, Amazon's global reach and brand identity can help you grow your online business.
Although there is a lot of rivalry on Amazon Marketplace, it also allows you to see how your competitors price and market their products, which can help you improve your own business approach.
The following are five compelling reasons to consider selling on Amazon Marketplace:
Exposure. According to Amazon's SME Impact Report, over 14,000 merchants made more than £100,000 in sales in 2020, and over 1,000 made more than £1 million for the first time.
Simplicity. You only need to enter the thing you wish to sell, establish a fixed price, record the condition, and click Yes to sell on Amazon. Your listing will be live in 15 minutes in most circumstances.
Efficiency in terms of costs. With no listing charge, you may list as many products as you want on Amazon, allowing you to adopt a sales strategy that suits you best - either putting all of your products on show at once, or gradually releasing new items as your brand's awareness rises. Shipping and handling expenses are not set in stone.
Trust. If a potential customer is unfamiliar with your business, they may be hesitant to conduct business on your website. People may be more eager to buy your product via the Marketplace because Amazon's secure payment method is known to be trustworthy.
Market awareness is important. Targeted, clever pricing and promotion are essential for any small firm. You can readily check the prices your competitors charge for their products and the marketing messages they use by joining the Amazon Marketplace.
What am I going to require in order to sell on Amazon?
If you've come this far in our guide to starting an Amazon business, the first step in becoming an Amazon seller is to choose an Amazon classification.
If you plan to sell a modest number of things (less than 35) or don't have a lot of money to spend, the casual Amazon classification is probably the best option. However, if you plan to sell in volume or want a wider selection of things to sell, the professional (pro-merchant seller) categorization is the way to go.
You'll need to give the following information to become an Amazon seller:
- A credit card that can be used in the UK or worldwide and has a valid billing address
- During the registration procedure, a phone number where you may be reached
- Information about your bank account
- Address e-mail
- VAT identification number (if your business is VAT-registered)
- Sellers from outside the UK are subject to additional rules; more information is available on the Amazon website.
When starting your Amazon marketplace business, it's also a good idea to try out the platform initially before listing greater stocks.
This will save you time and money if your initial try fails to attract customers.
What is the procedure for registering products on Amazon?
After you've decided on your classification, you'll need to register your products, which is a quite simple process.
If you're a casual seller, look on the right-hand side of each Amazon.co.uk product page for a blue box labeled 'More Buying Choices.' After clicking the 'Sell Yours Here' option, you'll be prompted to input information about the product's condition, age, and a note.
If you've applied for professional status, you can list your products using Amazon's web-based interface or bulk listing tools. Whether or whether your products are already in the Amazon.co.uk catalog determines the procedure's characteristics.
If your products are currently listed on Amazon.co.uk, using the site's web-based interface, you may list them individually by simply entering the product's name, price, and available stock.
You can also use Amazon's bulk listing tools, which require each product's EAN, ISBN, or UPC code (barcodes). If you require a barcode, please go here to obtain one. Then you can either use the web-based interface or the bulk listing tools to produce them.
You will be required to enter product details for each new product, including:
- Codes such as EAN, UPC, and ISBN are used to identify products.
- Product description Product title
- Price Available Stock Image of the product
Is it possible for me to sell on Amazon internationally?
You may now create and manage offers for Amazon.de (Germany), Amazon.fr (France), Amazon.es (Spain), Amazon.it (Italy), and, of course, Amazon.co.uk.
However, the administration that comes with selling internationally – such as foreign currency payments and taxes – may be costly and inconvenient. Some people may not be able to open a local bank account.
Thankfully, you can receive foreign account data for the US, Eurozone, UK, and Australia via a free multi-currency currency account like Wise, which you can transfer to your main account in a single click.
What are Amazon's laws and restrictions for selling?
Products that are permitted
Most products are permitted, but there are a few crucial restrictions to be aware of before beginning the Amazon registration process.
Any of the following items are prohibited from being sold on Amazon:
- Mobile phones (including service)
- Subscriptions to magazines and newspapers
- Tobacco and alcoholic beverages
- Gift certificates and gift cards
- Medications on prescription
- Ammunition and firearms
- processing of photographs
All of the remaining categories are open to both casual and professional sellers. All of the things you sell, however, must be available in Amazon's existing online catalog; you cannot create new product lines.
Furthermore, only a small number of things, such as watches, jewelry, consumables, and health and beauty products, require authorization.
Pricing your products on Amazon
You should consider the condition of your product, the price of similar products on Amazon, and the potential influence of Amazon's referral and variable fees, as well as your delivery expenses, when determining the price to sell your product on Amazon.
You might utilize Amazon's on-site Pricing Tools to help you determine a fair price and learn more about the competition.
The Low Price function, for example, allows you to compare your listing to similar products of the same type and condition.
You may also examine your listing information on a single detail page by clicking on the listing ID for your items. You'll notice a box labeled 'This Item Also Available To Buy' on this page, where you can see the lowest-priced Marketplace items provided by other vendors in each condition.
What is the cost of selling on Amazon?
As a casual seller, you must pay a £0.75 completion charge each product sold, as well as a referral fee (which varies depending on the item) in each case — most referral fees range from 8% to 15%.
Professional Amazon sellers pay a monthly subscription fee of £28.75 (£25.00 for VAT-exempt sellers), as well as a referral fee and a closure charge on some products like books, music, and DVDs.
Referral and closure costs differ depending on the category and if you qualify for VAT-free payments. For more information, go to the Amazon website and look at the fee schedule.
The addition of bespoke Amazon services to your main Marketplace bundle incurs additional charges. Fulfilment by Amazon, a packaging and shipping facility, is one of these services; for more information, read the section below.
Shipping and payment for Amazon sellers
Amazon has also established rigorous distribution guidelines. You must ship your product within two days of receiving notification that it has been sold, and confirmation of shipment must be sent before cash can be credited to your account.
Amazon pays your money into your seller account once you've sent confirmation that the item has been sent. On a 14-day cycle, funds are transferred to your bank account.
Shipping and storage for Amazon sellers
Each seller gets full access to the Seller Central account, which allows them to manage their products and orders. All orders are accessible on the interface, allowing them to watch the progress of their transactions.
When your item sells, Amazon will send you an email to let you know that the buyer has paid you. Within two days of receiving this e-mail, you must ship the item to the buyer.
You have the option of managing the product delivery process yourself or delegating it to Amazon. If you choose to be responsible for the delivery, Amazon will send you an email when an order is placed. After that, all you have to do is package and deliver the goods.
Fulfilment by Amazon
If you don't want to deal with the packaging and shipment, you can use Amazon's Fulfillment by Amazon (FBA) service, which allows you to sell anything and have it shipped by Amazon. FBA allows customers to keep their products in Amazon's fulfillment centers, where Amazon chooses, bundles, and delivers them while also providing customer care.
When you add Fulfillment by Amazon to your seller account, there are no additional set-up or subscription fees, but you will have to pay fulfillment and storage fees. The cost of fulfillment varies depending on the item's nature (media or non-media), dimensions and weight, and shipping method.
For inventory storage, there are two types of monthly fees. Customers may anticipate to pay £0.30 per cubic foot per month from January to September; from October and December, the charge climbs to £0.40 per cubic foot per month to account for the extra stock throughout the Christmas season.
The FBA service can save you money, but it all comes down to how many things you're selling and delivering each month.
To determine whether the service will be useful, tally up the costs of overhead such as warehouse space, packing supplies, shipping and labor, dealing with customer support concerns, and returns handling, and see if the Amazon charges are less expensive.
Summary
To summarize, you'll need to do the following steps to start an Amazon business:
- Register as a seller
- Put your products on the market.
- Decide on a price — and factor in the costs of selling on Amazon.
- Organize delivery and storage (If you use Amazon's fulfillment service, the item will be packed and shipped directly by Amazon).
- Receive payment
The following are some of the advantages of selling on Amazon:
- Your products are more accessible and visible to millions of internet customers.
- You can sell in five different marketplaces all around Europe.
- You're putting your products on the market with a reputable and well-known company.
- Amazon's security and fraud protection safeguards your products.
- There are no listing fees (unless you sell more than 2 million SKUs per month).
- You can delegate storage, selecting, packing, and shipping to Fulfillment by Amazon (or you can deliver your products to your customers)
https://www.aihello.com/resources/blog/beginners-guide-to-amazon-uk/