Marketing Automation In E-Commerce : The Light At The End Of Tunnel

Let's start with the term Automation, shall we?
The dictionary defines
automation
as the method to make an apparatus or a system to work automatically. In this modern world the unsung value of Automation has been recognized by many industries of diverse fields . So, the experts define automation with more clarity as "the creation and application of technologies to produce and deliver goods and services with minimal human intervention". Automation in today's era plays a key role as it comprises vital elements, processes and job functions. We can apply automation from scratch up to making the final product. Automation has its major influences also on marketing and sales management.
Influence of Automation on Marketing, want to know more? Keep on reading.
There goes a saying, "IF CONTENT IS THE KING, MARKETING IS THE QUEEN". Let's face the reality, it becomes utmost difficult for business owners especially small ones who have just kept their foot in the market, to do tasks related to business and also contemporarily work on the brand growth and awareness. A study by the consulting company The Alternative Board found that
72% of small business owners feel overwhelmed
and that 60% of business owners stated that "they would like to have more time over less work." Well, fortunately there is a solution for the problem- MARKETING AUTOMATION. Yes, after seeing this term, you guessed it right, it's the role of automation in marketing one's business. But shall we discuss "the technical" definition of it as per Wikipedia, here it goes- "Marketing Automation is a subset of customer relationship management (CRM) or customer experience management (CXM) that focuses on the definition, segmentation, scheduling and tracking of marketing campaigns. The use of marketing automation makes processes that would otherwise have been performed manually much more efficient and makes new processes possible." We can all agree that Time Management is a pretty big deal and no one wants to spend their precious time without gaining anything out of it. 
So, Which are the companies that use Marketing Automation? 
The omnipresence of the benefits we can gain from Marketing Automation Software tools has made it very loud and clear that many industries are going to leverage this softwares with greater fervor. According to
Forrester's 2018 "Marketing Automation Technology Forecast, 2017 to 2023 (Global)"
, spending for marketing automation tools will grow vigorously over the next few years, reaching $25.1 billion annually by 2023 from $11.4 billion in 2017.It's no surprise that a large percent of marketing automation adopters are B2C(Business-to-Consumer) businesses. One of the best examples where Marketing Automation Softwares are thriving is-
E-commerce
. By adding ecommerce with marketing automation, you have achieved all the benefits of an effective shopping experience with the potential to create marketing campaigns that are customer personalized to your audience. This means you can boost up traffic to your site, increase the number of and amount spent on orders, and bring back more returning customers with just some initial setup and occasional modifying and monitoring.
Strategies in Marketing Automation where your efforts will make the most difference right away!





Increase in Average Order Value (AOV)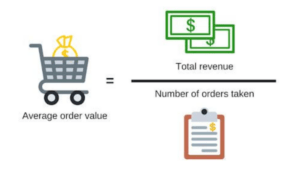 What's the ultimate goal of your business apart from customer satisfaction? Making Profits, increasing revenue,in a nutshell making money, Right ? But did you ever consider if one of the most important Ecommerce metrics that is AOV is helping your business grow? Ok, let me slow it down for you. AOV is the average amount each customer spends per transaction with your store. In mathematical terms,
             Average Order Value = Total Revenue / Number of Orders
For instance, consider your Cost Per Order(including shipping costs etc) is $1 and your AOV is $10 making your profit $9 per order, you can simply increase your AOV to $11, that is increase by 10% and hence gaining an additional profit of $1. Now, the question arises here is that, how will a business owner have time for tracking the AOV? Relax, this is where the magic of Marketing Automation works. Through Marketing Automation you can identify key insights, taking factors such as demographics, also segment your audience and draw a conclusion how a certain group is reacting to the change in price of the product. One can perform split testing, raising prices for certain products and comparing orders over time. No matter what you're selling, this tactic is worth a shot. There are various ways through which we can boost up AOV via Marketing Automation Softwares : 


Create a free shipping incentive

when the minimum purchase threshold is fulfilled. Customers would indeed want to buy more products for their money instead of bearing shipping fees. In fact, there's a lot of research to suggest that the lack of free shipping is the biggest reason behind

cart abandonments

.



Show Cross-sell and Up-sell products

. Cross-selling is persuading customers to add related items to their cart, while upselling is motivating customers to switch to a higher-value (and higher-cost) item instead of their original choice. One needs to get creative for it, but again automation does this better for you. If a visitor is eyeing that 320GB Windows 7 laptop, just throw in the gleaming photo of that 1TB Windows 10 laptop on the side. This simply means, upselling is offering a similar but more expensive variant of the product to the buyer which will increase AOV. Another intelligent tactic would be promoting accessories that can be bought with a laptop like pendrive, hard drive, laptop bag, etc which exemplifies cross-sell.



Other ways

include bundle deals, executing first time offers, discount rates, limited time offers, loyalty programs, so on. While it seems counterintuitive, providing such offers can help change your average order value. However, when offering discounts, be sure to add a minimum spend. 








Increase in Customer Retention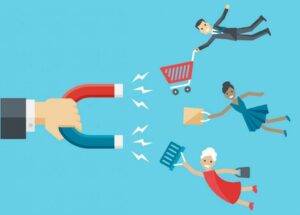 Content builds relationships, Relationships build trust and Trust drives Revenue. Many businesses try to bring more and more customers, when they should really focus on someone who has already proved their interest in the product, well someone within the bounds. Customer retention is paramount in today's digital economy, with
50% of consumers
suggesting that they would interact with a company again after only one positive experience. Marketing Automation can help the business to nurture the customers and bring delightful experience while shopping your product. This will make it possible to generate more revenue from existing customers. Fostering customer life cycle is a great way to establish success in ecommerce or any business for a long duration of time. How? Let's have a look at it: 


Personalize your Site

, customers love it when they can easily navigate through sites and can see familiar content on it. This plays a significant role for buying decisions. One can keep recommended products on the site according to the customer's last purchase, especially when a product is something that one has to buy as a necessity. The look and feel of the site also matters, the images of the products should be displayed in high quality and proper descriptions should be provided. Marketing Automation can make the site more personal for your super valuable customers by firstly knowing the journey of the customer and then providing information along the way to match up those steps. Building

chatbots

on your website will make sure to answer any queries of the clients and this way will bring more customers back to your site, and increase their visit duration. Drift, chat software,

recently published a report

that found that 34% of users use a chatbot in order to get access to a "human" representative. One can offer subscriptions also, one way to ensure customers are hearing from you and purchasing from you on a regular basis. With marketing automation, subscriptions are within arm's reach. The system will be able to alert follow up to help nudge your subscribers when it's time to renew, whether that's weekly, annually or monthly. You won't need to spend any time tracking individual accounts or running batch processes, because it's all automated.



Acquire Premium Feedbacks

, one of the most treasured things one can do to consistently improve their ecommerce business. Through Marketing Automation it's possible to run campaigns and get feedback from specific customer segments. In return for their time, one can promote their business by providing for example a gift card, whenever they shop again from you. Many tools do a pretty good job by sending follow up emails or text messages after some consultancy services have been provided. You can learn from the feedbacks that which functionality or feature is being liked the most by customers, or if they face any issues while using it. Doing all the above mentioned tasks you can make realistic changes based on your most important asset- past customers (and who knows, they purchase a product from you, the next moment !)








 CRM And Automation For Personalized Email Marketing Campaigns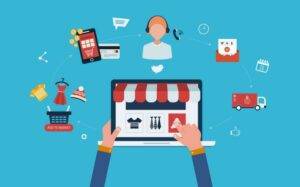 Don't we all just like it so much when someone does something for us keeping in mind our choice of interests. Well, then how hard can it be to put this simple idea in our business so customers also feel special and buy our products. The most effective way to implement this is by sending personalized emails to customers that will take care of their needs and also get exactly what they want. You have to understand what they like and what they'd have an interest in, then deliver emails that basically interest them. You will personalize anything from the photographs they see, to the text they read, to the offers they get and thus the time of day they hit the inbox.
An
Experian Marketing Services study found that personalized emails generate six times higher transaction rates
, and this can't be ignored. Does this mean one has to hire a special person to draft emails for specific groups of customers? No, even if you had money to hire someone it would be a waste of time. Hence, to overcome such challenges CRM (Customer Relationship Management) tracks all your interactions so you can create automated personalized emails. CRM is a vital tool in marketing and sales tasks. Don't believe so? You can check out
Aihello's blog
to know about it. Everyone is unique in their own ways, but there can be a bunch of similar unique people too. Using this insight one can make different lists through segmentation. Once you have got the information based on background, purchasing habits, shared interests, behavior towards your products via CRM, why delay to set up your Automated Personalized Email Marketing Campaign. Though there are various ways of segmentation like Content downloaded, pages viewed, previous interaction, referral traffic channels, etc. We will be  mainly discussing two ways : 


Behavior-triggered Automation,

such emails are automated triggered based emails on an action taken (or not) by a website visitor, or a change in a customer's behavior or profile. We can simply put this as, welcome email series, newsletters, order confirmations plus giving information about future sales, product inventory updates and so on. According to the behavior of your customer segmentation will occur, and as you track user behavior, you can set up triggers that generate automated, personalized emails. There can be three mainly three cases of such mails : Firstly, these emails include welcome, FAQs, onboarding, and getting started emails this is show a warm welcome; Secondly, these emails are triggered by actions such as subscribes, events, purchases, sign-ups, downloads and the goal here to thank the customer and notify data about the purchase for better credibility ; Lastly, these emails include abandoned carts, viewing wish list, account activity reports, the aim here is to convert engaged customers to buyers. 



Demographics Segmentation

, information such as age, gender, company position, and income level can tell a lot about a person's needs and interests. The more information one can get from the user in the sign up process, the merrier demographic segmentation will be (don't scare them off though!). Decide the factors carefully essential for your business. Now after the  demographic segmentation process it will be easy to send the personalized emails. For example, if the person has a B2B(Business to Business) company, the customer's company position is a relevant demographic or if you are clothing industry's owner the gender of the buyer is extremely valuable to know as a demographic. Sometimes one wants to send general mail to the entire email list, but you can still use segmentation to personalize the message. For instance, even though everyone on the list receives the promotion, the announcement email segments by gender to make it more relatable to the recipient. Here, the photos, featured products, and copy are all targeting men, rather than showing both men's and women's fleece options all in one email. Yes! Automation makes it all possible. 



Let's wrap this all up with a Storytime!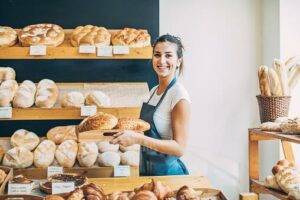 There was once a woman named Victoria, who loved to bake. She was an expert in it and wanted to make a business out of it. She tried many ways to grow her list of customers, answered all their queries, taking follow ups, and so many things that soon she got overwhelmed and unmotivated because most of her time was spent on doing anything but baking. Instead, the bulk of her time was spent on managing behind-the- scene processes. Luckily, she took a wise decision to focus on Local SEO by which she got plenty of leads and did not struggle to get traffic on her website. But the problem didn't stop over here. According to analysis of her workday it was revealed that much of her time was eaten up by "dead-end leads". Why was she drafting thoughtful emails to people who never responded? If they did reply, they were often only tire kickers who either didn't have solid plans to follow through or were only interested in finding the cheapest baker. Most other freelancers like photographers, graphic designers, and many others face the same challenges. Most aren't bringing in enough revenue to hire an employee to handle it. Victoria needed these things to tackle this problem: 



An automated way to collect leads




An automated way to follow up with leads




An automated way to identify the leads that would convert



She needed to know people who were actually interested in hiring her, were willing to pay her fees and were interested in her style. If the dead end leads are removed, communicating with her leads would take only a fraction of the time. 
She came to know about Marketing Automation tools which she found very beneficial so she started using it and voila! Four Steps were taken and her passion for baking and determination to make a living out of it was made easy. 
1.Collect Leads    2.Follow leads    3. Identify Top leads     4. Closing 
Victoria knew pricing was vital to many people so she generated leads by using pricing information as an opt-in incentive. A visitor had to fill out a brief form(name and email) and in return they could download a PDF listing her ranges of products and their prices. This is smart as uninterested probably wouldn't even bother so she's eliminating some of the noise while generating leads she can follow up with. The next step  was to nurture the "live" leads by sending them personalized emails and attending to their needs. Victoria was able to create an automated follow up sequence that included her warmth and personality. By not doing this manually she saved lot's of time and could focus on her business. The personalized emails included types of product, why she was best in her work and justifying why her business would be worth for customer's money and time both. Throughout the sequence, she invites the contact to reply with any questions which could further showcase buyer's interest in her products. Now, the next step was to identify top leads, so she can be sure of who's worth investing her time on. If the customer's are still engaged with her after hearing all the important details then well they are the hot leads. After this Victoria could personally interact with them so that the client's any other questions could be answered and they can get reassurance that Victoria's attitude would be compatible with theirs. She asked people to book time to speak with her by phone using a scheduling service. It's completely automated, so these invitations don't take up any of her time. If someone isn't interested and ignores the invitation, it has little to no impact on her. This way she can move ahead or close the lead. As a result, her customer conversion rate has increased and her business has flourished due to Marketing Automation.  Victoria's business is not completely stress-free or running 100% on autopilot. But, she's spending far less of her time communicating with dead end leads and more of her time focused on what she enjoys. 
HAPPY ENDING!
The usual old school method of optimizing ads was to hire an ad agencies and let them handle all these bid optimizations. However with new technologies like
AI and Automation
you can set and forget your campaigns and let AutoPilot handle these daily mundane tasks. The automation works 24x7 to ensure that you are always having the lowest ACoS possible with the highest revenues. If you would like to try
AiHello AutoPilot
, then head over to
our registration page
and give it a try. There is 14 days free trial with no payment information required.