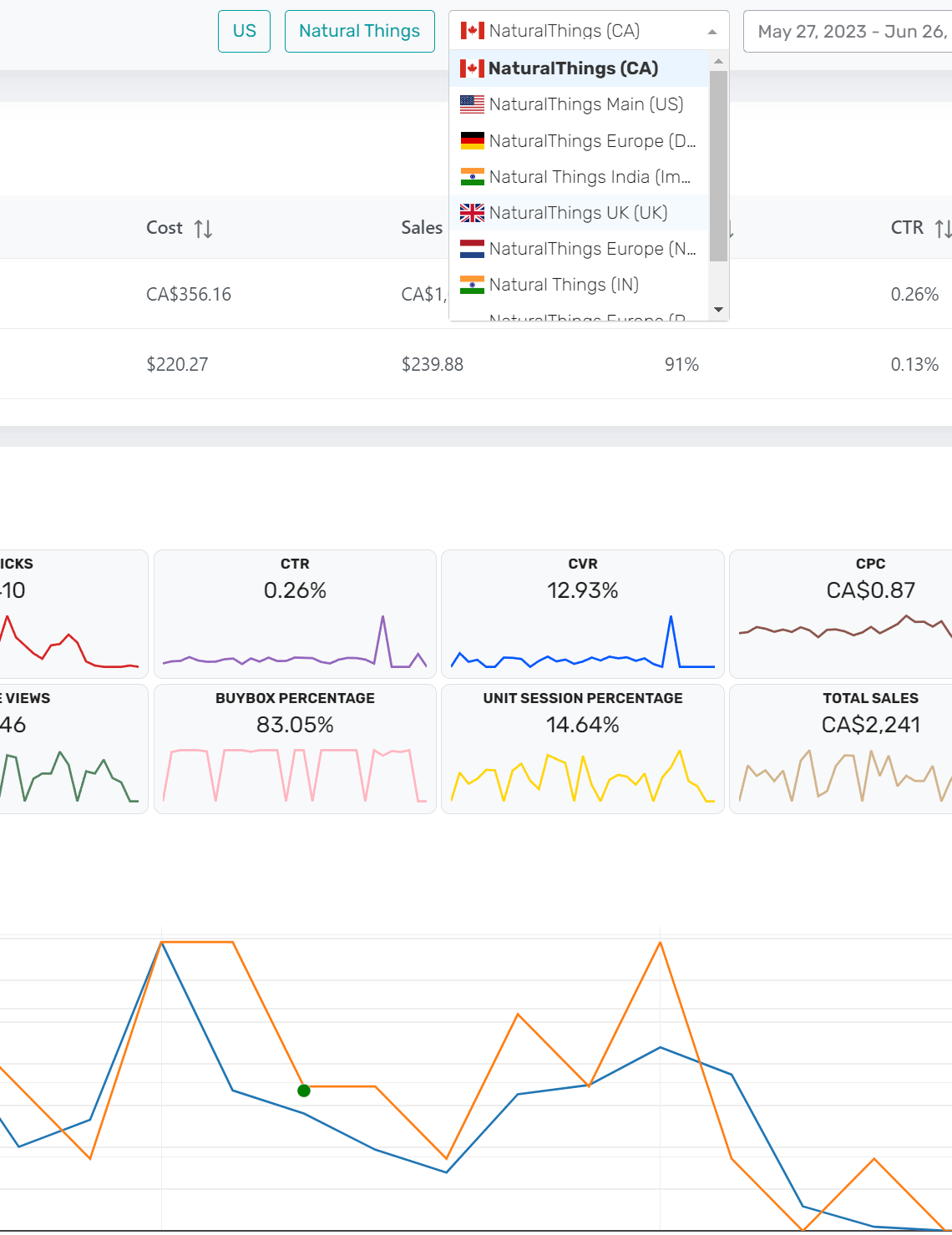 This week we have two major updates: Global View and "My Keyword Performance".
ONE Global view
All of our views now have a global view of all your Amazon accounts across all market places. You no longer have to choose the region and then select the marketplace as all the market places in a visual format are provided on the top header.
Your business is global, so should be your software!
Your account keywords with performance in Keyword Research
Keyword Research page now also displays all the keywords/search terms for each product ranked by performance.
Our internal algorithm sorts all the keywords and search terms across all campaigns for your product and displays them in this page.
Along with this there were tons of fixes for AiHello SmartView. If you haven't used SmartView we recommend you give it a shot. Its Free and provides a 360 view of your Amazon account including the reasons for your performance (or lack of it)
https://www.aihello.com/resources/blog/aihello-product-update-for-june/