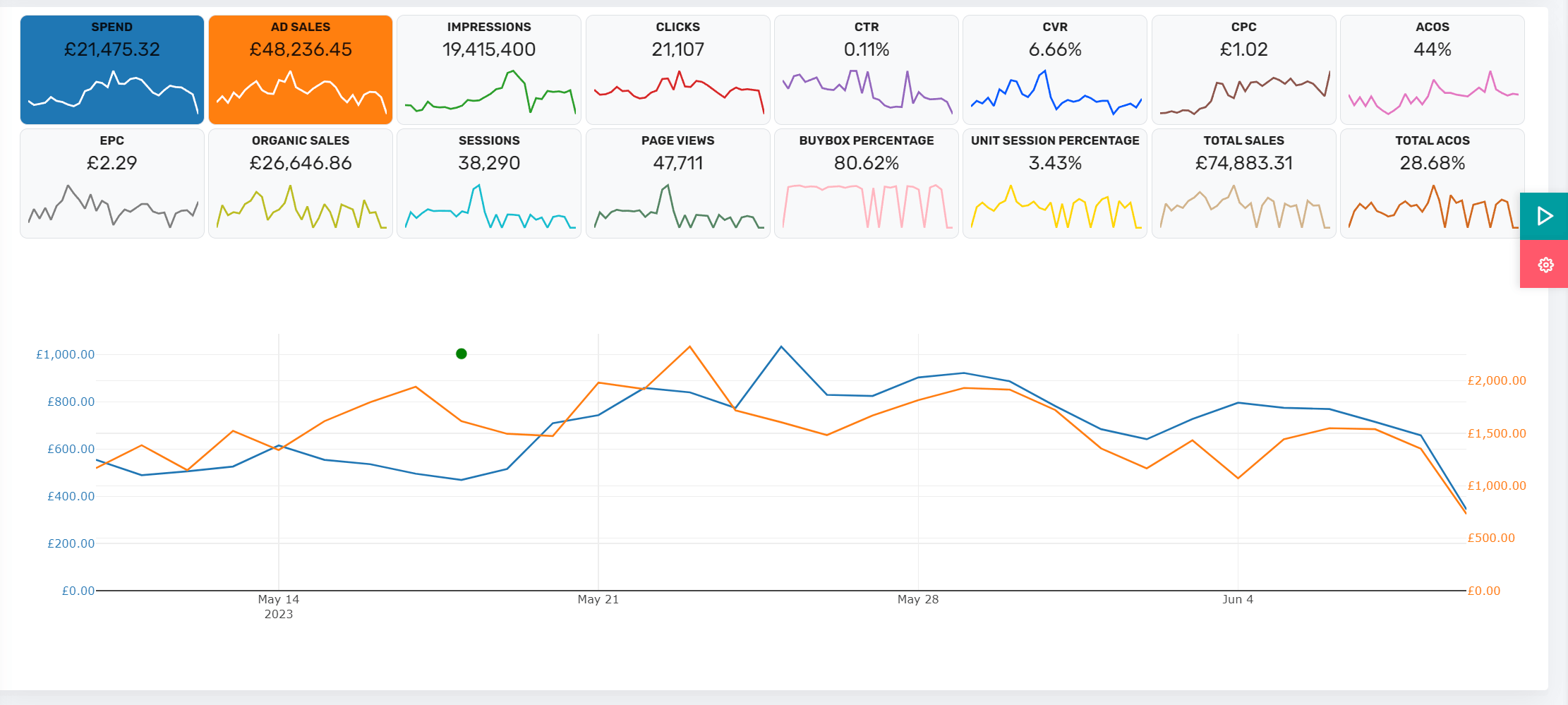 This has been an exciting week at AiHello. We just released one of the largest major upgrades to AiHello AutoPilot algorithm.
The biggest update is that AutoPilot now considers keyword performance across your whole account for each product. This ensures that if a keyword is transferred across campaigns, AutoPilot already knows the performance in previous campaign and updates the bids accordingly.
This update also resulted in us creating a new module where you can see all the keywords & search term query performance ranked and scored by product. We will be opening up this module shortly to all of our users.
The algorithm also now ensures that your top performing keywords are given more opportunity to perform before it's bid is reduced if it's performance is diminished for few days.
AutoPilot considers the keyword score and ranking for all bid changes and you should be able to see your keyword scores in each of your campaigns-> keywords page.
And lastly! Big beautiful charts across the dashboard with all the stats in one glance.
https://www.aihello.com/resources/blog/autopilot-update-algorithm-update/