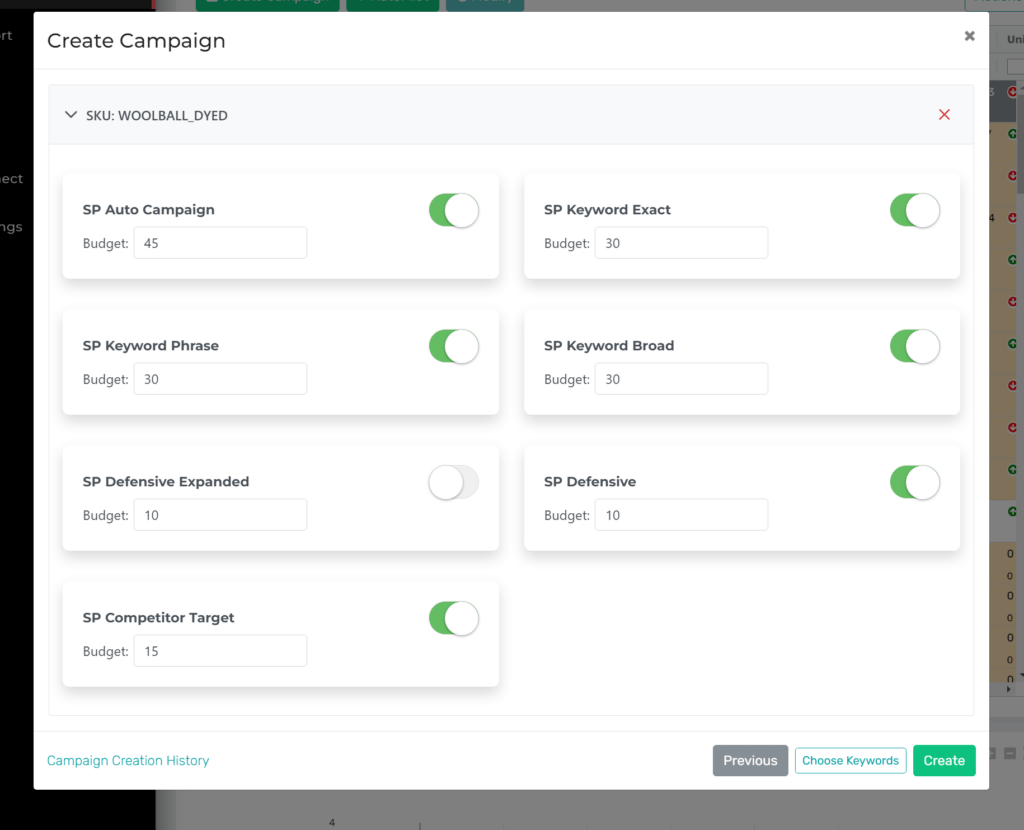 There were plenty of updates for the month of May.
The major ones that we think will help you improve your sales on Amazon are
Automated Campaign Creation now has budget recommendation pre-filled.
The "Automated Campaign Creation" page has the recommended budget pre-filled. This is a very conservative budget based on the campaign type and the historical performance of this product
Create "SP Competitor Target"
With the new option to automatically create "ASIN Targeted" campaigns, the automated campaign creator will automatically find the top Advertising competitors, top recommendation and even top organic competitors! to create the "ASIN Targeted" campaign automatically for you.
All you need to to is to enter your ASIN or SKU and then click "Create". Even the budget is automatically calculated and prefilled.
Creating campaigns have never been easier on Amazon.
For June we are planning to release our biggest, smartest and meanest feature ever. Stay tuned!
https://www.aihello.com/resources/blog/aihello-may-product-update/