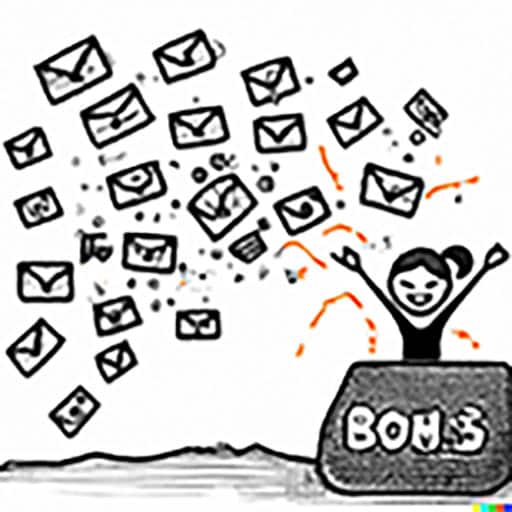 External traffic, or exposure to your products from sources other than Amazon, has long been a useful tool for Amazon merchants. Off-Amazon traffic provides several potential advantages, such as improved ranking power, more brand recognition, and the capacity to control your traffic source and develop a clientele.
Cost, however, prevents many vendors from generating their traffic. It's true that many of the most effective sources of outside traffic, like Facebook Ads and Google Ads, may be pricey, especially when you're initially getting started. As a result, a lot of sellers opt to continue with Amazon PPC because it is more lucrative initially rather than investing in the long-term advantages of external traffic.
Amazon is now launching a new initiative that will completely alter the playing field. The Brand Referral Bonus programme encourages sellers to generate their traffic, which makes it much simpler to be profitable when using paid advertisements or any other type of external traffic.
To put it another way, Amazon will essentially pay you to generate traffic.
Continue reading to discover more about the Brand Referral Bonus programme and find out how to use it.
What is the referral bonus for the Amazon Brand?
As a reward and incentive for sending non-Amazon visitors to their Amazon listings, Amazon informed merchants of its new Brand Referral Bonus Program on July 15. A 10% incentive will be given to Brand Registered Sellers who sign up for the programme for each sale that comes from an off-platform referral source. The 10% incentive will be applied as a credit to the seller's referral fee, which is the charge paid by Amazon for each sale made by a third-party seller. Referral fees are calculated as a percentage of the sale price and can range from 8% to 15% depending on the product. In addition, Amazon is providing bonuses for purchases made by the same client for up to 14 days after they have clicked on the ad, acknowledging the long-term importance of customers who are brought to Amazon listings by referral traffic.
To put it simply, the Amazon Brand Referral Bonus gives that seller back 10% of their referral fee each time a customer clicks an ad outside of Amazon (whether it be on social media, in paid Google ads, or a newsletter link) and that ad ultimately directs them to Amazon where they make a purchase.
The Benefits of Participating in the Amazon Brand Referral Bonus Program
For multichannel and omnichannel retailers, selling on Amazon has almost become a requirement. With 74% of US consumers saying they start their product searches on Amazon, Amazon has now overtaken all other platforms for product searches. However, for many merchants, Amazon is frequently one of the lowest-margin sales platforms. The quantity of paid advertising a seller can afford to invest in may be constrained by the high referral fees (in comparison to other marketplaces like Walmart and selling on their eCommerce site).
For third-party sellers, the Amazon Brand Referral Program essentially lowers the cost of selling on Amazon, frequently too as little as 5%. (before accounting for the cost of advertising). This increases the appeal of selling on Amazon for the majority of omnichannel sellers. Other advantages are:
- Increased return on advertising investment: Consumers frequently trust Amazon sales more than non-affiliated eCommerce sites, especially for small firms. An advertisement that sends a customer to an Amazon listing has a higher chance of converting a sale than one that sends them to an e-commerce website.
- Higher organic rankings on Amazon: Since the rollout of its most recent algorithm, Amazon has rewarded sellers who provide traffic to their listings from sources other than Amazon with higher search rankings. Amazon Attribution also makes it easier for merchants to track their off-Amazon sales.
- Greater ad effectiveness: The Brand Referral Bonus continues to compensate sellers for any additional purchases made up to 14 days after the customer first clicks on the ad, on referral fees for off-Amazon traffic.
However, multichannel retailers should think about the possible harm that could result from focusing all of their non-Amazon advertising efforts on Amazon listings. If left unchecked, the bonus scheme could eventually cost merchants brand awareness and the expansion of their e-commerce site, even while it may be a great method to lower the cost of selling on Amazon. Emerging brands should assess the costs and benefits to discover the best solution for their company.
The referral fee and projected bonus rate unique to the product category are important factors to take into account when determining how much external traffic to direct to Amazon. While categories like Automotive and Power Sports only offer a 7%–8% premium, areas like Amazon Device Accessories can return up to 30% incentive. It might make sense for sellers with a wide range of products to divide their off-Amazon advertising efforts based on the anticipated referral bonus rate.
Requirements for Brand Referral Bonus Program Participation
Any sale generated by outside traffic is not generally covered by this programme. Earning the 10% Brand Referral Bonus requires meeting two prerequisites.
You must first have a brand registered with the Amazon Brand Registry. This programme will not be available to resellers or dealers without a legitimately registered brand.
The second step is to use Amazon Attribution to send traffic. This technology, which is effectively Google Analytics for external Amazon traffic, is made available to brand-registered sellers to enable tracking and reporting on external traffic.
Amazon can tell which traffic you generated on your own with Amazon Attribution. You won't receive the referral bonus if you generate sales from outside sources that aren't attributed to you.
What's the Process for the Brand Referral Bonus?
Only Brand Registered Sellers on Amazon are eligible for the Brand Referral Bonus, and to participate, a seller must sign up for the initiative. Once signed up, merchants can use Amazon Attribution to monitor the sales resulting from off-platform advertising.
An attribution tag will be developed by sellers, and it will track customers from their initial click to their final purchase, much like a pixel on Google or Facebook. Sellers will use this attribution tag in their paid advertising, newsletter links, or social media posts that are part of their external marketing strategy. Sellers will receive a credit on their referral fees equal to 10% of the purchase price for each sale generated by outside visitors.
How to Use Brand Registry to Register Your Brand
Registering your brand is the initial step to start receiving referral benefits.
The ability to access all the sophisticated tools offered by Amazon, such as Amazon Attribution (which we'll cover in the next section), Amazon Stores, Sponsored Brands, A+ Content, and Amazon Brand Analytics, is now a requirement if you're selling branded products on Amazon.
After registering your brand, you can begin using Amazon Attribution.
How to Use Amazon Attribution to Get Started
Amazon Attribution is tremendously valuable for the data it provides you on your external traffic initiatives even without the Brand Referral Bonus programme. It's the only way you can obtain accurate information about how many sales resulted from your external traffic, which is essential knowledge for determining whether or not your advertising initiatives were effective.
You can make tracking links for all of your external traffic channels after registering and being approved (Facebook Ads, Google Ads, email, website, etc).
Make sure the last link leading to the Amazon listing is the link with the Amazon Attribution tag if you're sending traffic through a landing page first, such as a Facebook Ads funnel that leads to a landing page with an email opt-in before going to Amazon. This will help to ensure that tracking information is not lost and that you receive the 10% bonus from Amazon.
Why Does Amazon Promote Off-Amazon Marketing?
Early on, Amazon analysts observed that listings with higher levels of off-Amazon traffic appeared to be rewarded by Amazon's algorithm. Driving traffic from other sources like Facebook ads and Google paid search seems to boost Amazon's organic search ranks. Then, in 2018, Amazon introduced Amazon Attribution, a tool that Brand Registered Sellers can use to keep track of how well their off-Amazon marketing initiatives are performing.
Sellers could identify which sales came from their Amazon PPC efforts before Attribution, but the origin of all other sales remained a mystery. Amazon made it apparent to sellers that off-platform traffic was crucial and needed to be emphasised by giving them a tool to track and improve their off-Amazon marketing.
The A10 algorithm upgrade verified this message. The off-Amazon traffic was given substantially greater weight in search results under this generation of the Amazon search algorithm. Amazon was making it quite apparent to sellers that if they wanted to be successful on the platform, they had to be sending web users to Amazon.
So why is off-platform traffic so crucial to the top eCommerce platform right now, which some have even referred to as an eCommerce search engine? While it is believed that at least 50% of online customers start their product searches on Amazon, the remaining 40% do so on Google or another search engine, with the other 40% going directly to the retailer's website or another marketplace.
Amazon must control paid search and advertising across all channels if it wants to keep expanding its market share in e-commerce.
Amazon is aware that to keep its top spot in the eCommerce industry, an Amazon listing must appear at the top of every search result and be highlighted in every sponsored post on consumers' social media timelines. Walmart Marketplace has established itself as a new eCommerce leader and destination for third-party sellers. The most effective approach to accomplish that is to provide incentives to almost 2 million third-party dealers so that they can comb the internet on their behalf.
How Will My Business Be Affected by the Brand Referral Bonus?
This credit lowers the referral charge for purchases generated from traffic that is not from Amazon, which is presently 15% per transaction. Due to this, multichannel retailers may find it more appealing to sell on Amazon, and they may decide to rearrange their eCommerce ecosystem's priorities as a result.
Additionally, it makes sense to raise ad spending on other channels because Amazon's PPC advertising prices have increased by 50% year over year. Sellers now receive a sizeable incentive to help them balance their overall operational costs in addition to the bonus of improved organic search ranks.
For other significant firms, Amazon is likewise setting the bar for eCommerce tactics. To attract visitors off-platform, Walmart has already implemented an affiliate programme that is very similar to Amazon's. Walmart's search engines operate very similarly to Amazon's. Amazon is probably going to adopt a similar approach in the near future to encourage its third-party vendors to engage in more external marketing.
Use This To Your Advantage
The best way for you as a seller and Amazon will be to increase off-Amazon traffic to your Amazon goods.
Many vendors appear to lose sight of the wider picture, which is that Amazon is engaged in a protracted battle with Google and Facebook for the attention of the audience. Yes, I am aware that Amazon occasionally seems very hostile toward its vendors. But if Amazon succeeds in its conflicts with rivals, the Amazon merchants will gain as the overall pie grows.
Your objectives will be in line with Amazon's if you can set up a scenario where you can boost your Amazon SEO, receive credit for sales, and aid Amazon in boosting its marketplace presence all at once. Successful sellers will be rewarded with both material and intangible advantages that will help your business become more competitive over time on Amazon.
Conclusion
There are several things to consider while using the Amazon Brand Referral Bonus. If you already have a website with relevant information or off Amazon ads to which you can simply add the Amazon attribute tags, it can be a simple strategy to start making more credit in the long term.
If you haven't yet begun directing visitors away from Amazon, this new initiative will provide you with the much-needed motivation to launch your off-Amazon marketing strategy.
https://www.aihello.com/resources/blog/everything-you-need-to-know-about-the-amazon-brand-referral-bonus-and-how-it-works/