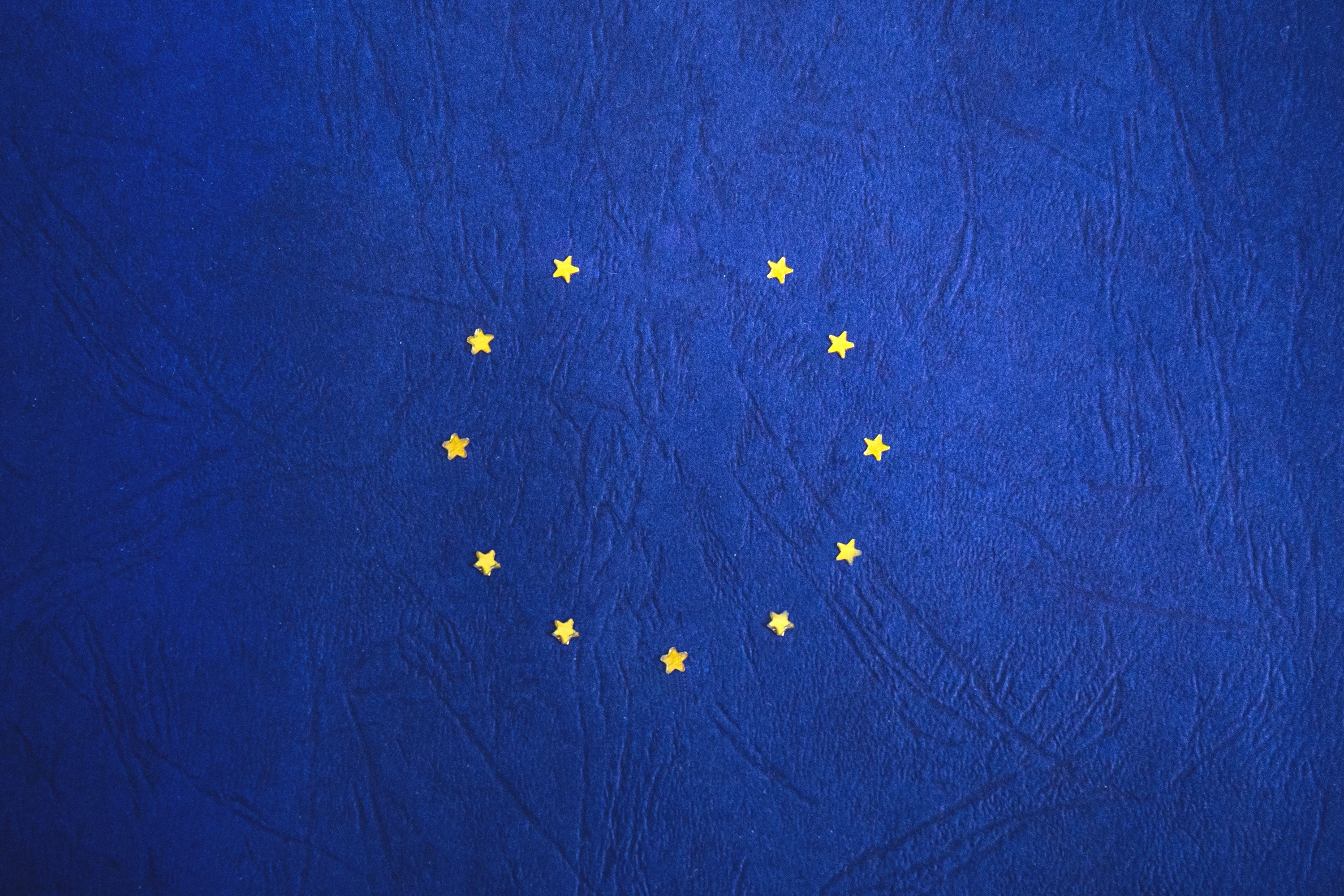 The development of new marketplaces is the primary driver of growth in the global eCommerce sector, which is currently in full swing. The number of new internet enterprises is growing daily, and Europe in particular is witnessing a boom. But nowhere is the growth more pronounced than in Germany, a country that will account for 29% of the growth in worldwide eCommerce in 2022.
Both new and seasoned sellers are drawn to Amazon.de by its enormous sales potential and ease of selling in nearby nations. But some jump in blindly without comprehending the difficulties involved in entering a foreign market, losing thousands of dollars in the process.
Here is a guide on how to sell on Amazon Germany, the German Amazon, to make sure your business's expansion to Amazon.de runs as smoothly as possible.
The Benefits of Selling on Amazon Germany
Why does Amazon favour Germany above the other 15 marketplaces when there are 16 of them worldwide? Along with the region's current rapid growth, there are a few additional factors that make Amazon.de a worthwhile investment:
- Identify millions of new clients: By opening an account on Amazon.de, users gain access to the entire European market, which consists of 28 nations. Amazon UK, Spain, Germany, Italy, and France will have 178 million unique monthly visitors by the end of 2020.
- Profit from rising demand: Unlike Amazon.com, many product categories lack established best-sellers. Now is the perfect time to enter the market and begin gaining traction because fewer major businesses are monopolising all the sales.
- Boost earnings and reduce risk: US merchants can create listings and sell overseas while spending less on PPC advertising, which will boost revenue and reduce risk (due to lesser competition). Additionally, if your domestic listing were to be blocked or suspended, your international business would continue as usual.
- Sales increase as a result of more holidays: Businesses are aware that the holiday season means increased consumer spending. However, some holidays—such as St. Patrick's Day and Carnival/Mardi Gras—are exclusive to Europe or are observed there with greater intensity than anyplace else in the globe. Selling on Amazon.de gives you additional chances to profit from customer spending!
Do Your Research Before Deciding if Amazon Germany Is Right for You!
In general, German consumers are highly accustomed to purchasing well-known goods that are available in the US.
Germans are obviously not Americans, therefore you will still need to put in the effort and make an effort to gauge the potential of your items on the German market.
There are more aspects to take into account, such as the Amazon Terms of Service (TOS). Numerous Sellers did have to pay a hefty price while discovering this lesson the difficult and painful way. There are several goods that cannot be marketed on the German market, including:
- Weaponry of all types, self-defence gear
- CBD/cannabis goods.
Make sure your products can be offered without limits by carefully reading the TOS. Once you've assessed the market and determined that your product can be sold, go forward!
But hold on.
Sadly, it's not that simple. Particularly when it comes to product safety and end-consumer protection, the EU, and particularly Germany, are renowned for their brutal bureaucracy and stringent rules. Because of this, your items must adhere to a number of EU regulations on general product safety. Continue reading to learn more!
Overview of Some of the Requirements for Product Compliance for the European Market
The EU has tight regulations on all kinds of products, such as the EU Market Surveillance Regulation.
All laws and regulations that apply to the German market must be complied with by your products and listings.
When selling on Amazon Germany, you should absolutely be aware of the following regulations:
- CE Marking: The CE marking is the manufacturer's certification that the product complies with EU requirements for environmental, health, and safety protection. It mostly applies to electrical products.
- REACH Regulation: By more accurately and quickly identifying the inherent features of chemical substances, the REACH Regulation seeks to enhance the protection of human health and the environment.
- The Glass & Fork Label and the LFGB: This law applies to any products that come into touch with food.
You must present a Certificate of Conformity to demonstrate the compliance of your products. It is impossible to be aware of every demand. Therefore, working with a licenced testing facility is essential and inevitable. They are able to examine the product, determine which tests are required, and carry out the product testing immediately.
Regardless of where your items are made, testing can be done. It might be practical to employ a quality inspection lab in China for the majority of private label vendors who source their goods from China.
What are the prices of lab tests?
I can't really offer you a blanket response to this. Depending on the complexity of the product and the tests you require, the cost of the majority of non-food private label product tests ranges from 200 to 2000 USD. To reduce the cost of the tests, some vendors advised the product lab to only examine the most crucial and dangerous components. You can get labelling advice from the lab as well.
Some products may require the CE mark to be shown on the item or its packaging, while others may call for the glass-fork label.
In any case, you must print the label with your complete address and the address of your German representative. Simply said, the German representative is a full address with a location in Germany or any other EU nation.
Before you begin selling to Germany, it is strongly advised that you speak with an Amazon worldwide growth specialist who is knowledgeable about those issues due to the intricacy of German legislation.
Local vs. International Sellers: How to Sell on Amazon Germany
When trying to sell on Amazon Germany, you can either:
1. If you reside in the EU and would want to learn more about how to launch an Amazon business
2. Have a stable Amazon business outside of the United States and want to expand into Europe.
First, we'll talk about how to create an Amazon account for new sellers before moving on to the more complex facets of selling worldwide.
Creation of an Amazon Account and Requirements
It's simple and quick to register for an account on Amazon.de. But be aware that there are two basic ways to sell on Amazon before you start the signup procedure.
The first technique is known as reselling, in which merchants select in-demand goods that are currently being offered on Amazon and resell them while bidding against one another on price.
The second, and more profitable, approach is known as private label, and it entails sourcing or producing your own goods under a distinctive brand name and selling them to clients via your Amazon site.
Visit the sign-up page and fill out the following information:
- A professional email account or an Amazon customer account.
- Information on registering a company (preferably with a VAT identification number).
- A checking account.
- Passport or valid identification number.
- A debit card or a global credit card.
After you get a confirmation email, you can start displaying your products.
Best Practices For a Successful Sale on Amazon Germany?
You will need to concentrate on gaining your consumers' trust and attracting their attention before you can distribute your products independently, particularly if you decide against FBA or the Vendor Program. Here are the factors that are taken into consideration:
Ratings: Trust in vendors with little or no feedback is not very high. In general, buyers don't trust sellers with really low ratings. To ensure that your clients are happy and that you receive positive feedback, be sure to assist them when they have issues and to deliver products on schedule.
Product evaluations: Of course, consumers should be encouraged to have faith in the product. If you pack your own products, take safety precautions. It is avoidable for defective or improperly wrapped products to receive negative evaluations. Pay close attention to the estimated delivery date and choose product photographs that accurately reflect the actual design of the item. Even negative assessments brought on by extreme deviations are easily avoidable.
Competitive pricing: Of course, you shouldn't charge too much, but even rates that are much less than those of the competitors might breed suspicion and suggest subpar goods or services. Decide on a price that is affordable and appealing to customers.
What Shipping Methods Are Available?
FBM:
FBM, or fulfilment by the merchant, refers to the independent management of the full order process by the seller, including the storage and delivery of the items. Additionally, we look after our clients directly. The advantage of having total control over the shipping process is provided by FBM. Sellers have the option to box their goods as safely and effectively as possible. When Amazon handles shipment (FBA), its personnel pack the merchandise; the seller has no control over this process. Of course, Amazon does not want to send customers damaged goods, but the seller plainly has specific options to match the packing to the product.
FBM's separate order processing demands a lot of work, which is a drawback. Shipping the goods should be no problem for anyone who has been operating their own online store for a significant amount of time and has the necessary employees, while smaller or new merchants can complete this task fast. Additionally, customers prefer and have greater confidence in shipping through Amazon, making FBA vendors a significant rival.
FBA:
Amazon Fulfillment is referred to as FBA. In this scenario, Amazon will transport your products for a cost. Then, Amazon employees pack and ship these after they are kept at an Amazon warehouse. The fact that a lot of labour can be delegated to Amazon is perhaps the largest benefit of FBA. Additionally, a lot of buyers favour shipping from Amazon. If your products are eligible, you can also offer them with Prime as another benefit of FBA. Since they pay for membership and are hesitant to use conventional shipping options, the majority of Prime users desire to take advantage of Prime shipment. You can expand your consumer base by including the many Prime members in your product offerings.
You give Amazon control over the packing of your goods when you use FBA. If you decide to use FBA, kindly inform Amazon of the precise products you'll be using and any packaging requirements. There is also the monthly charge for storage in Amazone's logistics facilities. It is crucial to think carefully about whether the extra expenses are justified.
Which shipping option is the best?
As you can see, each delivery option has advantages and downsides, making it impossible to suggest one over the other. You may essentially avoid paying the extra fees for FBA and handle the order processing on your own if you are already accustomed to shipping items and have experience managing the work involved. This is also suggested for individuals that value direct client contact and wish to maintain control over the packaging of their products.
FBA, though, can be beneficial, particularly for new merchants. Despite having to pay the monthly cost, you can then gain access to the confidence that customers have in Amazon's shipping service and, if necessary, Amazon Prime. This frequently makes it simpler to create your first sales and establish your business as a reliable one. Additionally, Amazon can take up the task of transporting the goods.
Final Thoughts
Essentially, this covers everything you need to know to sell on Amazon Germany, but the learning doesn't end there. Because Amazon is a dynamic eCommerce marketplace, seller policies are always changing. For merchants to be successful on Amazon.de (or any other Amazon marketplace, for that matter), they must stay current on all things Amazon.
Germany is undoubtedly not the easiest Amazon Marketplace, but it is also highly promising.
Take issues like product compliance seriously. Do your homework and verify with a seasoned specialist at AiHello to get personalised guidance.
https://www.aihello.com/resources/blog/how-to-get-started-on-amazon-germany-2022/