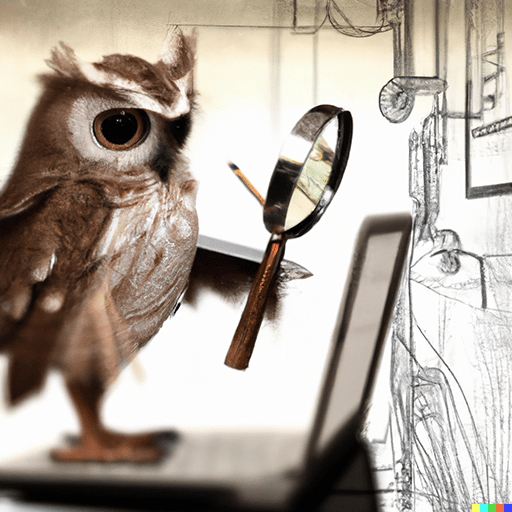 Owners of e-commerce businesses are aware of the importance of keywords for boosting visibility and earning revenue. The arithmetic that distinguishes between vendors who make conversions and those who don't follow the same rules that apply to Google's search engine and the Amazon A9 algorithm.
Similar to Google, Amazon's A9 algorithm takes into account several variables when producing search results, with keywords being one of the primary ones. The success of your product listing on Amazon depends on the effectiveness of your keyword usage. It cannot be denied. Selling on Amazon isn't solely about visibility, though. The listing must contain a catchy title, clear bullet points, and descriptions of the products. Therefore, it would be harmful to overuse keywords in your product listing. Amazon backend keywords enter the picture in this situation.
In this article, we'll look at how to use backend keywords to increase sales as well as where to seek them and how to make sure they get listed on Amazon.
Relevance is more important than Amazon visibility, which is also important. To draw in as many customers as possible, inexperienced merchants make the error of cramming their product descriptions and names with the most competitive keywords. Buyers, however, are sceptical of keyword stuffing, which A9 openly disregards.
The alternative to keyword stuffing is to use Amazon backend keywords. They enable merchants to include all of their target customers without overcrowding their listing, maximising their ACoS on Amazon while keeping the listing's tone formal. In this article, we will discuss the value of Amazon backend keywords and how to leverage them to improve your platform relevancy.
What Are Backend Keywords on Amazon?
The A9 algorithm uses keywords in product descriptions and titles to help it rank search results. The fact that customers can see them convinces them that the products meet their needs. The system recognises backend keywords, sometimes known as "Amazon seller keywords," but customers cannot see them.
With the use of these keywords, retailers can target pertinent keywords without overcrowding their product pages. Because the system can index backend keywords into search results behind the scenes, adding them to an Amazon ad increases visibility and conversions.
Backend keywords can be utilised to make sure that your visible content remains engaging. Relevant keywords are chosen based on a balance between how frequently they are searched for and how fiercely other sellers fight for them. Backend keywords provide your Amazon operation's marketing and copywriting departments some breathing room because A9 prioritises well-written material that isn't stuffed with keywords.
In essence, this gives merchants a chance to target terms that aren't available on the product page. Backend keywords enable merchants to write legible and interesting content for their product pages while also guaranteeing that Amazon indexes all keyword variations pertinent to the item. These backend search phrases are crucial for increasing exposure and boosting conversions.
You must first discover the proper keywords before we can discuss how to employ backend keywords. Finding out what your clients are searching for should be the first step in finding keywords. What terms or phrases do they use to look up the same item on Amazon? Just consider the search terms you might employ. It is likely that the same search term, or a close variation of it, will be used by your consumers.
But this is just the beginning. You need to locate pertinent keywords with high search volume and little competition if you want to generate listings that sell on Amazon. Let's take a look at how to efficiently collect keywords to beat the competition.
How to extract keywords: Finding relevant keywords
Your product sales on Amazon are greatly influenced by your keyword research. Even if your product is excellent, you won't sell any if people can't locate it. Because of this, doing good keyword research has become synonymous with being successful on Amazon. Sales are influenced by product visibility. Here are our recommendations to help you choose the best keywords to increase product visibility.
1. Employing Amazon directly
Although it is a laborious process, it is free. You start by launching an Amazon Marketplace. Next, enter your main keyword or another generic keyword associated with your product into the search area. A list of popular keywords connected to your search query will be displayed by the auto-complete tool. It's that easy. To uncover popular Amazon long-tail keywords relevant to your product, use the auto-complete option. You won't discover precise information, but this is a decent place to start.
As an alternative, you might use rival listings and customer reviews to discover popular terms. Simply read customer reviews of your product or one that is similar to it to see how people are describing it. They most likely look for the product using similar terms. This implies that you'll need to read through and evaluate each review individually. Although it takes some time, this method of keyword research can turn up some unexpected keyword ideas that you may not have considered.
2. Search Term Report
Amazon provides the Search Term Report tool to help identify and enhance the quality of keywords. We advise using any external keyword finders in addition to Amazon's service, not as a substitute.
Using the Search Term Report, you can arrange your product catalogue such that each of your ads, including PPC ads, targets the appropriate goods with the appropriate keywords. It does, however, need some trial and error. Due to increased competition on Amazon, the report no longer shows which specific product ASINs correspond to which search phrases.
3. Automated Product Advertisements
You've undoubtedly previously heard how effective Amazon PPC campaigns are in increasing awareness and sales. That's not all, though. You may determine precisely what customers looked for when they purchased your goods using the conversion and click-through data you get from the search terms report. By doing this, you can improve the conversion rate of your current keywords.
Furthermore, "automatic" sponsored goods campaigns can be a goldmine for locating fresh, highly effective keywords. What do "automated campaigns" entail?
The Amazon algorithm extracts pertinent keywords from your product listing for an automatic campaign. Amazon gradually modifies the advertisements to boost your conversions using the information it gathers from clicks and purchases. In a word, Amazon's algorithm oversees every aspect of the PPC campaign. Check the search terms report after your automatic campaign has run for a few weeks to determine which keywords are leading to the highest conversions. You'll frequently discover keywords, especially long-tail keywords, that you had never considered.
Simply add these keywords to your listing or backend search phrases once you've discovered them to start reaping the benefits. At the end of the day, this strategy does incur some costs because running PPC advertisements on Amazon is not free. However, well-optimized PPC campaigns can greatly increase your sales and conversions in addition to assisting you in discovering fresh, high-converting keywords. PPC ads are, in my opinion, a no-brainer for every Amazon vendor.
AiHello AutoPilot is always available if you need assistance with running an effective PPC campaign. Our PPC management services combine practical knowledge and machine learning algorithms to guarantee the best results every time!
Ranking and indexing on Amazon
Your product's Amazon ranking indicates where it will appear in search results (both its position and page). Your product will be more visible the higher it ranks for pertinent keywords. Over 70% of Amazon purchases originate from the first page of search results, which is bad for the future of Amazon sales.
The A9 algorithm ranks the appearance of your products in the results based on how well they perform on Amazon in their keyword category. As a result, increasing sales in a certain keyword category is a time-sensitive goal on Amazon, as Amazon will rank your products lower for that keyword the longer your sales are sluggish.
The process by which Amazon locates and arranges your listing into these categories is known as "indexing." If a keyword is indexed for your product, it can show up in search results that use that keyword.
How can I tell whether a backend keyword has been indexed?
Every backend term you use in every ad you make, including PPC advertisements, will not be indexed by Amazon. To prevent brand names and inappropriate terms from being indexed, Amazon uses a machine learning approach to determine the relevance of a keyword. But this brings up a crucial query that many Amazon-new merchants have: how do I know if a backend term is indexed?
The product's ASIN, which can be found on your product page and in the listing's URL, is the simplest way to check. In the Amazon search box, enter the 10-digit number followed by the keyword you wish to look for. If your item is listed in the search results, Amazon has already indexed it for that term.
However, if you want to check the indexing for several keywords at once, this method can be laborious. Alternative ways to quickly determine whether your target backend keyword has been indexed for a certain listing include using online tools that examine keyword ranks and indexes like Sellics' free Sonar or Helium 10's Index Checker.
How to add search phrases to Amazon's backend
Let's look at how you can include these keywords in your backend search terms now that you understand how to locate keywords that convert.
- Log in to your seller account on Amazon.com.
- Select "Manage Inventory" from the drop-down option under "Inventory."
- The listing where you want to add backend keywords can be found here. To edit that listing, select the relevant "Edit" button. You'll be taken to a different page.
- Go to the "Keywords" tab.
- In the "Search Terms" area, type your backend term and click "Save and complete."
Filling out your list of backend keywords is that easy. But you still have some work to do. The best method to use your backend keywords is not to combine a bunch of random words. Let's examine what you should perform to increase your backend keyword results.
How To Optimize Amazon Backend Keywords
Knowing how to source keywords, as well as the importance of choosing the right words for your products, all sellers need a checklist of the do's and don'ts for optimizing backend keywords on Amazon. Consider these tips when optimizing your keyword strategy:
Do:
Utilize LSI Keywords
LSI or latent semantic indexing keywords refer to search terms that have different meanings and must be indexed using context from other listings. Incorporate LSI keywords into your backend keywords to differentiate between two semantically similar concepts.
A merchant that sells frozen desserts may be an example of an Amazon search term that makes use of LSIs. They might employ LSI keywords to avoid having the Disney movie Frozen appear in search results while still having their listing indexed with "food" and "ice cream."
Use acronyms and other names
To expand the scope of searches, other names and abbreviations can be used as backend keywords. Consider the intention of your customers when developing them. Consider what you may key in to find your product if you wanted to.
When separating keywords, use a single space
This needs no explanation. Keep everything neat by separating your keywords with a space so that Amazon understands just how to index your inputs.
Keep track of keyword performance
There are several elements in keyword tools that let you keep track of your performance and ranking for particular keywords. As you assess the effectiveness of each word, your keyword approach should adapt to new competition in some words as well as your learnings.
Don't:
Overcoming Length Limit (250 Bytes)
Knowing the value of keywords, you might be wondering how many keywords Amazon will accept. The maximum file size is 250 bytes, which is equivalent to a maximum number of backend keywords on Amazon of about 40. Letters and numerals, which are not special characters, each occupy one byte of space. Keep in mind that exceeding 250 bytes will eliminate all of your keywords, not just the extra.
Abuse of Keywords
The listings that are most optimised pick manageable, trackable keywords that are pertinent. It won't help your rankings to use more keywords than you require or to use similar words repeatedly.
Punctuate sentences
Punctuation is specifically forbidden by Amazon in backend keywords to make your entries easier for the computer to understand. You must heed this counsel.
Use deceptive or pointless keywords
Even though they could raise visibility, misleading keywords won't increase your sales. Using the same example from previously, adding "Disney" as a backend keyword won't help you rank for the movie when people are searching for frozen desserts. Even if it did, such clients would not be drawn to your offering.
Conclusion
I've covered every aspect of adding backend keywords to Amazon and locating highly effective keywords that apply to your product in this article. Since finding the ideal keywords requires trial and error, make sure to continually update your backend search terms to replace underperforming and underperforming keywords. When it comes to optimising your product listings and keywords, A/B testing is a necessity.
It's crucial to keep in mind that this is just one of several procedures you must take to ensure your dominance in the Amazon Marketplace. To increase visibility and sales on Amazon, focus on product listings and SEO. The Amazon puzzle includes more pieces than just keywords.
https://www.aihello.com/resources/blog/everything-about-optimizing-amazon-backend-keywords-guide-2022/