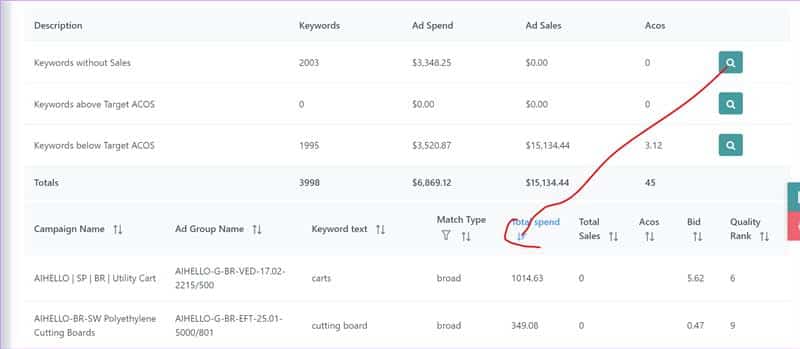 Keyword analysis overview page also shows the keywords and the campaigns that it belongs to.
You can now clicks on Keyword Insights rows to view all the keywords that have triggered the insight.
For eg for the Insight "Keywords without Sales" you can click on the view button and view all the keywords across your whole account that have spend but no sales.
We will also be upgrading this report even more in the coming months and allow you to performance actions directly from this page.
Stay tuned!
https://www.aihello.com/resources/blog/autopilot-product-update-better-keyword-analysis/