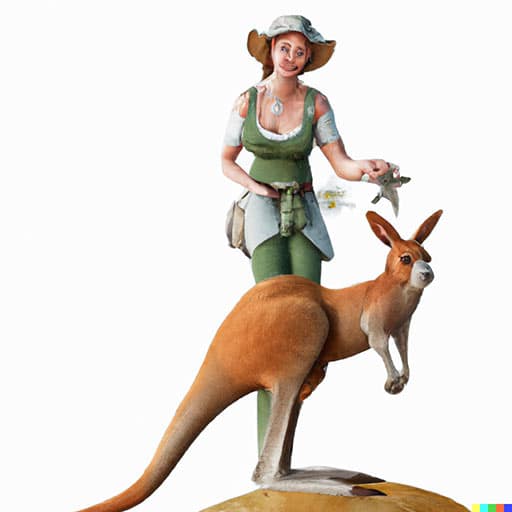 Are you considering launching an Amazon FBA company in Australia? If so, you've arrived to the correct place. This manual will assist you in becoming familiar with the fundamentals of Amazon AU FBA selling, including why sell in Australia, how to register for the marketplace, what to consider when assessing a product for listing, where to get a trustworthy and affordable supplier, and much more.
Let's start with the fundamentals before we get right in.
What is FBA on Amazon?
An Amazon fulfillment program for sellers is called FBA. It enables you to transport your merchandise to Amazon warehouses, where it is picked, packaged, and shipped to your consumers for a modest cost by Amazon employees. With the FBA program, even returns and refunds are taken care of by Amazon, thereby automating a major portion of your operation. Running a private label or wholesale company on Amazon in this way is the most practical.
The second selling option on Amazon is known as Fulfillment by Merchant and is somewhat less common (FBM). You are in charge of handling the logistics in this situation, including product storage, delivery to clients, and timely refund processing. Most dropshipping sellers and those that deal with heavier commodities favor this strategy.
Is Amazon Fulfillment available in Australia?
Since 2018, Amazon has made its FBA services available in Australia. It only had one fulfillment center at the time, and it was in Melbourne's Dandenong South. Currently, it runs six centers to help its quickly expanding FBA operations across the nation.
Benefits of Amazon FBA in Australia for Sellers
Australia's e-commerce market has expanded significantly during the past few years. Today, more than 60,000 companies offer products online and generate over $32 billion in revenue for the country. How widespread is Amazon in Australia, though?
In Australia, 3% of all internet sales are produced by Amazon. Considering how the business started its Oceanic journey only three years ago, that is quite a feat. Investment bank UBS anticipates Amazon Australia's sales to reach $4 billion by 2023.
The moment is now to join and take part in the growing Amazon AU seller community. Everything seems to be pointing in the correct way. To make Amazon the leading online marketplace in the nation, they have already stepped up their expansion efforts, particularly under the FBA program. Your prospects of being a successful vendor in the future are increased by creating a digital storefront today.
Selling on Amazon FBA in Australia has additional advantages, such as:
Minimal oppositionThe Australian market is still in its infancy compared to other Amazon markets. There won't be many sellers vying for the top positions in a certain niche. With less competitors nearby, building your brand is much simpler.
Low-budget launchesYou don't require a significant expenditure to launch a product in Australia because there is less competition. You may get started with a reasonably low investment, which is a luxury for merchants on the established Amazon marketplaces in the US, UK, Japan, and other countries.
Greater ROIIf you sell on Amazon US or UK, it may take you a good 2-3 years to recoup your investment; however, Amazon AU offers a considerably greater ROI. A properly executed launch and ranking plan could help you recoup your original investment in as little as 6-7 months.
Effective MeasuresAmazon is aware that it needs to entice more vendors if it is to overtake eBay as Australia's top online marketplace. As a result, it has taken a more forgiving stance toward sellers, and will likely not terminate your account or punish the listing even if you break some of its rules.Of course, this does not imply that you can or ought to cross certain lines. Amazon isn't as severe as it would be in the US or UK markets, that's all it implies.
No monopoly of AmazonThere are many product categories in the US and UK markets, with Amazon itself being the largest seller. Due to this, price competition with Amazon is all but impossible. Thank goodness, Amazon Australia won't have to deal with these problems anytime soon, which brings up a crucial point.
Does Amazon FBA Australia Make Sense?
Amazon FBA Australia is unquestionably worthwhile due to its strong ROI and potential profit margin of over 30%. But keep in mind that it won't immediately take the place of your full-time employment. Before you think of using Amazon as your main source of revenue, you'll need to commit time and money, just as with any other business.
Setting Up Amazon FBA in Australia
You must first register as a seller on Amazon in order to sell through Amazon FBA in Australia. Visit the Amazon Seller Central home page to do that.
- Click on Register now at https://sellercentral.amazon.com.au/ in your web browser once you've opened it up.
- Select "Sign Up."
- Next, pick Open an Amazon account.
- To finish the application procedure, fill out the data and attach all the required paperwork. Await the email of approval. It can take three days or more to complete this.
FBA requirements for Amazon
- To register for Amazon, you must have the following documents:
- national ID issued by the government
- evidence of address (power, gas, or internet bill)
- Number of the bank account and a recent bank statement
- a credit or debit card
Is a Business Name Required to Sell on Amazon Australia?
No, a business name is not required to sell on Amazon. Additionally, you can sign up as an individual merchant. Nevertheless, there are a number of advantages to using a corporate name. These consist of greater tax savings and convenient branding.
What Is the Price of an ABN?
You will require an Australian Business Number if you choose to sell on Amazon as a business (ABN). If you apply directly on Australian Business Register, you can receive an ABN for nothing (ABR). As an alternative, you might work with a consultant. In Australia, the majority of service providers charge $50 to submit an ABN application.
Have I Got Insurance?
All Amazon Professional sellers are required to obtain liability insurance of up to $1,000,000 according to the company's standards. All markets, including Amazon Australia, are affected by this. However, Amazon hardly ever requests the documentation. Therefore, the main question here is whether you want liability insurance for your FBA business (and if you can afford it).
Is it necessary for the bank account to be registered in my name?
Yes, for Amazon to recognize the bank account as a legitimate deposit method, it must be registered in your name. However, if you are doing so as a business, your bank account should be set up in that name.
Is a Trademark Required to Sell on Amazon?
No, a trademark is not required to sell on Amazon. However, doing so is advised as a best practice. It supports brand protection. Otherwise, any seller can link their listing to yours and begin selling their goods using your company's (or your brand's) name.
Where Should I File My Trademark Application?
Both in Australia and the nation that you want to get your goods from, you should register your trademark. You may, however, live without the latter as well.
Which Type of Trademark Should I Request?
Depending on your requirements, you can apply for a text- or image-based mark. Both forms are accepted by Amazon for brand registries.
Criteria for Amazon FBA Australia Product Research
Select a product:
- in a market with a lot of sales. Good examples are home and garden, tools and home improvement, toys and games, computers, and cell phones and accessories.
- a minimum of 10-15 units sold on a daily basis. For inspiration, go in the Best Sellers section of Amazon.
- priced at or over 20 AUD. These can be launched with a little to medium budget that is lightweight and tiny, and they typically have a greater ROI.
- with a 30 percent minimum profit margin.
- 40% or more of all vendors use FBA.
How to List Items for FBA on Amazon
You must first list the item through your AU seller central account before you can sell it on Amazon. Let's look at the requirements for making an Amazon listing before talking about the measures you can take to do that.
FBA Listing Conditions
- Barcode UPC. It is available from GS1 Australia, which holds a GTIN provider license from Amazon.com. (Side note: Manufacturers can provide UPCs to wholesalers.)
- Serial number. You can create one on your own or construct one using an internet tool.
- Adding your company to Amazon's white list.
- To fix the 5665 error, this is crucial. Your brand name will be printed on the package as you upload photographs of your goods to Amazon. After Amazon has approved your brand, you can construct a complete listing.
- 6 top-notch product pictures. one main image, one lifestyle image, one 3D image, one infographic image, one image with instructions, and one before-and-after photo.
- Customer analysis. You must research your clients' problems in order to comprehend how your product may help them.
You can begin listing your product on Amazon Australia once you've resolved these issues.
How to List a Product on Amazon: Steps
- Access your seller central account.
- Select "Inventory" from the tab menu. Insert a Product
- "I'm adding a product not sold on Amazon" should be selected.
- You can either do a search for the category you wish to include your goods in or choose a category from the list.
- Give all the information. Try to limit the title to 150 characters or less. Maximum 200 characters should be used for each bullet point. Integrate your core and secondary keywords naturally into the listing. To uncover effective keywords for your listing, use Keyword Spotlight and Keywords on Fire. Once you're finished, click Save and Finish.
How Do I Set My Product Prices?
A listing's ability to sell can make or ruin it. If you raise it too high, you risk losing clients. If you set it too low, you can find it difficult to bring any money home once all of the expenses have been paid. Incorrect pricing can cause your item to drop in the rankings. The ideal approach is to copy what your rivals are doing, and if you can, attempt to maintain your price point below the going rate for the market.
How can I promote my FBA goods?
You can use paid promotions to market your product in addition to having it rank naturally on Amazon. To increase traffic to your listing, try using several ad types including Sponsored Product advertisements, Video ads, and Display ads. Additionally, you can request evaluations from your clients, which may boost your marketing efforts. But refrain from requesting glowing recommendations. Amazon may suspend your account if this happens.
What Not To Do When Selling on Australian Amazon
Mistakes do occur. They are inherent to life. The Amazon Marketplace is a great place to sell used books, music CDs, and instructional DVDs, but mistakes are not a good strategy to grow your used book business.
Believing that the client wanted a thank-you note. The original plan was to establish a rapport with customers who made purchases from us in order to encourage them to visit my Amazon Bookstore page and acquire additional goods from a contented customer.
However, Amazon owns the consumer, not us. The Terms of Service (TOS) of Amazon permit the addition of a "Thank You" remark, but it doesn't assist you in making money.
What Errors Should Be Avoided When Selling on Australian Amazon?
Avoid markets where major brands predominate since it will be difficult to find the products at a price that is profitable. Ignore categories that are focused on generic merchandise aimed at both sexes, such as apparel.
Conclusion
Australian clients have long been making purchases from US and UK websites. Although still quite few, the number of clients has dramatically increased during the past six to twelve months. It actually keeps growing, which is extremely concerning for other Australian retailers.
Although many businesses are employing various techniques to compete with Amazon, many retailers are still unsure on how and where to begin.
Market observers agree that Amazon's entry into Australia was a significant statement and that its impact on the retail industry will undoubtedly be one of the biggest ever.
Knowing the brand, the product, the target demographic, and the online marketplace that could result in the most sales can therefore make a significant difference in the success of the company.
https://www.aihello.com/resources/blog/amazon-australia-a-complete-guide/