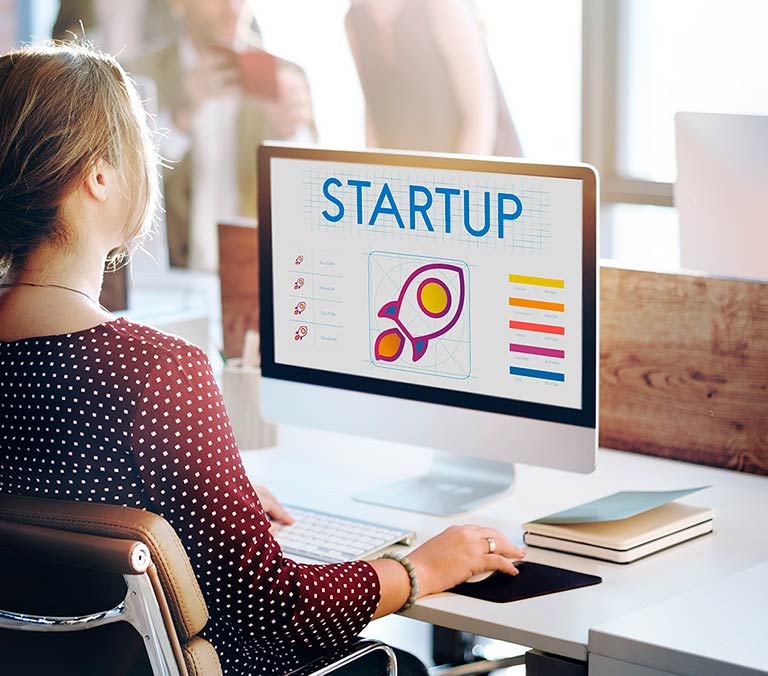 Are you intending to launch a new Amazon product? If you are, you should never underestimate the impact of a well-planned product launch on your company. While you may always opt to launch a product by just publishing your listings, this may not provide you with the results you desire.
So, before you go live with your listings, you might want to think about using an Amazon FBA launch service. Continue reading to see how you can make the most of these services for your company.
Are Product Launches Effective?
Consider a product launch to be a marketing event for your company, with the goal of immediately getting the word out about your new product. Offering a significant discount on your goods will attract potential clients, many of whom will be far more inclined to buy a new product simply because of the cheap price point, regardless of whether they genuinely want the item.
It'll only be a matter of time before Amazon's algorithm sees the massive amount of sales created by these coupons. As a consequence, your product will rank higher for your chosen keywords, indicating that it is a relevant and favourable product for that particular search term. If you're looking for information on how to search for and buy anything, check out our post.
What exactly are Amazon Product Launch Services?
Amazon product launch services assist clients in getting their items to rank on page one of Google for their desired keywords by taking care of a lot of the legwork. They use a variety of techniques, such as giving things at a steep discount, to get customers to leave favourable feedback. Because of the substantial discounting, these deals are sometimes referred to as "giveaways" (in many cases more than 50 % off). Others use Facebook Advertising to target potential consumers and fast climb the search engine ranks.
How Amazon FBA Launch Services Can Help You
1. They are equipped to assist you with your launch
It's all too tempting to believe that you can handle a new product launch on your own. However, it's critical to consider the process as a whole. Think about if you have all of the resources you need to improve your listings, implement your marketing tactics, and attract more followers.
Furthermore, even if you have all of these tools, you may not be familiar with how to use them or how to effectively incorporate them into your present plans. It may also take some time and effort to figure out what's going on.
Don't waste your time and money trying to figure this out. Allow a professional to take care of this for you! When it comes to business, concentrate on what you know and can do best.
So you can expect an experienced launch service to assist you with all parts of your product launch, from establishing an Amazon listing to optimising it for better results, when you hire them. They have all of the necessary information, tools, and skills to assist you in successfully launching your items.
2. Get assistance in building a high-quality product listing.
If you want your product to flourish on Amazon, you'll need a high-quality product listing in addition to the correct keywords. This entails having clear and appealing photographs, a well-written description, and using bullet points that emphasise your Amazon product's features and benefits.
An FBA launch service may assist you in creating a high-quality product listing. They'll collaborate with you to generate appealing photographs and engaging descriptions, and use bullet points that will help you sell your goods.
3. Assist with listing optimization for improved outcomes
An Amazon FBA launch service may help you improve your listing for better results even after your product has launched.
They'll keep looking for high-ranking keywords to include in your title, description, and bullet points. Apart from that, they will assist you in tracking your outcomes and determining how effectively your advertisements are doing.
Working with an Amazon FBA launch service will help you ensure that your product launches go off without a hitch. They can assist you with anything from PPC campaigns to listing optimization, allowing you to concentrate on what you do best: operating your business.
4. Conduct keyword research to find high-ranking keywords for product listing improvement.
Proper listing optimization is an important aspect of a successful Amazon product launch plan. This entails using relevant keywords in your title, description, and bullet points for your product to appear higher in Amazon's search results.
It's vital to study how to optimise items on Amazon before releasing any new product. Following that, freshly introduced items receive a transient boost that aids in gaining momentum for a limited period. Because this increase is only available for new items, you should take advantage of it now!
5. Begin your Amazon PPC Marketing
Expert assistance with your Amazon PPC campaigns is one of the major things that an Amazon launch service can give.
Pay-per-click advertising, sometimes known as PPC, is a sort of internet advertising in which you only pay when someone clicks on your ad. Because you're not depending only on organic traffic, this might be a terrific method to get your product in front of more people.
When it comes to Amazon PPC advertising, there are a few things you must first accomplish:
- Make a list of keywords that are related to your product;
- To get people to click on your ad, write ad copy; and
- Make a budget and keep track of your progress.
All of this may be made easier with the aid of an Amazon FBA launch service. To get the most out of your PPC campaigns, they can help you come up with a list of keywords, write compelling ad text, and determine your budget.
6. Assist with Customer Support and Order Fulfilment
You'll need someone to manage order fulfilment and customer care once your product is live on Amazon. This may be a lot of work, especially if you haven't done it before.
The debut of a new product is typically a hectic moment for Amazon sellers! You'll be so preoccupied with fulfilling your requests that you might require some extra assistance. One of the reasons it's advisable to use an FBA launch provider is because of this.
They can assist you with customer support and order fulfilment. They'll handle order fulfilment and customer service so you can focus on selling your goods and expanding your business.
5-Step Checklist For Amazon Product Launch
There are a few crucial elements to consider when launching a product and keeping your position once you've reached page one. The checklist below contains suggestions for a successful product launch that will propel you to the top and keep you there.
1. Research 
Has your product shown to be something that customers not just want, but actively seek out and buy? Is it anything new and innovative, or is it a rip-off of something already on the market? Is it bringing something fresh or different to the market? Will the product thrill shoppers by fixing an issue or providing some sort of assistance? Before opting to execute an Amazon product launch, you should ask yourself these questions. If you answered no to any of these questions, you may want to go back to the drawing board before releasing your product.
2. Think about the price
The average customer is more inclined to test a new product in the $15-$25 range than a product that is much more expensive. You want to make sure that your product is priced to sell and, more importantly, that the customer understands the value of your offering. What distinguishes your product from the thousands of others? Allowing some wiggle space with the price is also significant since it allows you to provide more deals and promotions, which will improve your rating.
3. Maintain a consistent advertising and promotion strategy
It's critical to get the most bang for your buck when it comes to marketing, so you'll want to invest wisely. Make use of Amazon's capabilities, such as Sponsored Product Ads and Sponsored Brand Ads. Also, make sure you have a marketing plan that isn't only focused on Amazon. Advertising on Facebook and Google can help you get the word out about your new product.
4. Provide high-quality content
This may appear to be a no-brainer, yet Amazon sellers frequently fall short on this front. It's critical that your product is appealing and tempting to buyers, and we don't simply mean in terms of pricing. Product photography of high quality, as well as lifestyle images showcasing how the product is utilised, is essential. The facts and description of your product should be clear and straightforward. You should also update your listing on a frequent basis to reflect any shifts in the market.
5. Make your next product launch a priority
Consider a secondary launch time after you've successfully released your product to maintain your position. You can sell your goods at a discount that gradually fades over time, at which point your sales will be mostly organic.
The most effective Amazon product launch strategies
While it's impossible to predict what changes the Amazon marketplace will see in the future year, there are several methods sellers may use to help them stay ahead of the curve in 2022. These are just a handful of our best recommendations.
1. Keywords To Target That Your Competitors Missed 
The advantage of using this method is that you may frequently find keywords that are simpler to rank for. Of course, if a few of your rivals are ranking on page one for a keyword, it's a good bet that you should target it as well. However, you should be aware that you will be up against the stiff competition.
Your product's path to success has just gotten a little bit simpler if only one or two of your top rivals rank on page one and the rest don't even score highly for that keyword.
2. Add To Your Keywords
Don't get us wrong: it's critical to focus on the most crucial keywords. But don't forget about the rest of the keywords. So, if a term earns you one sale every month, what's the big deal? But what if you had 100 keywords that each month brought you a single sale? You might want to reconsider if they're worth your attention.
In a nutshell, it adds up!
Keep in mind that if your product "fits the bill," you'll want to make sure it's searchable for as many keywords as possible. Make a list of all the keywords clients could use to discover a product like yours and make sure you're targeting them.
3. Shortlist The Most Money Making Keywords
In a nutshell, money-generating keywords are those that someone would use to find your sort of goods. The following are some examples of money-making keywords for tiny houses:
- "Gym wear for sale" indicates a buyer's interest.
- "Cotton Gym Wear" - you can see that the individual searching has narrowed down their options and understands precisely what they want, indicating that they are most likely at the purchase stage of their customer journey.
- "Puma Cotton Gym Wear" - the customer is already familiar with the brand since they were - Most likely targeted by a Facebook or Google ad, 
- A friend suggested you, or 
- They discovered you organically and performed a branded search with the sort of tiny house they desire.
The Bottom Line
The launch of your Amazon product should not be taken lightly. This is your chance to build critical momentum and ride it to high ranks and organic sales from Amazon search. If you do it wrong, you'll spend a lot of time, money, and energy, and your product will fall behind the competitors.
Understand that the purpose of your launch plan is to produce purchases, convert those revenues into organic search results, and gain your product's first few reviews. If you do it correctly, you should notice benefits in 2-3 weeks, including increased exposure in Amazon search and favorable feedback from your consumers.
This will allow you to begin benefiting from Amazon's third-party seller marketplace, which is a massive and successful engine.
https://www.aihello.com/resources/blog/everything-you-wanted-to-know-about-amazon-fba-launch-services-should-i-use-a-launch-service-for-my-amazon-brand/