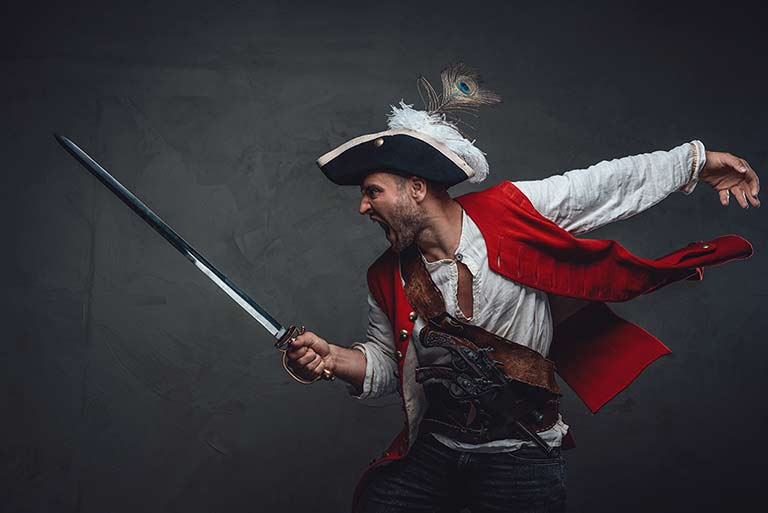 You know how there's a piece of paper inside your Amazon boxes? That is a product insert. Amazon product inserts are printed marketing materials included in Amazon packaging by vendors. It usually includes contact information, thank you letters, social media links, and requests for reviews. Product inserts are a fantastic method for Amazon businesses to stay in touch with their customers after their orders have been delivered.
When it comes to product inserts, though, Amazon may be picky. This post will attempt to answer all of your queries about Amazon product inserts in 2022. It will also go through the advantages of Amazon product inserts, as well as Amazon's insert card policy and best practices.
Having said that, when utilized correctly and in accordance with Amazon's standards, product inserts can be a valuable tool for establishing your brand and growing your business. Here's everything you need to know about it.
What Are Amazon Product Inserts' Advantages?
Including Amazon product inserts in your purchases may appear daunting: you'll need to put on your marketing hat to come up with a clever message, design the inserts, and print them, all of which will take time and money. Nonetheless, the payoff is well worth the effort. The following are some of the advantages of included a product insert in your Amazon orders:
- Increase brand reputation- When customers are pleased with their purchase and the accompanying message, their opinion of the brand's reputation improves.
- Increase brand recognition- By including extra information about your brand, such as social media handles, you can raise brand awareness.
- Customer Loyalty- Product inserts are a great method to provide customer care while also strengthening your relationship with the customer, which can lead to increased customer loyalty in the long run.
- Promote additional items- Your product inserts can also be used to repeat the value of your product or to promote other Amazon storefront products that shoppers may not be aware of otherwise.
- Ask for feedback and reviews- Amazon product inserts are a straightforward approach to solicit feedback and reviews. However, be cautious about how you phrase it. The following section will go through Amazon's insert card policy as well as what you should know about getting feedback and reviews.
A good call to action (CTA) or set of instructions can provide a slew of advantages. Aside from the benefits outlined above, Amazon product inserts have the greatest potential to reduce customer returns and generate other revenue streams. Nonetheless, you should be aware of Amazon's rigorous terms of service.
What to Lookout For With Amazon Product Inserts
Is it worth the time and effort to create Amazon product inserts? While the final decision is up to you and your wallet, their marketing prowess is difficult to overlook. Plus, there's a lot of room for improvement in terms of customer care, and you'll be able to connect directly with purchasers, which is something that's usually avoided.
Even more specifically, product inserts can be used to:
- Request reviews and feedback.
- Increase the number of repeat purchases
- Other products from your Amazon store can be promoted.
- Provide critical warranty and customer service information.
Amazon has strong selling restrictions, particularly with respect to reviews, and the language utilized in inserts frequently violates these guidelines. Let's get started with the issues below, which will assist paint a clearer picture of the top policy breaches to avoid.
Issue #1: Specifically requesting positive feedback
While your Amazon product insert can request a review, it must be worded neutrally to allow for a variety of answers. Amazon forbids sellers from specifically seeking for positive reviews. As this practice has grown in popularity in recent years, Amazon issued the following reminder:
Customer reviews help customers make informed purchase decisions and are a great source of suggestions about how to improve your products. Authentic customer reviews help new customers find and evaluate your products before purchasing.
We want to remind you that Amazon policies prohibit box inserts and product packaging that direct customers to write a positive review, even if no incentive is offered for the review. Similarly, directing customers to contact you instead of leaving a negative review on Amazon is also prohibited.
It is strictly forbidden to select clients for positive ratings. Avoid terms like happy, satisfied, 5-Star (this includes the image), and the obvious one: positive to stay within the guidelines. Furthermore, never invite people to contact you personally rather than leaving a negative review.
This used to be a suggested "hack," but now that Amazon has openly put it on its radar, you should expect a swift and severe response.
Issue #2: Moving Transactions Away from Amazon
It's tempting to try to redirect your Amazon traffic to your other sites if you sell on them. Amazon, on the other hand, is committed to keeping customers and their purchases on its platform. As a result, you won't be able to persuade customers to purchase directly from your website or any other eCommerce channel.
Here's what Amazon had to say about it:
You may not attempt to circumvent the Amazon sales process or divert Amazon customers to another website. This means that you may not provide links or messages that prompt users to visit any external website or complete a transaction elsewhere.
As an omnichannel seller, you should always attempt to drive outside traffic to your Amazon store rather than vice versa.
Issue #3: Offering Incentives for Reviews
Amazon goes to considerable measures to ensure that reviews, ratings, and comments are genuine, and it will not allow any attempts to sway them. Inserting a request for a favorable review or an incentive for a review into your product packaging or delivery box is expressly banned by the Product Review Policy. The Seller Code of Conduct addresses the problem as well:
You may not attempt to influence or inflate customers' ratings, feedback, and reviews. You may request feedback and reviews from your own customers in a neutral manner, but may not:
- Pay for or offer an incentive (such as coupons or free products) in exchange for providing or removing feedback or reviews
- Ask customers to write only positive reviews or ask them to remove or change a review
- Solicit reviews only from customers who had a positive experience
- Review your own products or a competitors' products
This leads to the use of coupons and promotional codes. These are extremely popular, but there are three things to keep in mind that, as of this writing, appear to be acceptable in Amazon's eyes:
- Every code you create must be exclusive to your Amazon store.
- Never give a discount in exchange for a review.
- Requesting a review while also offering a discount on the same insert is never a good idea.
Issue #4: Do not insult your competitors.
Although it is against the code of conduct to make derogatory statements about competitors, do not use your insert to do so.
Your competitors sell on Amazon as well, and Amazon wants to ensure that you profit purely on your own merits. It is considered manipulative language to speak negatively about competitors. Furthermore, it rarely works as a long-term plan.
The Amazon Seller Code of Conduct outlines what you can and cannot do as a seller. As a result, before contemplating any product packaging inserts, make sure you are familiar with them.
Issue#5: Please do not ask for contact information.
On Amazon's platform, "over-communication" is prohibited. That means no pestering emails asking for reviews and no emails advising clients of new products if they aren't already fans of your business.
You could think you can get around this by requesting contact information, but you'd be wrong. Sending another email to cut Amazon out of the conversation is considered bad customer service by Amazon.
You can connect to social media accounts, but you can't ask for contact information in order to include them in your email marketing campaign. You can, however, request that information outside of Amazon via social media.
Best Practices for Amazon Product Inserts in 2022
Now that you know what you can't do with Amazon product inserts, read on to learn about what is encouraged and considered best practise.
Choose A Marketing Priority
Prioritize your first step in selecting appropriate packing inserts. What do you hope to achieve?
- Do you want further feedback on a different product?
- Do you want a greater quantity of reviews?
- Are you attempting to resolve product ambiguity?
You can use product inserts to solve any problems your clients are having with your product. For example, if a recurring problem pops up in your product listing's FAQs, address it in subsequent inserts to save time—direct buyers to specific sets of instructions.
If one of your items is weak, consider supplementing it with one of your strong ones. Your product inserts can contain unique high-quality CTAs that enhance conversion rates provided you know what your priority is.
Make something interesting and creative.
Product inserts with instructions are fantastic, but if you want to create original and compelling content, you can't just stick to instructions. Instead, take use of the opportunity to send out several CTAs (provided they do not include both coupons and review requests)
For example, social networking requests are quite acceptable. "Follow our social media," on the other hand, is quite boring. Instead, come up with a more interesting method to ask for social media followers. Consider what your customers want to hear and make sure it matches your brand.
The design should be eye-catching as well. Colors that are appealing and have a strong contrast bring the eye to the text. Simply leave out any URLs, as the monitor will ping them.
List of Guarantees and Warranties of Satisfaction
List your satisfaction guarantees and warranty information up front as a terrific method to demonstrate your worth. This listing is a strong endorsement of your product's quality. It also serves as a reminder that you are aware that this product may not be suitable for them.
As a reminder, warranty information should not be conditional on anything. For a warranty extension, you cannot edit a review. Instead, concentrate on the fact that Amazon already gives a money-back guarantee. As a result, you're simply restating what Amazon currently offers without over-promising.
Gifts can be included (But Do Not Incentivize Them)
Bonus presents, such as an extra battery or a replacement part, are often appreciated. They like it when you surprise them with innovative box inserts. It's worth a double point because it's a product accessory.
You might also include branded goods like stickers, lanyards, or buttons in your package. These goods are usually less useful and well-received. Still, sending something in return for some free publicity is a very nice offer.
Do not, however, incentivize these gifts. If you provide gifts, make it clear that they aren't conditional on anything. To avoid this perception totally, you may divide review requests and presents into different inserts.
Don't get too attached to a single type of box insert.
When it comes to choosing the right box insert, there are a lot of options. For example, one strategy may work well for one product while another way may be more appropriate for another. As a result, it is up to you to do such experiments in order to determine what works best.
Start by choosing a few alternative designs and copy options for your CTAs to learn more about the intricacies. Various review requests, training pamphlets, and social media follow-up calls are examples of these.
Your purpose is to create multiple variations of the same request. You have the option of dividing them up by time or sending them all at once. Make sure you have a way to track which design choices are successful.
QR Codes should be included.
QR codes are a must-have for product inserts in the information age of the twenty-first century. QR codes provide users with direct links to any of your requests. These codes relieve your customers of the burden of work, perhaps enhancing your conversion rate.
Remember that when using QR codes, the general rule of conduct still applies. That means no paid reviews, no links, no urging people to buy on Amazon, and no high-pressure sales tactics. Provide links to your review website, your coupon code, or your social media accounts instead.
Conclusion
Your packing insert is unlikely to be the magic pill that instantly quadruples sales or review rates. A high-quality insert combined with a high-quality product will surely help, but you shouldn't expect every insert to get the results you want. That's simply not possible.
Again, we recognize that the policies governing product inserts leave much to be desired and can be read in a variety of ways. What works for one seller (or, more commonly, a huge brand) might not work for you. FBA vendors face additional challenges in terms of packaging standards. To add to the complication, Amazon is known for changing the regulations with little or no notice. We always recommend that you study the new policies on a frequent basis and be prepared to make changes when necessary.
https://www.aihello.com/resources/blog/supercharging-your-amazon-brand-with-package-inserts-dos-and-donts/