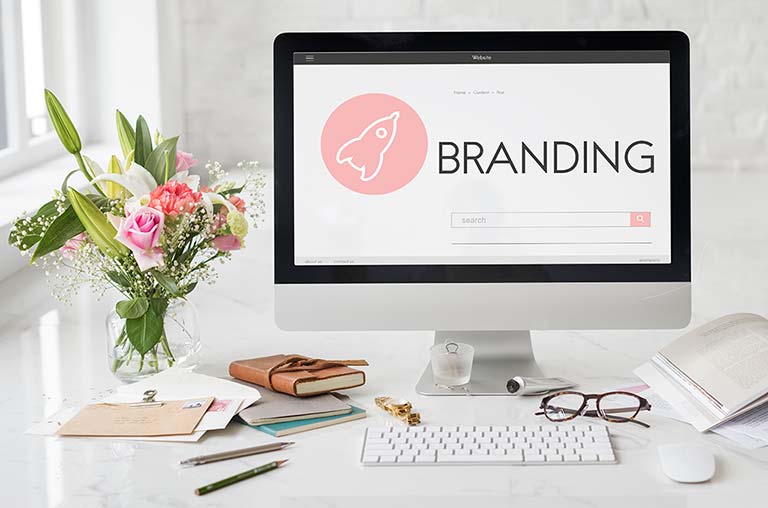 Despite the fact that Amazon FBA is one of the most effective ways to grow sales, many sellers and organizations face a number of obstacles that limit their ability to promote effectively.
The reasons for this could range from not being able to update the product listing's description to not being able to have details modified from another seller for the same product that the manufacturer has retailed.
Fortunately, this is where the Amazon Brand Registry concept comes into play. In an online business, Amazon Registry can be extremely useful.
Regardless of how big or small a company is, it can register its brand with Amazon and have complete control over product listings.
This special scheme, believe it or not, has a slew of great features and benefits for all registered brands.
When Amazon's Brand Registry first debuted in 2015, it was designed to provide trademark owners more control over the content of their product detail pages.
In the years since, the benefits of Brand Registry have grown to the point that practically every new Amazon function appears to be exclusive to registered brand owners.
What are the current features accessible to Amazon brand owners? What are the limitations of Brand Registry, and what other options do you have for protecting your Amazon brand?
What Is Amazon Brand Registry Program?
The Amazon Brand Registry Program is meant to assist a brand owner in enrolling his or her brand with Amazon in order to gain access to improved marketing tools and complete brand control.
It aids in the protection of an Amazon trademark. Enrollment is a simple and one-time process that can be completed at Seller Central.
Without a doubt, complex algorithms are used by Amazon to compile product information from numerous merchants.
Apparently, it turns out to be easier for product details to be listed wholly wrong or distorted.
As a result, if a manufacturer has multiple retailers selling his or her products online, Brand Name Registry is extremely valuable.
For Amazon Seller Central sellers, the plan becomes extremely important. A seller may miss out on a lot of sales if they don't have the help of the brand. It's a tool that allows sellers to:
- Add branded products
- Organize branded goods
- Remove the brand's knockoff products from the market.
- Make sure the information on the mentioned page regarding the branded product is correct.
What Does The Amazon Registry Allow you?
This scheme offers a number of features, including:
- It allows a brand to have full control over their product listings.
- It helps to increase product sales by ensuring that the information provided about a product is accurate.
- It contributes to the brand's protection.
- It enhances brand content.
- It encourages a higher efficiency.
- It aids in the listing of products that do not have UPCs or EANs.
- It facilitates the listing of products and aids in the creation of various product variations.
- It eliminates inaccurate listings.
- It comes with improved customer service.
- It provides step-by-step instructions for reporting a possible infringement.
- It allows you to perform bulk ASIN searches and report any infringements much more quickly.
- It has an enhanced image search feature that allows you to match any fake logo(s) or product(s) with images.
- It ensures that the customer receives accurate product information from a brand.
How to Defend Yourself Against Brand Fraud
While Amazon's Brand Registry offers a slew of advantages for boosting your brand's visibility on the site, it's not without its drawbacks.
Experts have told us about a few ways unethical ('black hat') sellers were abusing the Brand Registry to harm other sellers' reputations in an interview.
They stated that black hat sellers have claimed to own patents and trademarks that they do not own, and have registered brands under that name.
Furthermore, because Chinese sellers are not subject to American IP laws, false claims made against reputable sellers have no bearing on them. This makes it difficult for Amazon to discourage them from employing bad-actor tactics.
Meanwhile, sellers attempting to contact the businesses that submitted the false claims are unable to do so because these black hat sellers also provide Amazon with false email addresses and phone numbers.
Register your brand as soon as possible to avoid these problems and to protect yourself. Black hat sellers will be unable to register the brand in your name and make false claims against you.
Why Should You Sign Up For A Brand Registry?
If a person or company is an Amazon Seller who manufactures or sells under their own brand, registering with the Amazon Brand Registry is a must. It not only protects Amazon's registered trademarks, but it also provides buyers with a trustworthy experience.
Here are three compelling reasons to use the registry system:
- Protects the brand from product piracy.
When selling a product under their own brand, one of the most common concerns that most sellers have is that their product will be hijacked by a random merchant. Obviously, Amazon is a fiercely competitive marketplace, and with such a large seller base, thousands of people go above and beyond to stay ahead.
Nonetheless, Amazon Registry allows not only for the registration of a brand, but also for the exclusive ownership of the "Amazon Buy Box." As a result, even if the product is attempted to be hijacked, the authorised or actual seller can contact Amazon seller support to have it removed.
- Take full control of your product listings
Regular Amazon sellers are more often constrained by the company's stringent algorithmic requirements. The rules are loosened with their Registry programme, and a seller has complete control over the following:
The product's nameThe product descriptionIllustration of the productInstead of UPCs and EANs, product IDs are used.Reducing "match" errors during the listing process
- Access to a large number of people who can sell a brand
A brand can choose who can sell its products using Amazon's registry option. There are five different types of sellers who are eligible:
- Sellers who market their goods under their own brand
- Sellers who are also manufacturers
- Sellers who are the owners of their own private label brand
- Sellers who produce white label products
- Sellers who are actually distributors and who have the authority to own a trademark's content on Amazon
Note: If a seller sells in two of the following categories, he or she is disqualified from meeting the above-mentioned five criteria:
- Collectibles from sports and entertainment (both used and new products)
- Video, BMVD, DVD, Media, and Books
What is the procedure for obtaining a trademark?
You'll need to take the following steps to get things started:
Once you've decided on a name and/or logo, double-check that it's unique and that there are no other registered trademarks with the same name. Check the USPTO website for more information by conducting a thorough search of their official database.
Your trademark must be filed in a specific class. This is similar to choosing a product category on Amazon, and it determines the types of items that will be sold under your trademarked brand. The cost of a trademark will be determined by its classification.
To file your trademark application, hire a licenced trademark attorney. Lawyers who provide this service can be found in your area, online, or through the Amazon IP Accelerator
How long does it take to register a trademark?
In most cases, you can expect to wait at least a year for a response from the USPTO.
Fortunately, you won't have to wait a year for Amazon to approve your brand.
Amazon now has a service called the IP Accelerator that connects Amazon business owners with vetted intellectual property (IP) attorneys who can assist you with the trademark process.
Amazon will approve your product for the Brand Registry before your trademark application is accepted if you choose an Amazon-approved IP specialist.
How long does it take for Amazon to approve a brand?
The entire approval process should take about two weeks if you already have a trademark or have submitted a request through the IP Accelerator programme. Simply ensure that you submit everything Amazon requires for your brand the first time.
Also, make sure you read through all of the eligibility requirements, and keep in mind that your brand must have a registered trademark in each country where you want to enroll.
advantages to being a member of the Amazon Brand Registry
Many of the registry's benefits and features are accessible through your Amazon Seller Central dashboard.
To access the Brand Dashboard as a member of the Brand Registry, go to the Performance tab on Seller Central's main navigation bar and pick Brand Dashboard.
This page will provide you with a comprehensive perspective of your brand's performance, as well as extra data and metrics to investigate.
You should see the information in the screenshot above if you navigate to the new Brand Benefits area.
Please keep in mind that not all Seller Central perspectives are the same. Any variations could be due to your permissions settings or account type, so you may have to look around a little to locate the above view.
Protect your brand
The last thing you want is for someone to tamper with your brand after you've taken the time to apply for and pay for a registered trademark. However, the brand registry can assist with this. It's your best bet for keeping your goods safe.
With a dedicated internal team on standby to assist you, you'll be able to protect your intellectual property and content on Amazon. The team will help you with:
- Any marketplace infractions, such as product review tampering and consumer complaints of "not as described," should be reported.
- Any concerns with your listing, such as erroneous product data and product variation information, as well as blocked listings, should be reported.
- IP infringement allegations can be submitted or withdrawn.
- Reporting any technical issues with your product listing's page loading or the Seller Central homepage's operations.
- Increasing the value of previously submitted claims.
You'll be able to keep track of all of your open cases linked to any of the above, and you'll be able to escalate as needed.
A+ content will be available.
The "A+ Content Manager" is one of Amazon's Brand Registry's greatest features (formerly called Enhanced Brand Content). The tool should be found under Brand Benefits, however it can also be found under the Advertising navigation tab.
Over and above the normal plain-text product description, enhancing your brand content allows you to add additional information and photos to your product listings.
Finally, it offers your listing a far more professional appearance.
Your sales might grow if you have A+ content.
We split-tested two of our own product listings, one with and one without Enhanced Brand Content, in early 2020. Here's what we discovered: our listing with A+ content converted at roughly twice the rate of the listing without A+ content.
How to Make the Most of A+ Content
It's simple to construct your enhanced listing once you've chosen the ASIN for which you want to include A+ information. You can choose from a variety of module styles and media to upload using Amazon's simple template setup.
Just make sure you're concentrating on content quality rather than quantity. Less is more in this case!
Finally, any enhanced content must be submitted for review. (Amazon must approve it before it goes live.)
You can check the status of your EBC entry on your Brand Dashboard once it's been submitted, allowing you to stay on top of any needed adjustments.
Engage customers with your brand
Being brand-registered also grants you access to features that distinguish you from the competition.
Storefronts and videos quickly give value to your brand and provide legitimacy for your company:
- Brand-registered sellers, unlike sellers whose products aren't registered, can upload product videos to their listings. Buyers won't have to guess what your product is or how it works, which can increase conversions significantly. If done well, the video might mean the difference between a buyer walking away or clicking the 'Add to Cart' button.
- Storefronts on Amazon: Stores are often made up of one or more pages, each having a header and footer surrounded by a variety of content tiles. When you decide to open a store, the steps are simple to follow. You won't need any exceptional abilities to complete this task!
Amazon, once again, makes it simple to create content such as stores. You can either use one of the given templates or start from scratch!
If you want to use a template, all you have to do now is fill in the necessary information and material to get started developing your store.
Remember to evaluate both the desktop and mobile versions of your site as you construct to verify everything is aligned for best customer viewing. Don't be afraid to reposition the tile blocks. You can keep adding, editing, and deleting until you're satisfied.
Finally, you'll submit your store (and/or video) for publication, much like the A+ Content Manager process. So, before submitting, double-check your spelling, punctuation, photos, video, and mobile view, and be ready to wait a few days for approval.
Advertisements for Sponsored Brands
Sponsored Brands are the headline advertising that appear at the top of the page in your Amazon search results, and they're another method to communicate with shoppers.
You can use these ads to help buyers discover your brand by employing bespoke message to help them see it the way you want them to. Customers are already looking for your goods, so what better method to bring your brand to their attention?
They will be transported to your storefront as soon as they click on your brand name or emblem. Alternatively, customers can go straight to your product page if they click on it.
You pay for each click that Amazon customers make on your adverts, just like with regular ads.
Amazon Live Creator service offered by Amazon.
If you've ever wanted to directly engage with your customers, you can now do it using interactive, streaming video.
Amazon's Brand Registry is a tool that allows vendors to tell their brand's story. This allows them to reach a larger number of customers.
You can utilize the livestream video to show how your product works or to live chat with potential consumers to answer any queries they may have.
How to get Amazon Live Creator up and running
- To get started, get the Amazon Live Creator iOS app.
- Then, on your livestream, choose the products you wish to highlight.
- Go live when you're ready. You can use your iPhone's camera or a video encoder to connect to an external camera.
You can sample other sellers' livestreams at amazon.com/live if you want to get a sense of what's available.
Shoppers will be able to find your livestreams all over Amazon.com and the Amazon app, from your product listings to your Amazon Store to other browsing locations.
Know who your customers are
You need to know who you're dealing with in order to properly reach out to your customers and take advantage of all of the Brand Registry features.
Understanding your customer base's metrics will eventually inform your decisions about whether and how to employ each of the products and services accessible to you.
Analytics for Brands
Customer search and purchase activity data is aggregated by Brand Analytics to help you enhance your business operations.
Return to Brand Benefits on the Brand Dashboard to find this feature. You can also find it in the main navigation bar under Reports.
There's a lot of useful information here, such as:
Search Terms on Amazon:  Do you require assistance with PPC (pay-per-click) advertising? You may use the registry to see which products are getting the most clicks and conversions on key search terms. You'll be able to evaluate what effect your marketing techniques are having on sales and modify accordingly.
Market Basket Analysis: This useful information reveals which of your products clients buy together. You can use the tool to look for cross-selling and bundling opportunities. Alternatively, you might create new things to sell!
Alternative Purchase Behavior and Item Comparison:  Learn which other products are most frequently compared to yours to improve your competitive intelligence. After the customer has seen your product, you may see their final decision.
Demographics: Customer attributes such as age, household income, level of education, gender, and marital status will be displayed in this area via charts. You can also choose from a variety of reporting range dates and export to CSV.
Conclusion
Amazon Brand Registry can be a vital part of your business. As a manufacturer, you have the capacity to register your brand with Amazon.com and gain control of your product listings. With the roll-out of Brand Registry there are now a whole new slate of benefits and features to this unique program for registered brands.
Amazon Brand Registry allows you, the manufacturer, to take control of your product listings and verify that the most accurate and up-to-date information is listed and available. Amazon Brand Registry can also be especially useful if you have multiple retailers selling your products online.
https://www.aihello.com/resources/blog/amazon-brand-registry-why-you-need-it-and-how-it-helps-your-brand/