How to succeed on Merch By Amazon by Automating your Amazon Advertising Ads
A short ride to MBA and Amazon Advertising 

Merch By Amazon (MBA)
is an on-demand clothing accessories printing service. In other words,
it's a print on demand (POD) platform that enables any user to sell Merch on Amazon. The good news is that the program has enlarged from just t-shirts to an entire line of clothing that includes standard and premium tees, long sleeve shirts, sweatshirts and hoodies. 
There are no upfront huge costs and you get paid royalties when a customer buys your shirt with other valuable perks. The process is simple to execute, upload your design, select colours and set a price — then let Amazon take care of the rest.
Merch by Amazon helps you to boost up revenues through the sale of branded products designed by you and produced, sold, and shipped by your teammate Amazon. MBA is a simple way for you to get started selling branded merchandise from a product page on Amazon.com. And, there is no severe risk!
Merch by Amazon costs include: materials, production, fulfillment, customer service, returns, exchanges, and resources necessary to detect and prevent fraud.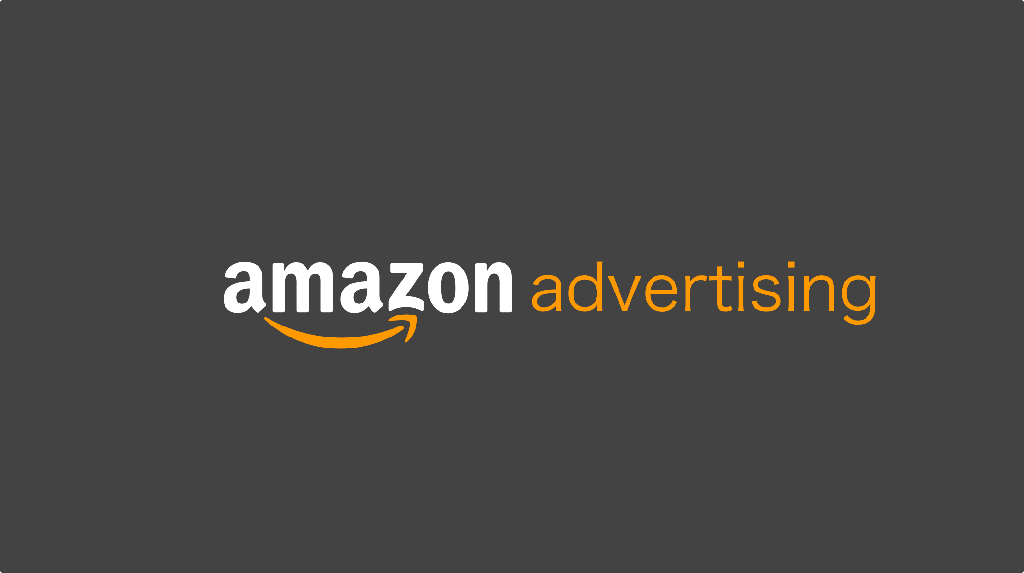 In September 2018, Amazon announced the unification of Amazon Marketing Services (AMS), Amazon Media Group (AMG), and Amazon Advertising Platform (AAP), under one brand -
Amazon Advertising
. Amazon has benefited a large amount of sellers around the world by initiating services in Advertising.
Google has search data, and Facebook knows interest levels, but Amazon has real power because it knows what people are buying and how they're doing it. 
The Sponsored Products on
Amazon
are
pay-per-click (PPC)
ads
appearing in strategic locations on Amazon, giving your products more visibility and purchase opportunity. This ultimately leads to brand awareness. You select the products you want to boost, set your bid and daily budget, and write an ad to attract shoppers to click. 
Guide to launching your Amazon Advertising Campaign for your Merch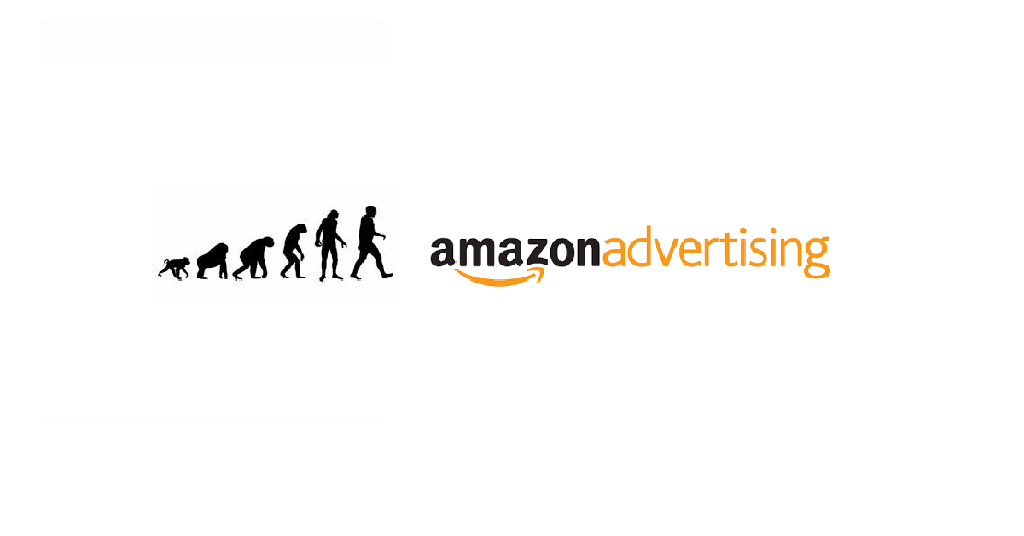 Let's get started on how to properly set up your Ad campaign for your merch, so that one can avoid unnecessary wastage of time and resources.
These guidelines do not ensure one hundred percent success, as every seller will experience different campaign results based on multiple factors such as product selection, budgets, search keywords, etc., but should be used more as a direction to get started on Amazon Advertising (formerly called Amazon Marketing Services) and begin campaign optimizations to improve performance and increase profit margins. 
Step 1 : Choose your campaign type
Firstly, when you log in into your Amazon Advertising click on the "Create a Display Ad", you will be presented with two options as ad types.
Amazon recommends and what even any expert will agree with the same is that these are the easiest ads to get up and running, and also to "get right" where you are making money as well as  understanding the advertising process. Sponsored Products can help you reach more Amazon shoppers, promote individual listings, and grow your sales. 
In simpler terms, sponsored products enable you to endorse your shirts for specific keywords in search. They will make your shirt show up FIRST or in at least top five results depending on your bid.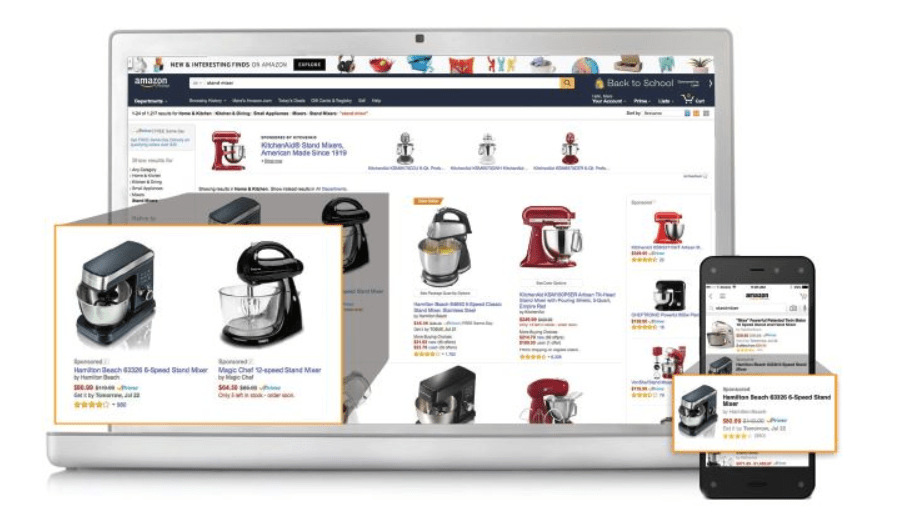 Sponsored Brands (formerly Headline Search Ads)


Sponsored Brands type is  the road to drive brand awareness with a high-impact ad placement above search results. The seller can advertise numerous ASINs at once, with ads featuring 3 ASINs. Create keyword-targeted ads with a custom image, text headline, and up to 3 products. 
Users can also customize their campaign's primary image, the headline and landing page experience. Essentially, you can use Sponsored Brands to lead shoppers to your website or page that has a collection of your products, or to your free Amazon Store, a customized multi-page experience that showcases your brand and product catalog.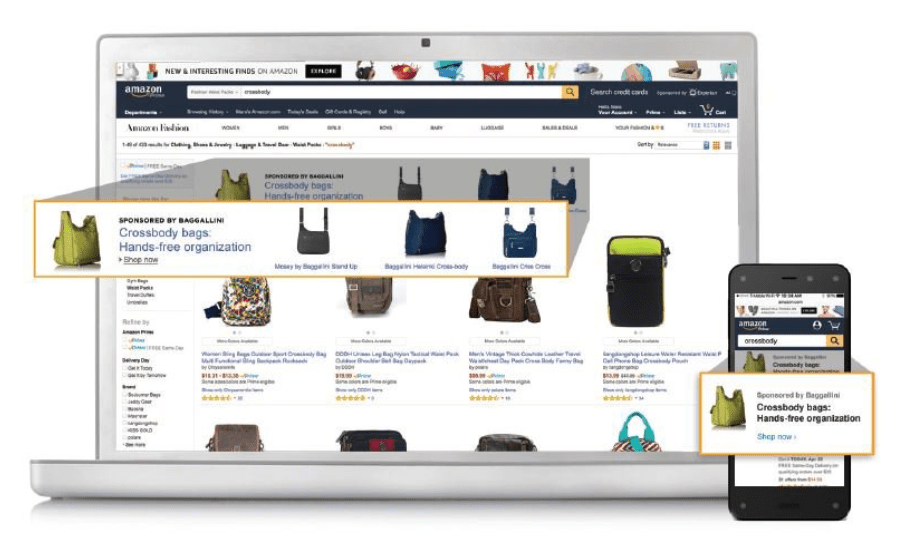 Step 2 : Focus on Sponsored Products Campaign (Automatic Targeting)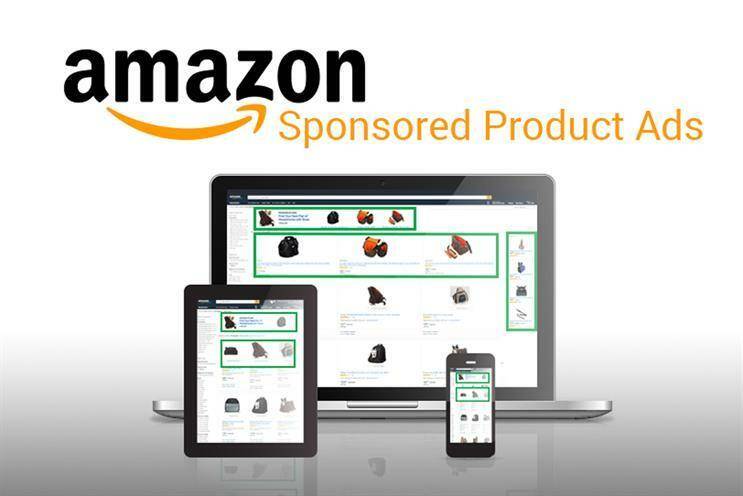 After you choose sponsored products, campaign settings will be displayed. Let me walk you through some beginning steps in brief; naming your campaign (names should be sensible and easily recognizable by you anytime), set a start and end date (Initially, let your campaign run about 24-48 hours from when you are launching it and don't forget or you may suffer a loss of money).
NOTE:
Run the campaign continuously unless there is a specific promotion for the campaign. If you have a specific event in the marketing copy (i.e. Mother's Day gift, Valentine's Day gift) , make sure you add an end date or the campaign will be rejected.
Further tasks are much more important and are listed below: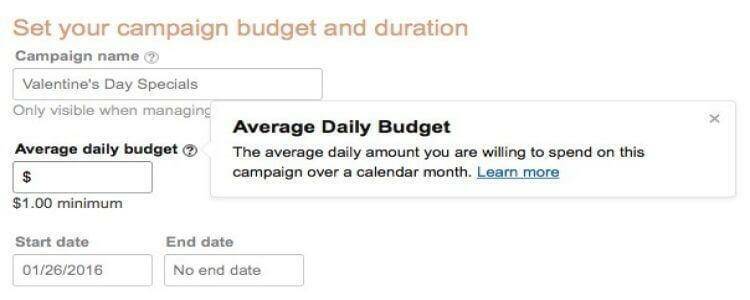 Each campaign, regardless of ad type, should be set up with an initial minimum daily budget of about $25 and Cost per Click (CPC) bid of $0.50 for the first 3 business days to allow enough time to generate impressions and performance data to start optimizations after week 1, that's what Amazon says. But there is something to learn here, it's a bit tricky!
If you read the little tooltip inside of Amazon advertising, it will tell you:
"Your budget puts a limit on how much you will spend for this campaign. Your daily budget is the amount you are willing to spend on a campaign averaged over a month. You can always change your budget later."
This is important because it tells you that this daily budget is misleading. It tells you that this is actually averaged out. Let me clear it out for you, if you set a 10 dollar budget but it only spends 5 dollars the first day, it might spend 15 dollars the next day(it does the average).Another strong reason to set a start and end date, so you can easily do the math on how much you are willing to spend.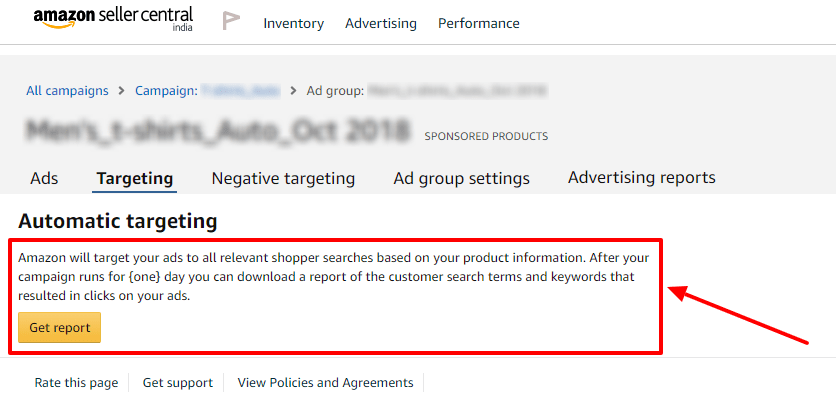 Sponsored Product Keyword Targeting Types:


Automatic Targeting

: Develop campaigns in just some minutes! This campaign uses an Amazon algorithm to automatically collect and target highly relevant keywords for the products you choose to advertise, specific to the way customers shop on Amazon. Meaning,

this option is going to pull keywords from your listing and run variations of them for your ads. 



Manual Targeting

: Apply high performing search queries from your Automatic Targeting campaign or choose your own keywords. Select relevant terms and set keyword-level bids.



Experts advise to start with Automatic targeting. The reason behind this is Amazon's shopping intelligence will provide you with highly relevant search terms that generate traffic and product sales. Bid competitively during the initial week in order to see which keywords perform best. Amazon Advertising suggests that Merch has been successful in starting at $0.50 for CPC.
After running Automatic targeted ads for a couple of weeks at the higher bid, gather the high performing search terms into keywords for a manually targeted campaign (terms that are driving sales but have <25%ACOS).

To gain more insights for how to set ACOS, CPC and Keyword optimization for your merch ads, kindly refer to my blog on
"The Art Of Amazon PPC optimization"
.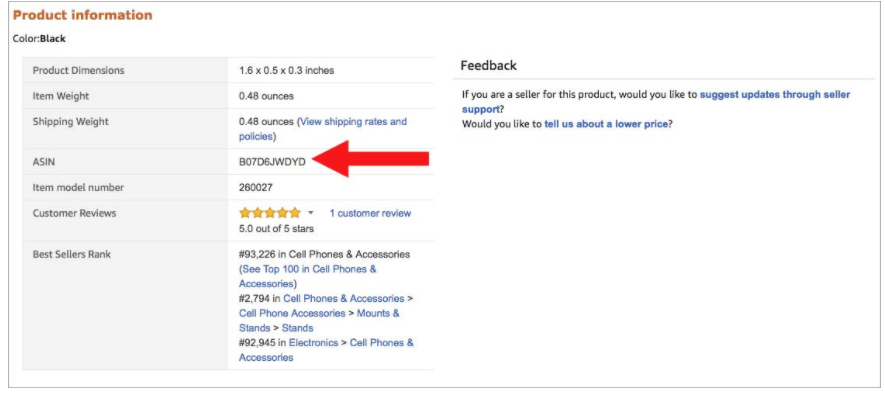 You can add more than one product per campaign, but it is highly suggested for the seller to use at most three products per campaign. This makes testing a LOT easier, not get confused and avoid headaches! Even Amazon says Sponsored Product ads should promote more than 2 ASINs per campaign to improve performance.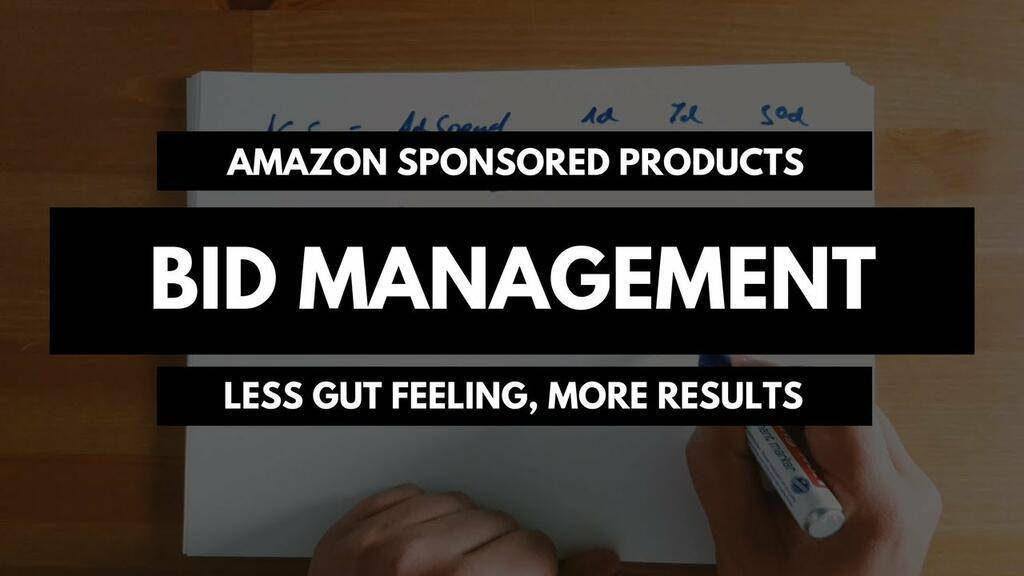 Simply put, your bid number should be the amount that you want to pay PER CLICK that your ad gets. Amazon will give you a default bid and give you a suggested bid. Imbibe more about how to automate bid management in my another blog on
"Diving Deep into Amazon PPC Automation"
.  
NOTE:
Enable Bid + (available to Manual Targeted ads only). This will automatically increase the max CPC bid to boost the ad's chances of appearing in the most prominent top-of-page placement on Amazon search results.
Step 3 : Observe The Campaign Manager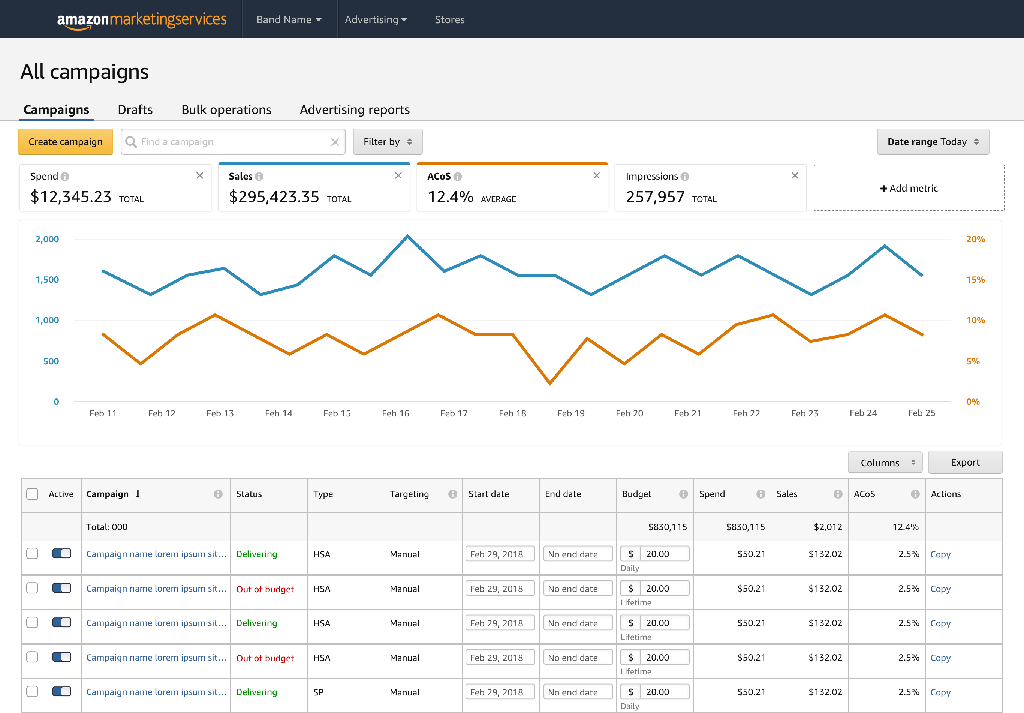 The campaign manager is where you are able to see all your metrics, active campaigns, and be able to tweak things such as end dates, budgets, bids and see how well your ads are doing in an overall manner. Right after you launch a campaign, you can click on the "go to campaign manager" and it will take you there. But, it will be pretty useless to you until your ad starts running and they start displaying all the juicy data!
Step 4 : Reporting : Key for learning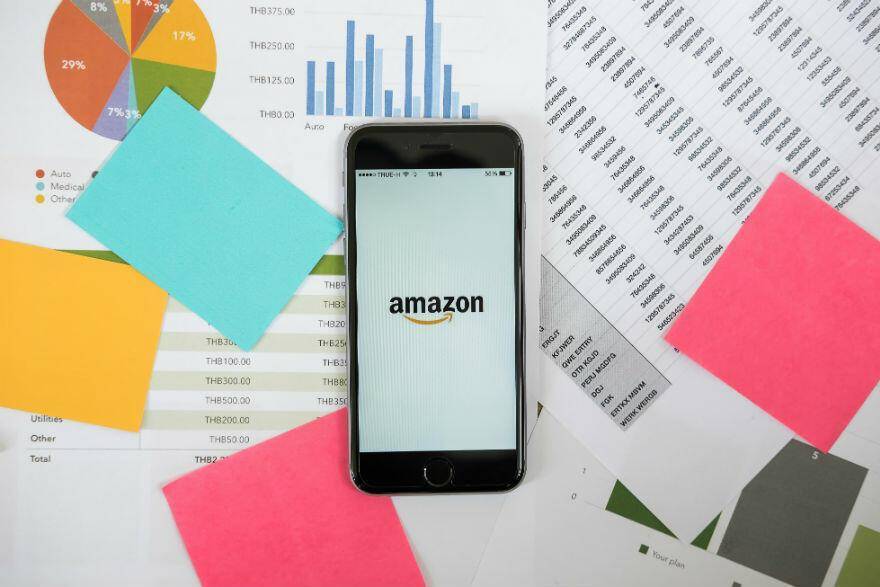 Sponsored Product sales data are not immediate like Headline Search ads, and there is about a 72- hour delay in product sales, although spend is usually reported on a real-time basis. This can sometimes create uncertainty in the first 1-2 weeks of running your ad as it will appear that you're spending more than you're selling, but the sales and ACoS usually start leveling off in the first 2 weeks, where you start seeing a profit which will usually grow once you start and continue campaign optimizations. Be patient my friend!
Top Tips to leverage in Amazon Advertising to Grow your Business 
Amazon is a vast internet-based enterprise that continues to dominate the online marketplace. With more than 8.5 million total retailers and 2.1 million active sellers, Amazon steadily rises to the top of the eCommerce industry.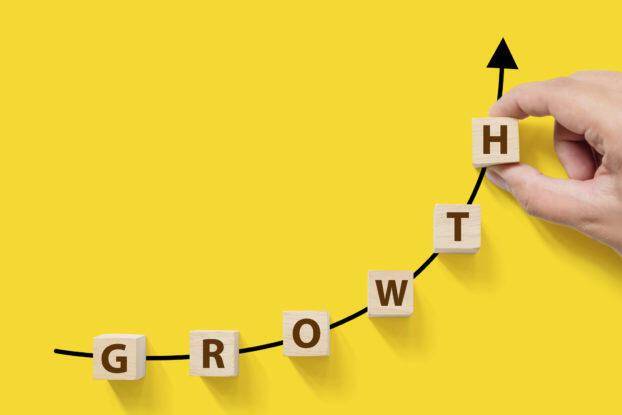 You can compete in this fast paced industry in a smarter way to level up your sales volume with Amazon Advertising. With the help of Amazon Marketing Strategies as well as AI based automation tools, one can amplify their conversion opportunities. 
Here are some tips to effectively promote your brand with Amazon Advertising:


Seller Must Optimize Their Amazon Product Listings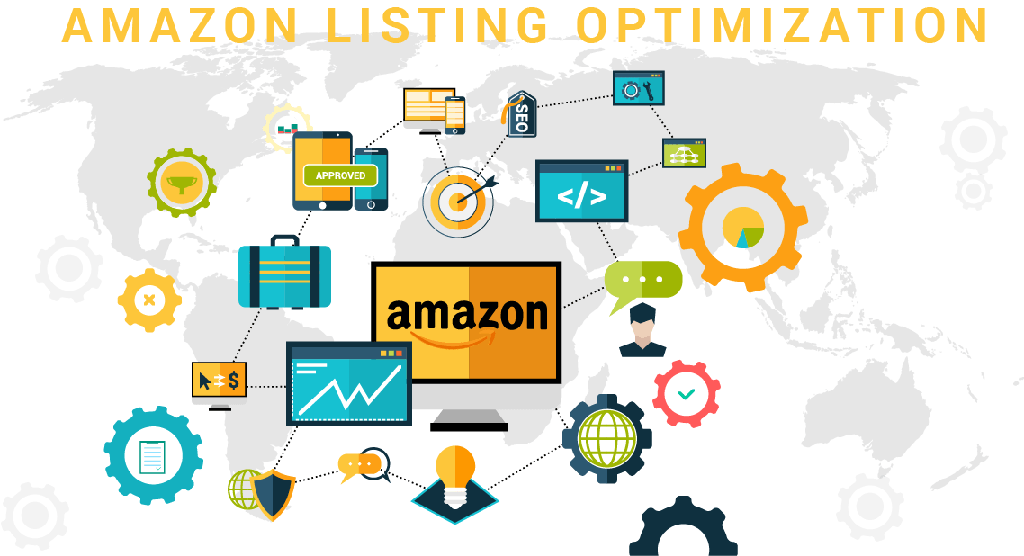 There are six main pillars that the user should carefully work on to create an effective Amazon Product listing, a
product page for each item you sell on the platform. Make sure you practice out the these guidelines: 



Craft keyword-optimized, descriptive titles (TIP: Utilize Amazon keyword research tool

Sonar

to find relevant product keywords )




Use relevant search terms on the product descriptions




Optimize / personalize texts for humans and machines




Place high-resolution images




Update the Q&A section regularly




Increase your reviews and ratings



A well-rounded product listing will lead to increase in search visibility, attract more loyal customers and boost up sales.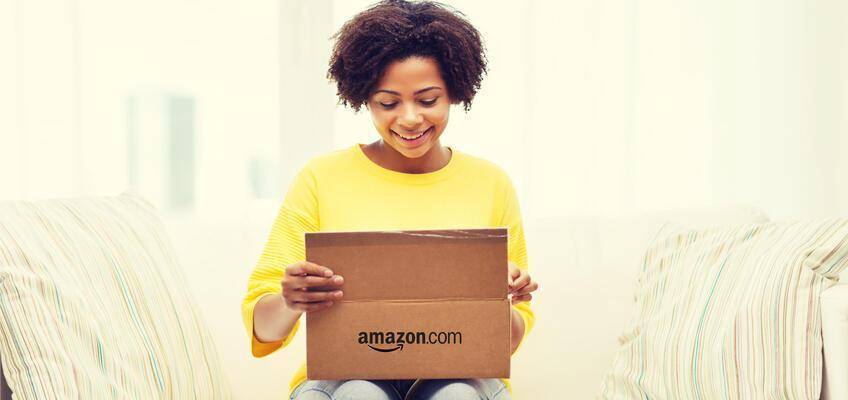 Creating a Delightful shopping experience is the key to customer satisfaction and this will make your brand stand out from the million products on Amazon. Results of the
Wunderman Commerce survey
revealed that 72 percent of online shoppers are more likely to convert with retailers that provide innovative solutions. Adding to discount rates, to attract such buyers, sellers should provide:



Loyalty programs




Effective Delivery services




Convenient Payment methods 




Personalized products




Specialized product ranges on special occasions and festive seasons




Send feedback solicitation emails after a successful purchase, monitor online reviews and actively respond to queries.




Keep your business contact information up-to-date




Explain your gift messaging or gift wrap services (if available)




Brainstorm different ideas to strengthen your customer relationships!



NOTE:
A
Kenshoo Amazon market research
revealed that 22 percent of Amazon shoppers would not look elsewhere once they've found a product with good reviews. 


Make Best Use of Ad Placements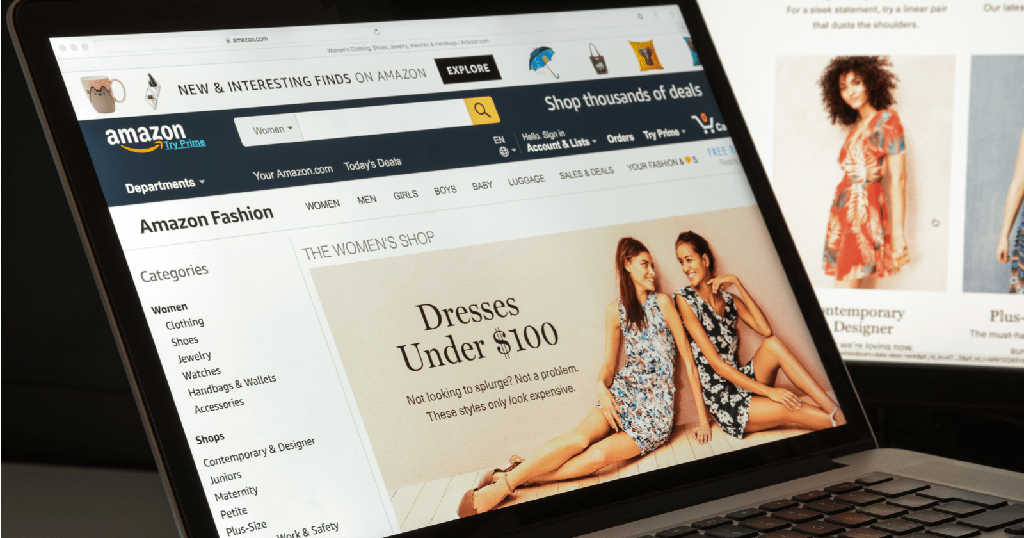 Through Amazon you can launch three different types of ads to promote your brand offerings: sponsored product ads, product display ads and headline search ads.


Sponsored product ads

are advertisements that drive online shoppers directly to the specific product listing. These are keyword-targeted ads, which are typically displayed above or below the search results page. You can choose from exact or broad match keywords and control your ad spending and duration.



Product display ads

are product- or interest-targeted ads displayed at the top of the listings page, on the customer review page or at the right or bottom of the search results. Product display ads are useful in targeting a specific competitor or launching new products.



Headline search ads

are banner ads that appear above the result listing. These ads lead online shoppers to a specific branded page. You can utilize headline search ads to promote more than three products at the same time. 





Create A Well-Structured Ad Campaign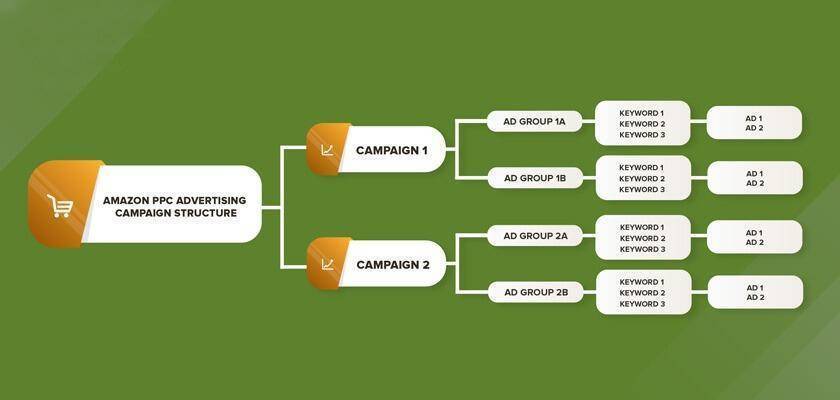 Let me share with you the secret for maintaining a well-organized PPC campaign that even the most seasoned Amazon Marketing company has to bear in mind to be at the top of their game and execute effective ad campaigns. 
Bid on specific keywords and create a different campaign for each main product category. Under each campaign, create more specific ad groups. For instance, let's say you're selling t-shirts for women. You may create two ad groups based on pattern and colour type. Under each category, you will need to create a list of 10-20 relevant keywords for each ad group and create ads for each keyword grouping.
The principle idea behind PPC campaigns is to achieve specific objectives within each ad group, without having to spend an excessive amount of time and money on optimizing your ads. A solid campaign structure guarantees your ads are relevant to customers' search intent. More importantly, it allows Amazon to match new customer search terms with your ad campaigns.


Leverage PPC Automation Tool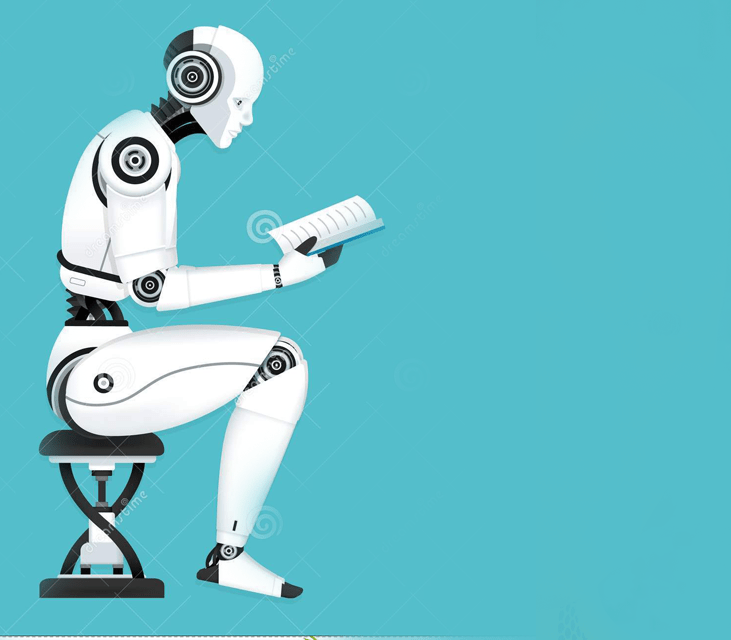 Amazon PPC
uses two types of automation for its customers. One is simple rule-based automation and another is AI-driven automation for bid management. Let me tell the difference here so that one can know what works better for their campaigns.
Rule-based PPC automation
offers the advertisers to set some thresholds and define their bids, keyword parameters, and ACOS targets. Once the user sets the required goals, the machine will automatically execute and meet the conditions. For instance, lowering/increasing the bid on a specific keyword according to ACOS. Kinda like Set-it-and-forget-it! Though, the decision-making part will be in your hands in this type of automation. 
AiHello's "Autopilot" tool uses AI boost
and apprehends real-time changes in the market, leading to maximum profit for your company. What does that mean? Keep Reading- Amazon allows you to boost bids on campaigns and in "placements" in ad groups. However, this boost is for the constant and it's hard to not only know how much to set but also when to set/change it. Using "AI Boost" the AutoPilot predicts the best time shoppers will buy your product and boost the bids only during peak time and peak days. Different products have different peak times and peak days. "AI Boost" can predict the best time and day and boost the bids during these peak times while also decreasing the boot during off-peak time.
THE BOTTOM LINE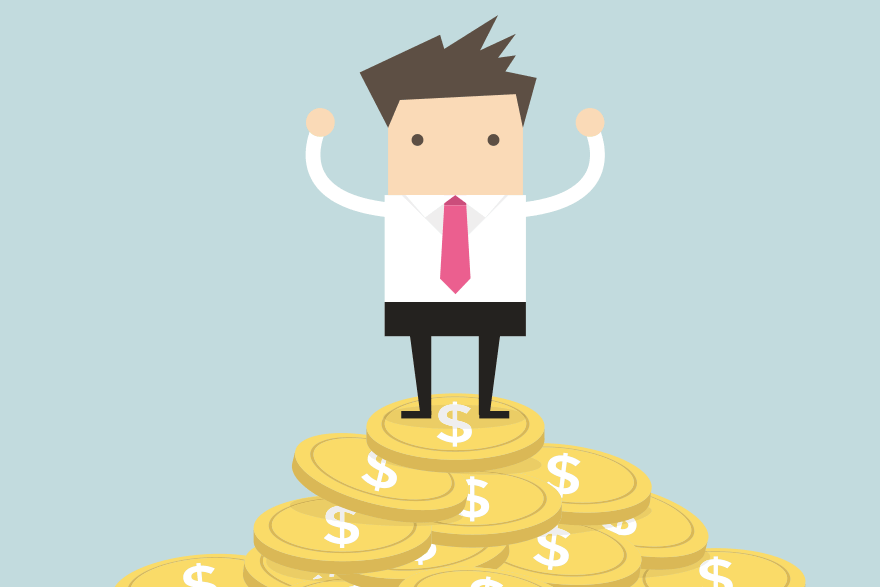 That wraps it up in detailed insights about Merch By Amazon, How to successfully launch your campaigns with maximum optimizations and leading to the best practices for growing your business on Amazon. If you are serious about making money on the platform, then this can almost be considered a magic pill !
So, if you want to accelerate your E-commerce brand check out
AiHello's
page for some amazing services. Also, AiHello got your back to optimize your Ad campaigns that thrives for the best interest of your business and the ACoS targets you set. With AiHello Autopilot tool that works 24*7, there are not one or two benefits but definitely many more that will automate your PPC campaigns and boost up your revenues. This way you can have a stress-free routine at work, enabling you to concentrate more on your product. If you would like to try
AiHello AutoPilot
, then head over to
our registration page
and give it a try. There is 14 days free trial with no payment information required.