A Small Note on Your Seller Nickname!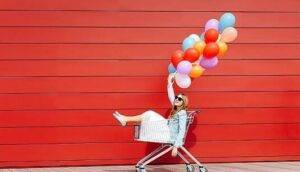 Are you a new seller who is just starting out? Then you are probably wondering what you should keep as your nickname. When you are starting out as a seller on Amazon, selecting your seller's nickname is something that is very important but often overlooked. Once you have put in the hardwork and have pleased your customers, it's difficult for them to find you again among the mass of listings on Amazon. If you choose your name carelessly, it will become even more difficult. If you choose your name carefully, but don't consider the realities of searchengines, you'll still be stuck.
Another example in this regard would be that of Pulse decor, a seller who is specializing in home furnishings, he also chose a great nickname. Anyone who is satisfied with a purchase from this seller can easily find him again by searching Amazon for his nickname. As you select your nickname, be sure you don't create one that violates Amazon's rules. You are prohibited from including anything in your nickname that will divert an Amazon customer to another website. Specifically, you can't use domain names, URLs, e-mail symbols, or even words that spell out those symbols. Here's a brief list, just to give you an idea of what you shouldn't include in your nickname:When you have registered as a seller, you will be asked by Amazon to supply a nickname that identifies you to your buyers. Choose something that will be easy to remember and representative of the products you plan to sell. Richard, for example, uses Glasses&Goggles. That not only has a nice alliterative ring to it, it also clearly identifies the type of products he sells. He then purchased a website titled www.jotoglasses.com, in order to easily redirect the people on his website to his Amazon store.
1. &
2. Com
3. ca
4. net
5. www
6. @
7. dotcom
8. .com
9. atdotnet
So, if you stop and think it over, avoid prohibited words and phrases, and carefully evaluate how you want to represent your business, how can you still make a mistake? Consider what will happen if you choose a nickname that can easily be applied to search terms on the Amazon website. For our example, let's use Evolution Toys.
Now, you may be thinking you're planning to carry the latest and coolest toys in your product line, and the name describes those perfectly. But, if customers type Evolution Toys in the search box, they'll get back more than 1,000 responses. Some of these are for books about the evolution of particular kinds of toys. Some of them are toys that transform from one thing to another. But, your business name is not likely to be right at the top of the list, which is where you want customers to find it.
[et_pb_row _builder_version="3.22.5"][et_pb_column type="4_4" _builder_version="3.22.5"][et_pb_text _builder_version="3.22.5"]
If you would like to get started on AiHello click here for a free 14 days trial.