PPC Keywords Optimization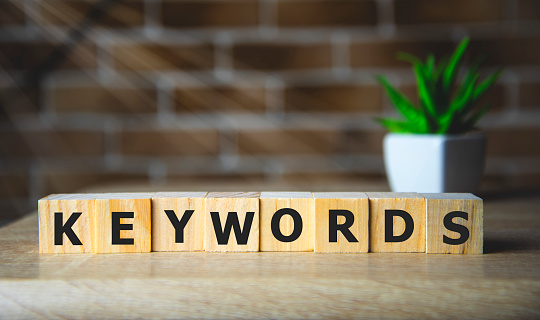 For any activity you do online, keywords are one of the vital factors for the success of the visibility and performance of that activity. Keyword optimization is one of the fundamental acts of researching and finding the best keywords to drive the traffic of your website or ads. For the success of your activity online, it is imperative to understand how to research keywords and incorporate these in your ads, posts and website.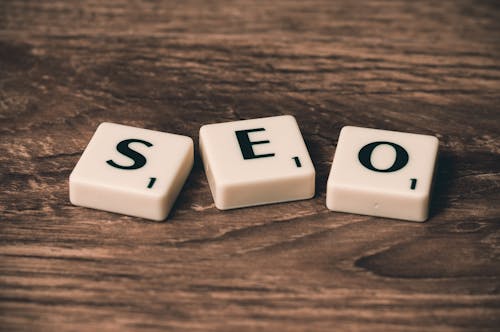 Keyword optimization isn't a targeted process, rather it's more of researching, analysing and then inserting keywords that can increase your online traffic. You need to continuously perform a keyword analysis and change the set of keywords to grow your sales.
Advantages of Keyword Optimization
Optimising keywords for PPC or SEO is one of the integral yet toughest tasks for digital marketing. Basically, for more sales, more views and more traffic, you need to use keywords that your potential buyers are looking for. Advantages of keyword optimization are as follows.
It drives proficient traffic to your website as potential buyers and customers search for the keywords that you have put in your website.
Analysing the suitable keywords helps in measuring the potential of traffic and the size of the online market.
Keywords optimization helps in connecting you with your potential buyer and addressing all of their needs.
Adding a required amount of keywords that can drive traffic actually leads to the creation of good and effective content.
Getting Started With PPC Keyword Optimization
Keyword optimization is essential for search enine optimization. But here we will discuss keyword optimization while making PPC campaigns. Pay-per-click keywords must be optimized in a way that consumers search for the keywords that you are using. This way more consumers will click on your website, leading to more traffic and hence you will be able to convert more and more consumers into your customers.
PPC keyword optimization is all about using the right keywords for the right set of customers. Align your website with the consumer's language!
Some points that must be remembered while doing keyword optimization for PPC are given below.
Keyword Research : Doing keyword research is a pre-requisite for determining which keywords hold more potential for driving traffic. It will also help you in bidding on the right keywords.
Segmentation of Keywords : By optimizing the keywords, your keywords are organized into groups that are semantically related to each other.
PPC Ad Text : Your keywords need to be aligned in the ad text so that searchers click your ads. You need to understand how to craft your ad text.
Keywords on Landing Page : The optimized words or optimized keywords that you are using in the ad text must be visible on your landing page so that the user lands on your page and matches with the offer.
More Relevance : The searcher's keywords and your keywords lead to a higher CTR (Click through rate) if they are optimized. Higher the CTR, higher the quality score. All these lead to more relevance for your PPC.
3 Easy Steps For PPC Keyword Optimisation
Step 1 : Research and Brainstorm Keywords
While brainstorming and researching apt keywords, make sure that you think like a potential buyer. Have a long list of appropriate keywords for the landing pages the ads will link to.
What will be the words that buyers will search on while choosing your product? What are they particularly looking for? What can be the synonyms or variations that customers might search for while choosing your product? Think of all these questions while brainstorming the PPC keywords.
Try to add head terms as well as long-tailed phrases to target your ads to a much larger audience. Head terms are broader than the long-tail phrases but both are equally beneficial for your ad campaigns.
Keywords can be bifurcated as follows.
Generic Terms : The terms that are related to the product or services offered by you.
Brand Terms : Keywords containing the brand name and trademarked terms of the product you are selling.
Competitor Terms : These are basically your competitor brand names selling similar products.
Related Terms : These refer to the keywords that are not directly related to the product you are selling, but the potential customers might be searching for.
In order to bid the best possible PPC keywords, always try to think of all the relevant keywords mentioned above and list them before moving to the next step.
Step 2 : Organise the Keywords Based on Relevance
Having loads of keywords won't serve you any good until you organise them and use it to get more audience. In order to narrow a long list of keywords, try to think of the purpose that you want the keywords to serve. Try to think of the keywords in terms of their relevance for your ad.
Which one of the keywords do you think will be most relevant for the potential customer?
Try to measure the performance of each keyword
Choose the keywords that are more specific and more relevant to the ads.
Higher relevance means that your PPC keyword optimization is healthy. Target the terms that are more relevant to the post that you are creating.
Add Negative Keywords
Now negative keywords are negative for your ads and PPC bidding, but nonetheless an important part of your ad campaign. Negative keywords refers to those keywords that you don't want your ads to put up but these keywords must be mentioned by you to help control the costs of your ad campaign.
These negative keywords can be found on the search query reports. By mentioning these negative keywords, you will practically tell Google not to put up your ad in search queries that are irrelevant for the optimization of your ad.
Step 3 : Consider Your Budget, Competition and Try Some Tools
For a successful PPC keyword bidding, always do your research as to what is the average cost per click, what are yor competitors bidding, is your bidding under your budget, etc.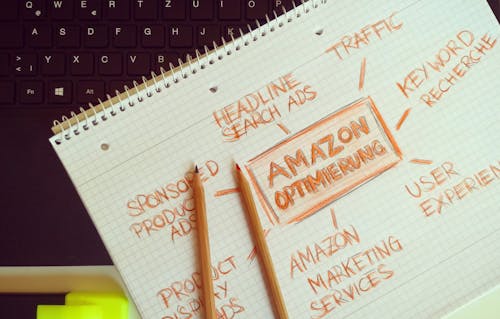 All these questions will help you in choosing the most appropriate keywords well suited to your budget and that are worth spending for. You don't want to bid on keywords that won't bring any success to your ad campaign.
One can also take help of certain tools that can help you make better decisions for ads campaigns. There's Google's Keyword PLanner for brainstorming keywords. There are tools like Ubersuggest, Think With Google, Keyword Grader that can even help you in deciding the relevance and performance of each keyword.
Conclusion
PPC keyword optimization might at first feel like a gigantic task but once you begin doing it, it becomes much more clear. Taking the above-mentioned steps can surely help you in this path.
Doing proper research and data analysis can do wonders for everyone. With time and your expertise, you will begin to use much more relevant and PPC optimized keywords.