Tips for SMEs to succeed in social networks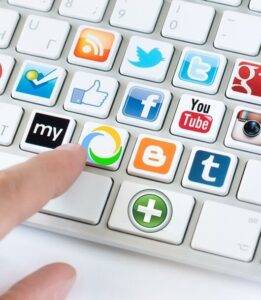 Social networks had a moment of glory a few years ago. They were the scenario in which companies could reach consumers quickly, effectively and with very low costs. Consumers were there, brands and companies could be, and, more importantly, everyone played with more or less the same starting conditions. One could be a small company from a peripheral place and become a star of social networks.
Things have changed in recent times. On the one hand, social networks have made it more and more difficult to succeed organically. The content has more complicated reach consumers and passing from 0 to 100 fans in two days has become very difficult. You have to dedicate a lot of work to it and you have to make an investment in advertising and in a team or a professional that knows what you are doing. On the other hand, this has tipped the balance, or at least that's what it looks like from the outside. The big brands with their big budgets are those that have the fist for the handle.
But is that true? The truth is that social networks are still an interesting option for SMEs, which can reach their consumers through them if they have a good starting strategy. They have to be able to do things right and have to understand how social networks work. In fact, not seeing it can become a missed opportunity and the numbers of SMEs that still do not use social networks are, in fact, a problem. They are not seeing the opportunity before them.
How to launch to social networks and especially how to get connected with users despite not having the same weapons as large companies? The key is to be able to understand how the environment works and what to do.
Go one step beyond your brand
One of the basic lessons of social networks and how to use them for the sake of the company is that they should not be used only to talk about yourself. In this same sense, we must also take into account another element. The brand should not be constrained by what it is and by its identity and has to go a step further. It has to become an expert, a dominant element in a field or market.
Red Bull in its social networks does not only talk about their drinks but also extreme sports. Why? It is a land that can be linked to the brand and can be done in addition to the values ​​that she herself wants to highlight as her own, the adventures and the amazing capabilities.
This can be done by any brand and any company, whatever its size. You simply have to think about your products and services, your values ​​and the things that you can associate with them.
Embrace the native channels of your segment
Not only do you have to know the audience to establish what topics you are interested in and where you can stand out, but also you have to do it from the point of view of understanding where you move. What channels will work best for the types of content you share? And, above all, how should we change what is being done to fit in what is expected in each channel? Big names have a different strategy in each of the channels in which they operate and operate differently in each of them. What gets good engagement fees on Twitter does not have to be the same thing that works on LinkedIn or Facebook.
Buy a good camera
It may seem strange advice, but the truth is that analysts are quite right with it. What is working right now? The key is in the visual and in working with images. In fact, trendy social networks like Instagram already work basically from the photos. But to triumph with images is not worth any photo and is not worth any content. You have to do it well and you have to do it with content that is attractive and attracts attention. They have to enter through the eyes. And for that you need some knowledge of what is being done. And pf course, equipment.
Be human
That is, understand what concerns your audience and get involved in their causes. Try to create close and upcoming messages and demonstrate that you are not a simple corporate machine.
But beware! This point often leads small companies and their managers to deviate by a path that is not the right one. If a brand has to appear close and personal, that does not imply that it has to be a person in social networks. That is, one should never forget that one is still a company and has to be personal. Therefore, at this point it should be added that the corporate account should not be confused with the personal account.
Experience
Yes, having a strategy is very important. You have to think about what you want to do and why, but you do not have to limit yourself all the time to the booklet. You can also try new things and you can also try to be creative.