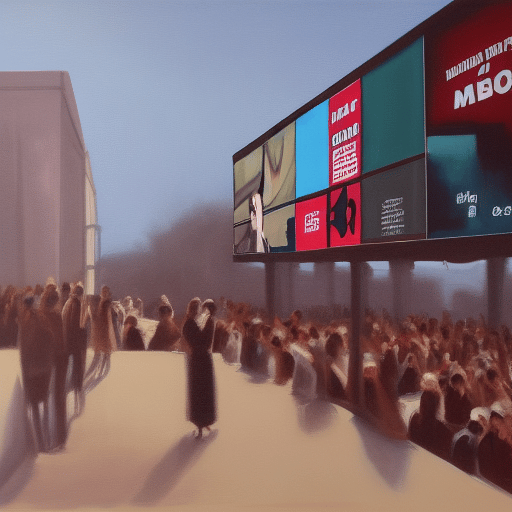 Amazon's Sponsored Display audiences are a targeting method for the company's Sponsored Display adverts. Sponsored Display audiences may be used by companies to remarket to buyers who viewed their product listings and advertise to customers interested in comparable items, categories, and brands.
What's more? Sponsored Display has just gotten better with the addition of four additional audience targeting options. These new audiences enable you to perform sophisticated targeting, which was previously only possible through DSP and then hone in on the exact type of consumer who would be interested in your offering.
Before diving into these new Sponsored Display audiences, you might ask yourself, "What are these new Sponsored Display audiences?" What am I supposed to do with them in new or current Sponsored Display campaigns? Is it really worth it to reach out to these new audiences?
In this post, we set out to answer all such questions.
The 4 New Sponsored Display Audiences Available
At this point, it's common knowledge that Amazon has amassed an enormous quantity of data on its customers. These audience groups are mostly based on how shoppers are categorised based on their browsing and purchasing habits, and this data is the driving force behind them.
Custom-built audiences remarket with straightforward, flexible targeting capabilities based on Amazon purchase data (e.g., views remarketing).
Advertisers may utilise Amazon Audiences to get a big library of audience segments that are simple to use and ready to use. Amazon audience is a tool for attracting new consumers and learning more about your company on Amazon.
- In-Market - You may engage audiences who are "in the aisle" and have recently shopped for items in a certain category using in-market audiences. You can reach consumers in the same category as your promoted items to encourage consideration, or you can try out whole new categories to assist create product awareness, to grab share-of-mind.
- Lifestyle - These audiences were created for awareness campaigns and represent a range of aggregated purchase and viewing activities, such as Amazon shopping, IMDb browsing, Prime Video streaming, and Twitch streaming. These habits indicate common interests and correspond to lifestyle groups like "foodies," "sports enthusiasts," "tech fanatics," and others.
- Interests - Interest-based audiences allow you to help potential consumers become more aware of what they regularly explore and buy. "Interested in Indian history" and "interior design" are two examples of these audiences.
- Life Events - Life events audiences allow you to raise awareness and consideration for relevant items based on life events, such as "travelling soon" for vacationing buyers.
Why Use The New Sponsored Display Audiences?
Yes, as long as you're prepared.
Hold off on experimenting with these audiences if you're just getting started and have a limited ad budget. Before extending out, concentrate on your bottom funnel.
If you have adequate funding and a well-developed bottom and middle funnel, new Sponsored Display Audiences are a terrific method to expose the correct individuals to your items if you're searching for fresh brand exposure.
You may use audience discovery to raise brand recognition for your items by reaching out to people who are interested in other popular categories or brands. With downloadable data, you can see performance numbers for each selected audience in your campaign, allowing you to continually adjust and learn about potential consumers.
You may use audience discovery to help your existing items reach a wider audience. Deals badging allows you to supplement markdowns or high-traffic promotional times with relevant ad creatives, while a unique headline and logo help your brand stand out in front of buyers.
Custom-built views remarketing allows you to keep your items in front of potential customers who have shown interest but not yet purchased them.
They're an amazing tool to create brand awareness, acquire new audiences and re-engage with old ones. 
How To Use Sponsored Display Audiences?
Take a look at your product and determine which audience type would be appropriate for it before you do anything further. Is it appealing to folks who have a particular passion or way of life? Is your average consumer preparing for a special occasion or a major life change? Keep in mind that your product could operate effectively with more than one type of audience.
Advertisers should employ both custom-built audiences and Amazon audiences, according to us. In your Sponsored Display audiences campaigns, start by listing both "advertised items" and "similar to advertised products." "Advertised products" remarkets existing items to prior detail page visitors, while "similar to advertised products" employs our machine learning algorithms to target viewers of other popular products, allowing campaigns for both new and established products to grow in size.
We advocate adding custom generated categories and Amazon audiences to offer even more scalability; start with the segments that characterise your consumer and the category that your product is in. Use Sponsored Display's downloadable reports to assess your success, and then use what you've learned to design and manage your Sponsored Display product targeting and custom created views remarketing campaigns. Advertisers will be able to change bid levels for any audience depending on your choices at any time.
Key Takeaways
The four new audience choices in Amazon Sponsored Display are genuine game-changers for enhancing your impressions and market awareness. To obtain this level of sophisticated targeting before these new audiences, you have to have access to a DSP.
Check out these audiences if you want a basic taste of Amazon DSP targeting without forking over hundreds of dollars in monthly ad spend or adjusting to a completely new style of advertising.
Take these audiences out for a drive as soon as possible if you have the cash for it and want to raise awareness. Although the conversion rate is modest, clicks are inexpensive, so you want to take advantage of the first-mover advantage.
https://www.aihello.com/resources/blog/amazons-new-sponsored-display-audiences-an-overview/