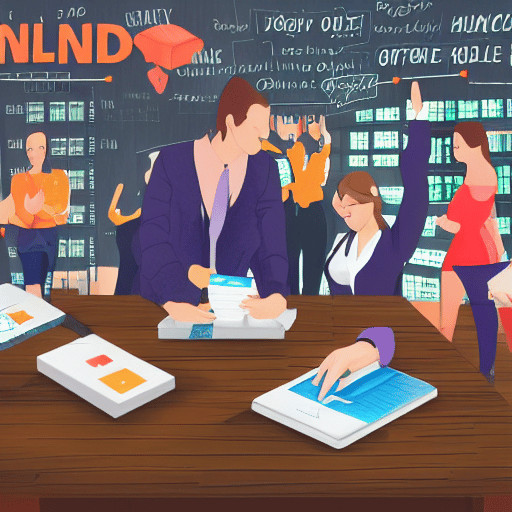 Looking to launch an online store in the country of the windmills? There can't possibly be a better platform to achieve this than Amazon, which is the best online market in the Netherlands. A marketplace that is properly crafted to meet both the needs of sellers and those of customers. The benefits, difficulties, and steps involved in selling on Amazon Netherlands are all covered in this blog.
Amazon opened a full-fledged online market in the Netherlands on March 10th, 2020. (Amazon.nl). The introduction of Amazon in the Netherlands was pretty impressive because the company offered a huge selection of more than 100 million products across 30 categories. Since that time, this marketplace has established a solid presence in the European eCommerce sector, particularly in the Dutch and Nordic nations.
Our experts have carefully examined the Dutch launch of Amazon from the standpoints of both online buyers and sellers. For a complete understanding, keep reading.
Why the Netherlands?
Bol.com, the main eCommerce website in the Netherlands, has been replaced by Amazon.nl. A portal called Bol.com is primarily designed for consumers in Belgium and the Netherlands. The platform is currently by far the most popular online retailer for Dutch consumers. Its steady expansion has led to sales of 2.1 billion euros in 2018.
Selling on the new Amazon.nl has the additional benefit of bringing in customers from Belgium. A significant linguistic divide exists in Belgium and appears to cut through the center of the nation. The Flemish and the Walloon, respectively, are the two main areas. Flemish is a dialect of Dutch that is spoken by the people of the Flemish region. In actuality, 6.5 million individuals, or almost 60% of Belgium's population, are native Dutch speakers.
This indicates that in addition to the 17 million people that make up the Dutch population, there are an additional 6.5 million people who are more inclined to use Amazon.nl. This is unquestionably one of the factors that led Amazon to choose the Netherlands as the location of its newest European market.
More Amazon markets provide vendors new opportunities. The following are some benefits of selling on Amazon.nl:
Affordable PPC click costs
Less competition when it comes to bidding on keywords or PPC targets in general results from early arrival into the market. Competitors who consistently place high bids will exhaust their budget, allowing you to acquire those impressions and inexpensive clicks.
Lower bids let you run more aggressive advertisements that are more broadly targeted. such as auto marketing and PT targeted programs that target whole sub groups.
You can anticipate abrupt changes in the suggested bids and the quantity of competitors when it comes to a new market. You'll have to keep an eye out and modify as necessary.
BSR and early high organic rankings
The way the A10 algorithm calculates organic rankings is that when a particular product has generated sales from typing a particular search word a specific amount of times, it ranks higher as a search result. The listing receives an Amazon's Choice Badge if it stays in that place for a sufficient amount of time. With a brand-new market that is just starting to develop, it ought to be simple with sufficiently focused PPC efforts in a reasonably short amount of time.
When it comes to "Amazon suggested" rankings, the same reasoning might be used. You may rank on competitor listings the same way you can rank search phrases. Search phrases and competitor listings are ordered similarly. You can uncover targets that are driving sales to your product and subsequently become organically suggested for those by conducting an auto-campaign that is especially targeting Complements and Substitutes.
A rapidly emerging market makes the Amazon Bestseller Badge, another highly desired accomplishment, much more attainable. The "Bestseller" Badge, in contrast to the organic ranks, is obtained by simply selling more or increasing your BSR (Bestseller Rank). You must rank among the top 100 sellers in your department or category to be more precise.
When there are less competitors in a newly created market, earning this badge is much simpler. Early achievement of this badge will give you a significant competitive advantage over rivals both present and future. Bestseller status can propel your product to the top of your category and organic rankings in a new market missing high-review-count products.
Every market niche is still developing.
Products that are growing in popularity and number of searches are displayed in emerging niches. It is simpler to boost your relevancy if you start in a more recent market. You might find yourself at the top of a very stable and generally well-liked niche if you act quickly, fill your listings with lots of relevant keywords, and use PPC aggressively enough.
You will undoubtedly deal with several prestigious brands, possibly right away. It's far preferable to confront them on an equal playing field. You can fall into a lucrative area without any well-known companies. These might be hard to come by and require a bold approach, but the benefits can be substantial.
Easier registration as a trademark
If you are familiar with how to apply to become a registered brand, you are also aware that you must first register a trademark. Depending on where you file and the specific circumstances around your brand, this process may take six months to a year.
However, you should automatically be eligible to seek to become a registered brand on the new Dutch market if you are currently a registered brand in any EU market (i.e., you have registered a trademark with the EUIPO). The EU includes the Netherlands, thus having a trademark registered with the correct agency, EUIPO, implies you are good to go.
When opposed to a conventional page, the customizability provided by a registered product page gives a significant advantage. In a market that is just emerging, having access to the sponsored brands advertising system might be a huge advantage. Sellers develop themselves and frequently control their niches using the resources made available to registered brands. As the title would suggest, having a registered brand is quite beneficial when building a brand identification in the Netherlands.
What effect has Amazon had on Dutch e-commerce?
The five most significant alterations since Amazon Netherland's debut are listed below:
Reduced Product Prices:
We all know that Amazon is the largest online retailer in the world, and its entry into the Dutch eCommerce market has undoubtedly changed how the country views the industry there.
Amazon has been very explicit that it wants to have the largest possible market share in the Netherlands. It has been witnessed by the introduction of 100 million products across 30 categories. The products' prices were then drastically reduced by Amazon to increase competition, luring buyers away from other marketplaces (such Bol.com & Zalando) to Amazon.
Our experts noted that other Dutch marketplaces had to lower their product prices to prevent Amazon from gaining a sizable market share.
Customers actually benefited greatly from this since they were able to purchase large savings when doing their shopping online. This also put a dent in the offline retail industry in the area.
How does this benefit Dutch online retailers? Well, this did help the sellers because there was a huge flood of interested purchasers. Even though pricing competition made winning the purchase box challenging, the benefits outweigh the drawbacks because Dutch internet retailers now have the opportunity to advertise their goods on a global marketplace.
Now let's move on to the next topic of conversation.
The Netherlands' eCommerce industry is expanding:
71% of Dutch online shoppers preferred local merchants up until last year. The majority of the remaining customers, including those in France, Germany, and the UK, preferred to make their purchases from other European Amazon websites.
However, since Amazon launched in the Netherlands, a significant amount of outgoing traffic has been diverted here, thus this pattern is shifting. The whole revenue is anticipated to expand at a rate of 5.6% per year (CAGR 2020–2024), resulting in a market volume of US$19,846 million by 2024, which is quite beneficial for Dutch eCommerce.
The good news doesn't stop there, either! According to a report by the Dutch business and financial news television channel RTL Z, Amazon intends to add 400 more employees to its Dutch headquarters.
The Dutch eCommerce market and Amazon.nl will benefit from this.
High Streets suffered as online shopping became more popular:
The traditional method of shopping, the high streets, has been affected by the Amazon in the Netherlands in one of the most significant ways.
Customers have switched from visiting traditional retail stores to online retailers as a result of the introduction of a global online marketplace. 96% of the 17 million Dutch citizens who currently utilize the internet have shown to be a catalyst for the movement in attention in online shopping.
It is currently more advantageous than ever for Dutch retailers to expand online.
Bol.com's consumer traffic has also suffered significantly as a result of Amazon Netherlands snatching up many local users. As a result, Bol.com sellers are recommended to start thinking about Amazon as a potential alternative.
Do you know that you can simultaneously sell the same goods on Bol.com and Amazon? Study How
Developed A Fantastic Opportunity For Brand Awareness And Building:
For online merchants, the launch of Amazon in the Netherlands is akin to the cherry on top because it gives them the chance to showcase their brand on the biggest purchasing platform in the world.
This launch may also be considered as a means of expanding one's audience and geographic reach. Because we are all familiar with the features of the Amazon marketplace, it is simple to do with Amazon. You may build the foundation of a reliable international online business with just one straightforward decision to sell on Amazon Netherlands.
Amazon hasn't let any sellers down with its introduction of 30 product categories. So, any product you sell, you can effectively take advantage of this chance.
The Amazon Netherlands may prove to be the ideal launchpad for new merchants, setting everything in motion.
All that's left for you to do is start because the crowd and stage are already in place. Start your Amazon Netherlands business today.
Creates numerous opportunities for cross-border selling
The launch of Amazon in the Netherlands has given online merchants access to a completely new stream of income known as cross-border eCommerce.
You heard that right!
It was discovered that Amazon.nl has drawn a sizable number of buyers from nearby nations including Belgium, Denmark, and the Nordics.
Customers from these nations used to shop on Amazon France, but after the launch of Amazon Netherlands, they have switched in order to avoid paying for delivery and shipping.
How do I sell on Amazon Netherlands?
Follow these steps to sell on Amazon Netherlands:
- Go To Central European Amazon Seller
- Create a Seller Account
- Select Amazon.nl as your source marketplace.
- Select a personal or business selling strategy (based on your requirements)
- Describe any more pertinent information and your bank account.
- Launch Your Product Uploads
- Decide on Amazon Fulfillment (optional)
- Start your Amazon Netherlands business.
Congratulations!!! You have a separate Amazon account.com.
But
The simpler step is setting up an online store on Amazon Netherlands. The actual deal is increasing sales, increasing visibility, and dominating rival sellers.
Here are a few professional selling pointers for the Amazon Netherlands Marketplace:
Tips for Selling on Amazon Netherlands
Examine Competitors to Amazon Netherlands
You must first understand the layout of the area. Since the Netherlands has a long history and many strong traditions, it is better to learn how they do things rather than trying to persuade people to do things your way.
Additionally, we advised perusing some of the most well-liked eCommerce platforms in the Netherlands to get ready. (You might need an internet page translator because some of these are written in Dutch.)
- The most popular online retailer in the Netherlands (and Belgium) is called Bol.com. It is an all-purpose website similar to Amazon.
- Wehkamp is a Dutch online retailer of furniture, clothing, and household products.
- Albert Heijn, a large supermarket company in the Netherlands, has an online store.
- German-based online shoe and apparel shop Zalando
Pay attention to how reputable Dutch shops manage marketing, pricing, and return policies. You may learn what Dutch consumers anticipate from eCommerce firms by comparing them to other online shopping sites.
Verify Prohibited Products again
The issue with international law is that you can occasionally be surprised by the discrepancies. It is advisable to check in advance whether selling your product line on Amazon.nl is legal.
The typical Amazon restricted items apply, such as no weapons or potentially harmful substances. Other noteworthy items on Amazon Netherlands include the definition of "hazardous and dangerous objects," as well as the categories of electronics and food/beverage products.
Check these official Amazon lists again if you're concerned that one of your products might fall into one of these gray zones.
Electronics on Amazon.nlFood and beverage products on Amazon.nlHazardous and Dangerous Goods on Amazon.nl
Recognize Dutch culture and market.
History students may understand why the mercantilism of Dutch culture is so well-known. You can anticipate distinctive buying habits from the nation that created capitalism that are different from those of other European nations.
One thing is certain: Dutch consumers will prioritize the best deal. In general, you may rely on a bargain-hunter technique for Dutch markets, accounting for convenience, even though individual customers may vary.
You should also take into account the most well-liked product categories. The following things are the most often purchased by Dutch people online, according to the Dutch national statistics department, as reported by ExpatINFO Holland:
- Sportswear/clothing (52%)
- travel and lodging (47%)
- tickets to events (45%)
- appliances/household products (34%).
- Books/magazines (29%)
- Electronics and computers (28%).
- (26%) Groceries and cosmetics
- telephone services (23%).
And whatever you do, don't deliver late. According to a survey of Dutch customers, this is the biggest issue with online shopping.
Negative seller feedback and other issues for your Amazon business can arise from late deliveries. To provide your.nl customers a better shopping experience, think about using Amazon FBA to complete their orders. FeedbackFive, which works with Amazon.nl, enables you to start asking reviews and more.
iDEAL Integration
The buying habits of the Dutch are particular to them…
It shouldn't be shocking that only 45% of Dutch citizens own credit cards because of this.
Why is online buying so common there, then? The majority of Dutch people utilize the mobile banking and transfer software iDEAL. This software targets people from cultures where the word for "debt" and the word for "guilt" are synonymous. It transfers money directly from your bank account to the merchant or other recipient.
If you want to give customers the easiest path, check into it yourself. Amazon.nl is already set up to take payment from iDEAL (together with the German Amazon.de).
Conclusion
Amazon has unveiled its sixth nation-specific platform in Europe by launching a full online marketplace in the Netherlands. This launch demonstrates how serious Amazon is in establishing roots in European online markets. The Netherlands is currently recognized as the third-highest user of internet retail in all of Europe. And statistics indicate that things will only grow better.
Therefore, from the standpoint of an internet seller, this is a chance. A chance to leverage the strength of the largest online marketplace globally and grow the business exponentially. It's far too late to think. Make a sensible choice right away and begin selling on Amazon Netherlands.
https://www.aihello.com/resources/blog/expanding-into-amazon-netherlands/