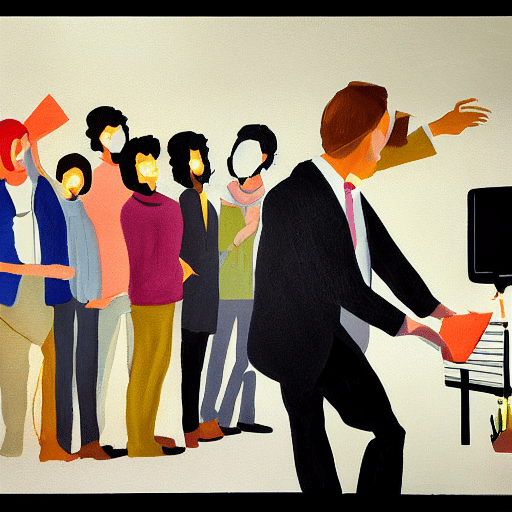 89% of internet buyers consult reviews before making a decision. Similar to product reviews, Amazon Editorial Recommendations assist customers in choosing what to buy. Including this effective programme in your approach can increase sales like never before if you want to succeed on Amazon.
In 2022, there has been a lot of discussion around Amazon Editorial Recommendations, with many merchants unsure of what they are and how to use them. Despite being around for a while, they recently experienced a surge in popularity for the following reasons:
- Customers are now looking for alternatives to customer reviews to judge the trustworthiness of products due to the rise of phoney reviews on Amazon.
- Recently, businesses have appeared that can provide access to editorial recommendations.
It's quite simple to understand why they've been such a hot topic of discussion this past year because the second offers a solution to the first. It's crucial to comprehend what Editorial Recommendations are, how they differ from regular affiliate links, and what advantages they offer to merchants before diving into how to obtain them.
What Are Editorial Recommendations on Amazon?
Amazon's selling is really competitive. It's crucial for merchants to get their products ranked on the first page of search results. How else can they rank on the first page if they can't run pay-per-click advertisements or have strong organic rankings? Editorial recommendations are one of the best ways to increase the front page presence on Amazon.
Product recommendations for Amazon are authored by a group of carefully chosen outside publishers who are part of the Onsite Associates Program. When a product's keywords are searched for on Amazon, they appear on the first page of search results. Publishers upload content about products to Amazon rather than promoting them on their own websites.
When compared to organic and pay-per-click product listings, editorial recommendations are different. Their goal is to convince consumers to buy particular products by assisting with consumer decision-making. Neither the seller nor Amazon have any influence over the independent publisher's views, opinions, or product claims.
It includes the name of the publisher, an instructive article about the product category, and three product placements. These goods are given a prominent position on the first page, which boosts the seller's credibility and perceived worth. Editorial recommendations are intended to be a reliable resource that offers customers reliable product options supported by social proof.
The appearance of editorial recommendations is determined by the machine learning algorithm used by Amazon. Location, time of day, past searches, and purchases are all taken into consideration. An editorial recommendation may appear under a keyword for a customer in one city, while a separate editorial recommendation may appear under the same term for a customer in a different city.
In order to improve engagement and sales, Amazon optimises and presents Editorial Recommendations to customers in a highly individualised way.
Who Creates the Editorial Recommendations on Amazon?
Content producers and publishers who take part in Amazon's Onsite Affiliates Program write the editorial recommendations. As onsite affiliates, publishers submit their product-related information to Amazon rather than displaying it on their own websites in order to improve the shopping experience for customers. The onsite programme is an extension of the Amazon Associates (affiliate) Program. As of this writing, Onsite Affiliates is an invitation-only programme that includes some significant publishers, such as Forbes and the Wirecutter, both owned by the NY Times.
Amazon has no influence over the views represented in the articles because the writers have complete editorial control over the material. You can contact the publisher directly if you think the reviews are wrong but bear in mind that since publishers are paid for every qualified sale, the opinions expressed about products in this section are usually favourable.
What Advantages Do Amazon Editorial Recommendations Offer?
The advantages of Amazon editorial recommendations are numerous. They're a terrific approach to promoting a product that already routinely sells well and receives positive reviews from past buyers. Among the advantages are:
Increased Visibility
Since Amazon's editorial picks are typically found on the top page of search results, more people will see your product.
Customers are more likely to believe in the quality of your product and buy it if they see Amazon recommending it.
This is due to the fact that Amazon only suggests goods that live up to their strict requirements.
Higher Sales
Your product will likely make more sales because it will be more well known.
Your visibility and sales will therefore grow as a result of a higher organic ranking in Amazon's search algorithm.
Increased Organic Traffic
Customers are more inclined to share your goods on social media and other websites if Amazon recommends them.
Even from users who are not specifically looking for your goods on Amazon, this will result in more traffic to your listing.
Improved SEO
When Amazon recommends your product, it implies that Amazon's algorithms have judged that it is high-quality and pertinent.
This will result in better SEO performance for your listing, which will increase the visibility and sales of your products.
Brand Awareness
Being mentioned in an editorial suggestion on Amazon might boost your business's brand recognition.
Customers will associate your product with a reputable and trustworthy brand when they see Amazon suggest it.
Additionally, it gives you the chance to introduce new potential clients to your brand and business.
Increases PPC Efficiencies
Including a link to your pay-per-click (PPC) campaign in an editorial recommendation can increase the effectiveness of your Amazon PPC campaign.
This is due to the increased likelihood that customers who see your product recommended by Amazon would click on your advertisement and buy it.
Some other advantages are as follows:
- Increase the effectiveness of pay-per-click ads and gain market share.
- Fighting false reviews
- Be distinct from the competition
Editorial recommendations take up a lot of visible space and are a terrific approach to direct more customers to your products as opposed to those of rivals. When sellers run pay-per-click advertisements, achieve high organic rankings, and are highlighted in editorial recommendations, they are able to reach the greatest number of customers and have them view their products. A customer is more likely to buy a product when they notice it on more than one page.
What Conditions Apply to Editorial Recommendations on Amazon?
A product must meet certain criteria in order to qualify for editorial recommendations. The essential requirements are as follows:
- 100 or more product evaluations
- A minimum 4-star rating for the product
- Sufficient supply to meet rising demand
-  A high organic ranking for the product's keywords
- No connection to sex, religion, or drugs
- With no medical claims
Editorial suggestions should not be used by newcomers launching their first product. They are designed for seasoned sellers with a track record of successful sales and high product review counts.
How can I improve my chances of receiving Amazon editorial recommendations?
These suggestions can help you improve your chances of getting a product recommendation from a reputable publisher.
Step1: Improve your product page.
The first step is to make your product page as appealing to customers and search engines as possible. This entails including descriptive and appealing product photos. Make sure your product titles are meaningful and packed with keywords. Using our Amazon listing quality check tool, you can rate any product page's quality.
Step 2: Promote client testimonials
Request reviews from your customers for your goods. Your brand's credibility is boosted as a result. Ensure that your customers have a great experience by addressing their pain points.
Step 3: Continue shopping on Amazon
Building your product line and brand can help you stay active on Amazon. Keep providing outstanding customer service and try to keep any negative comments to a minimum.
Can I purchase editorial picks on Amazon?
Amazon gives merchants the option to contact publishers directly if they believe the content is not representative of their brand and products because it has no control over the information produced about products (again, take note that editorial recommendations necessarily say positive things about your products).
In the Amazon seller community, essentially purchasing editorial recommendations has recently become a major business. Companies like Seller Rocket and hbwcommerce.com have connections with publishers that can place your products in the editorial suggestions section.
If you engage with an agency, they'll often bill you either upfront or on the basis of a commission on any sales generated by editorial suggestions. Prices vary greatly but are typical $500 or more per placement with a portion of sales frequently coming from editorial recommendations as well.
It's important to remember that placement of editorial recommendations frequently requires set fees and is not always ensured. Additionally, there have been reports of hidden commission fees in seller communities. Although we haven't personally encountered this, it has been reported, and it's likely in large part because Amazon doesn't provide comprehensive tracking of purchases that happen as a result of editorial recommendations.
However, if you'd like a more thorough explanation, here it is:
Three components make up editorial recommendation pricing: an initial upfront cost, a share of revenue that can be directly attributed to the recommendation, and a monthly maintenance price. With breakpoints at 10, 50, and 100+ goods, the fee fluctuates according to the quantity of ASINs.
To enter the products into the system, there is an upfront cost. Once they're in the system, they stay there for as long as your contract is in effect, so you won't be charged for any more recommendations that are added to the system. Additionally, there won't be any fees if you don't accept a recommendation.
Pricing for an article is determined by the directly attributable revenue from the advice once it has been included.
The final charge is a nominal monthly maintenance fee that encourages Seller Rocket to keep your account active, place you in fresh articles, and monitor your progress.
How to Access Editorial Recommendations
Amazon Editorial Recommendations can be accessed in one of two ways: naturally or through Seller Rocket.
Publisher members of the Amazon Affiliate Program are free to write about whatever product they like, which enables certain fortunate products to get natural editorial recommendations.
However, publishers hardly ever write about goods that merchants seek through direct messaging.
Simply put, publishers get a lot of requests at once, and it takes them a lot longer to assess each one before determining what to write.
The Seller Rocket team is made up of eCommerce professionals who have experience with the publisher side of Amazon's affiliate programme.
The creators of Seller Rocket have made it easier for sellers to obtain editorials while enhancing the procedure for publishers.
Sellers can now access editorials by first filling out this form, and then setting up a discovery call with Seller Rocket to ensure the products meet publisher standards.
Conclusion: Is It Worth Of Getting an Amazon Editorial Recommendation?
Getting editorial recommendations from Amazon is worthwhile since it can assist to raise brand awareness for your business, improve the effectiveness of your pay-per-click campaign, and provide you with the chance to introduce your product to new potential buyers.
You won't be charged any further fees if you are chosen for recommendations because they will remain in the system for the duration of your subscription.
You'll almost certainly make more sales if your product receives an Amazon editorial recommendation. Your product will benefit greatly if you can obtain the editorial recommendation naturally and for free.
The math becomes much murkier if, however, you have to pay a company to receive an editorial recommendation for your product. The majority of agencies charge a hefty sum for placements. It might be worthwhile in a highly competitive category, but it might not be prudent in less competitive areas.
The conversion rate you see on Sponsored Brands advertisements for a specific term is probably the best indicator you have of how Editorial Recommendations will do for you. So, for instance, if a Sponsored Brands ad for "cups and spoons" converts at 5%, you can expect an Editorial Recommendation to fall roughly in that range.
The program's ultimate objective is to assist you in selling more of your goods, and if executed properly, it can be a useful tool in achieving this objective.
https://www.aihello.com/resources/blog/everything-about-amazon-editorial-recommendations-and-how-to-get-them/