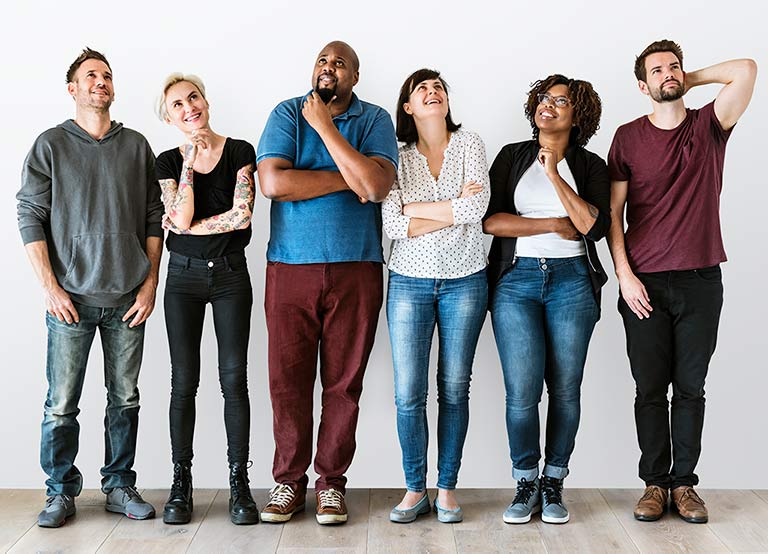 Since its inception in 1994, Amazon has grown at an exponential rate. With 9.7 million merchants and 197 million buyers on average each month, it's reasonable to say Amazon's expansion will continue unabated. As a result, in addition to the convenience that internet buying provides, many individuals choose to shop on Amazon.
Being an Amazon seller is a low-risk, high-reward endeavour, but you must play your cards correctly. Amazon vendors will go to tremendous efforts to ensure that their products rank highly for specific keywords. They employ gifts, large discounts, rebates, black hat tactics, and relentless promotion.
As a result, the starting point for successfully launching products on Amazon has risen. New sellers and brands that want to acquire a footing in the search results while adhering to Amazon's terms of service confront a tough task.
The good news is that Amazon Advertising is a completely legal and profitable way to introduce products. Amazon provides a wealth of advertising possibilities for us to win eyes and sales that are not limited to keyword searches.
Although every business has a trial-and-error phase, you wouldn't want to lose a lot of time, money, and effort in correcting your mistakes. If you're ready to be a little inventive with your Amazon PPC strategy, you can win the game without spending a lot of money. 
The basic PPC campaign structure
There are several different tactics for Amazon Sponsored Products PPC ads.
Some sellers develop separate campaigns for different keyword types, such as brand names and generic product descriptions. Others segment their ads according to search volume, distinguishing between high-volume and long-tail keywords. Another technique is to design campaigns based on research phases, beginning with discovery and progressing to "winners."
All of these techniques make use of a combination of automatic campaigns to produce keywords and human campaigns to provide more control.
Automatic Campaigns - Amazon uses keywords from the title, description, and other portions of the product listing to display adverts for relevant search terms in Automatic Campaigns. Automatic campaigns necessitate less managerial effort and keyword research; nonetheless, product ad targeting is poor, and so ROI is poor. You may, however, extract gold from automatic advertisements by evaluating high-performing search phrases and converting them into Broad matched manual campaigns.
Manual Campaigns - Manual campaigns necessitate more effort in terms of keyword research and bidding, but they have a more specific target population, resulting in more sales. One or more ad groups comprise a manual campaign. Each ad group contains advertisements and keywords that are related to one another. The keywords you create for a certain ad group are used to target your advertisements to potential clients.
Some sellers may blend in a few manual advertisements with product targeting. These are product-specific rather than keyword-specific. They appear mostly on the detail pages of other products, which could be competitors' products, compatible items, or even products from your catalogue.
In my experience, most Amazon PPC advertisers never go beyond this basic tactic. There is a lot more to Amazon Advertising than a few automatic and manual Sponsored Products campaigns, and stopping there is a waste of money.
Diversify your Amazon ads portfolio
If you want to grow your Amazon business, you must diversify your ad portfolio. Ads are a legal technique to purchase search engine rankings. You can accomplish the following by creating additional advertisements:
- Take attention away from your competitors' detail pages.
- Protect your detail pages.
- Determine relevancy to Amazon's algorithms, not just for keywords, but also for products and categories.
- Amazon provides several ad formats and positions to assist sellers in increasing their exposure to valuable real estate both on and off Amazon. This covers the highest-converting locations, such as the top of search and video in search.
If you are a Brand Registered seller on Amazon, you will most likely have access to most of these ad kinds.
1. Sponsored Products: 
Sponsored Product Ads are an excellent first step for Amazon sellers who are new to advertising on Amazon because they are simple to understand and set up. These ads are displayed based on the keywords you select, and you, the seller, are charged a set fee each time a customer clicks on one of your ads. It helps with :
- Automatic Targeting
- Automatic Targeting – Remarketing (Legacy)
- Manual Targeting for Keywords
- Manual Targeting for ASIN Targets
- Manual Targeting for Category Targets
2. Sponsored Brands: 
Sponsored Brand Ads are CPC advertising campaigns that are comparable to Sponsored Product Ads. This sort of advertising campaign displays your company's logo, a bespoke headline, and numerous goods in each ad. It's critical to stay on top of your Amazon advertising because they're always changing and updating. It helps with : 
- Product Collection
- Video in Search
- Store Spotlight
3. Sponsored Display: 
These are ads that can be presented to customers on and off the Amazon platform. This advertising enables retailers to broaden their marketing strategy and reach clients in new areas. Sponsored Display Advertising also enable businesses to target their ads based on client demographics and purchasing behaviour rather than a collection of keywords.
- Views
- Searches
- Purchases
- Product Targeting
4. Advertising Console Sponsored Display:
- Interest Targeting
- Audience Targeting
5. Amazon DSP
That's a lot of different ad types! However, many ad positions are now underutilised because there aren't many people bidding on them. This presents a chance for you to incorporate them into your Amazon PPC campaign.
If you're interested in knowing more about Sponsored Ads and are looking for detailed information about them, you can look at AiHello's Complete Guide to Sponsored Ads 2021 Blog Post.
How many ads should I create?
This is a common and frequently asked question. I believe that the more horses in the race, the better. To be successful, you must continue to monitor key metrics such as ACoS and ROAS, but the more ad kinds you run, the more likely you are to find ones that succeed.
Setting up all of the different sorts you have access to, seeing which ones convert best, and doubling down on those, is a fantastic technique. Put a tiny wager on ones that don't perform well, but keep them running to see if the outcomes alter.
Diversifying your advertising options has many real-world benefits, including:
- Increasing awareness through a variety of channels both on and off Amazon.
- Get the most out of your Amazon page real estate.
- Previous purchasers are being remarketed to.
- Targeting based on audience and interests
- Getting a first-mover edge in new ad formats.
- Winning lower-cost clicks on certain places where there is little competition.
- Because of the time and effort required to engage properly, your competition is probably not there yet, which is exactly why you should be.
How do I generate more ads?
1. Avatars - Let's pretend you're selling a garlic press. The first step is to flesh out all of the potential avatars for your product. An avatar is simply a representation of a person who might be interested in your goods.
After you've made a list, consider some more. You'd be shocked at how many avatars you can create. Here's what I've got:
- Foodie
- Busy homemaker
- Culinary student
- Cooking show host
- Cooking instructor
- Dietician
- Fitness freak
- Professional chef
- Occasional chef
- Restaurant owner
- A shopper looking for a gift for any occasion
- A shopper looking for a stocking stuffer
- Shopper buying for a partner who likes to cook
This list is really valuable because each avatar arrives at Amazon with a unique perspective. Looking at your product from all of those different perspectives can be a terrific source of keyword and competitor research ideas.
2. Buyer Intent - Next, you'll want to figure out what these guys are up to on Amazon. What is their objective - their purpose or goal – and how does it manifest itself in the keywords they search for or the pages they visit?
Get into the buyer's thoughts and meet them wherever they are on their purchasing journey. Have some fun with it and be creative.
For Example, if the buyer: 
- Searched: "gift for mom", "mothers day gifts"
- Visited the Kitchen Gadgets page
- Visited the Deals page
Then the buyer intended to probably do some window shopping.
 If the Buyer searched for: 
- "garlic press with cleaner"
- "garlic press with an ergonomic handle"
- "garlic press to crush cloves"
- "garlic press with a cheese grater"
Then, the buyer intended to specifically search for a product with clear intent. 
3. Levels of awareness - Eugene Schwartz, the author of Breakthrough Advertising, taught and advocated the Five Levels of Awareness, which are extremely valuable in anticipating how much buyers already know about your product or brand.
Your choice of keywords and messaging will fluctuate depending on the level of awareness. They can help you create a bespoke copy in cases where you can offer it, such as with Sponsored Brands and Sponsored Display ads.
4. Ad design - Once you've determined who you're going after and what they're looking for, it's time to put the puzzle together. This frequently entails spreadsheet work, in which you layout elements such as:
- Ad type
- Advertised product(s)
- Avatars
- Buyer intent
- Keywords
- Product targets
- Category targets
- Alternative headlines
- Landing pages
- Custom images
- Video concept
You can also conduct some avatar and keyword group consolidation if needed.
Having your entire Amazon ad plan in one spot also helps when measuring and revisiting PPC techniques regularly.
Find time to work on your Amazon PPC strategy
You will get better conversions and a higher ROI if you spend more time working on your Amazon PPC campaign and developing more ads. You will be more relevant to shoppers' requirements if you meet them where they are on their trip.
Ad design must go beyond the fundamentals of campaign setup. You must put yourself in the shoes of the buyer and not be hesitant to try out new sorts of ads, even if they are in early beta testing.
Don't forget that the term "pay-per-click" stands for "pay-per-click." You don't pay anything for the ad upfront because you're only charged when someone clicks on it. Why squander the opportunity?
You can also refer to this AiHello blog post to check if you are making any other mistakes with optimizing your PPC strategy. 
https://www.aihello.com/resources/blog/how-to-diversify-your-amazon-ppc-strategy-and-outperform-your-competitors/