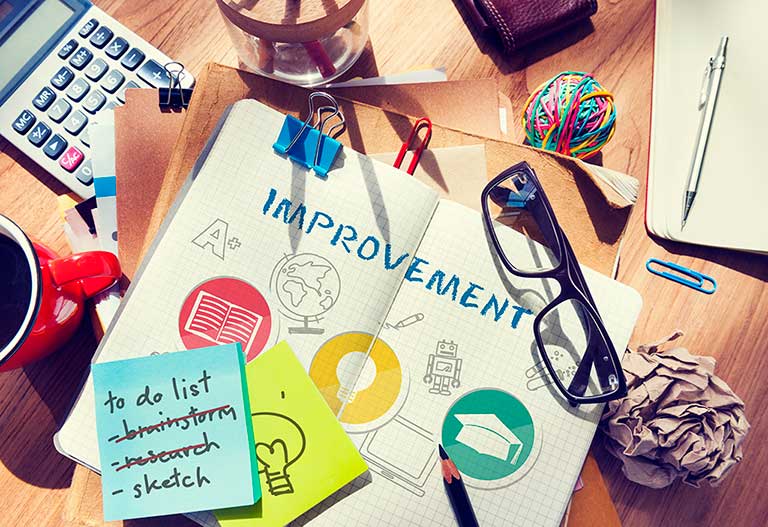 Have you ever been to an Amazon product page and instead of the usual simple text blurb, you find a brochure-style design with tonnes of product photographs, comparison tables, and sometimes video when you scroll down to the description?
That is A+ Content.
All Amazon sellers and vendors with a brand listed in Brand Registry have access to A+ Content. It has been available for a long time for Amazon vendors, but in July 2019, it joined with the Enhanced Brand Content (EBC) programme for sellers to form a single system. A+ Content became free for both vendors and sellers at the same time.
The goal of A+ Content is to increase your conversion rate, which will lead to more sales. This improves your search ranking, resulting in more views of your product page and, as a result, increased sales. It's clear that the potential is enormous.
From some amazing example pages to a full overview of the different modules, and how to figure out if it's truly improving your sales, here's everything you need to know about A+ Content.
What Exactly Is Amazon A+ Content ?
Brand owners can express their brand narrative with improved image and video content by using Amazon A+ content in their listing's product description.
- Competitor comparison charts
- HD videos
- High-resolution pictures
A+ content is a premium content option that allows sellers to use rich texts, videos, and graphics to update the product description of their branded ASINs.
The goal of utilising enriched multimedia content is to improve the user experience, resulting in more conversions and traffic to the listings.
In other words, it goes above and beyond the usual content that sellers publish in order to ensure that a potential buyer better understands the product features and has a knowledgeable online buying experience.
What Is Included in Amazon A+ Content?
- Varied, several images of a product, including product photos shot in close-ups, varied angles, and other lifestyle shots, will be found on an A+ content page.
- The product is introduced in a precise, informative, and yet brief manner. This might be as little as 100 words.
- Each line leaves an impression on the buyer and explains the benefits in a clear and appealing list of bullet points.
- Concise paragraphs with scannable headers that explain the product's features, specifications, and benefits in greater detail.
- "What's in the Box" is a part that details all of the product's components so that the buyer knows exactly what he or she is getting.
- Other aspects include 360° product views, a matrix (comparison chart), and movies for cross-selling items within the product family, in addition to the aforementioned.
Who Is Able to Produce Amazon A+ Content?
Until July 2019, Amazon A+ content was only available to vendors, and sellers may use EBC (Amazon Enhanced Brand Content), a basic service that allowed sellers to add more information to their description with a limited number of photographs.
Amazon has now made A+ material available to brand-registered vendors. For A+ material, you can add up to 15 ASINs per month. To make the most of A+ material, one must focus on the best-selling ASINs.
Amazon sellers that participate in Amazon Exclusive programmes or Launchpad, on the other hand, have automatic access to A+ material.
Once you've been approved, you can start adding ASINs to your A+ material. It's worth noting that A+ content can be created for both parent and child ASINs.
Sellers who previously registered under Amazon Brand Registry 1.0 should do so again under Amazon Brand Registry 2.0.
As previously said, the function enables the brand to develop pages that include extra multimedia modules such as brand stories, videos, testimonials, formatted text, and so on.
A+ content offered for sellers and suppliers differs.
The Amazon A+ content provided to vendors and sellers differs in a key ways. Aside from meeting the qualifying requirements, Premium A+ content for vendors allows you to integrate video and interactive content. This service is provided to vendors for a fee.
The Advantages of A+ Content
You must gain a competitive advantage in order to succeed in selling a business on Amazon. This is where A+ material comes into play.
The primary goal of A+ content is to raise your conversion rate and product sales. It gives you an advantage in persuading clients to buy your product by giving them a better knowledge.
It gives sellers a unique opportunity to set their products apart from similar versions sold by competitors. Because Amazon's criteria were limited previously, sellers faced a significant hurdle in terms of distinction.
Because Amazon's criteria were limited previously, vendors faced a significant hurdle in terms of distinction.
A single, brief paragraph was insufficient to capture the consumers' attention or convert them. Furthermore, there were formatting restrictions, making it incredibly difficult for sellers to demonstrate that they went above and beyond with their product presentation - a criterion that most potential customers value highly.
So, to assist you understand why A+ content is crucial, here are some benefits.
Attracts the attention of a shopper
Potential customers are drawn to Amazon's A+ content because they are accustomed to seeing product listings that are cluttered or crammed with portions of paragraphs or text blocks that they have no intention of purchasing.
The situation is different with A+ content. The ad appears appealing enough to grab his/her attention to buy because it includes large HD photographs, a video demonstrating the product's usage, and other prepared information.
It's more pleasing to the eye and easier to skim.
A messy and disorganized appearance increases the danger of losing a potential buyer, which is exactly what happens with the majority of postings. They're either instructive or the parts aren't put correctly. Because a seller is no longer limited to large, thick text blocks, it is easier for a customer to skim the information he or she seeks.
Brings your product to the limelight
One of the most appealing features of A+ content is the ability to use large, eye-catching photographs of your goods. This is a fantastic opportunity to highlight all of the benefits and features of the product you're selling.
Before making a purchase, a customer can receive a thorough look into your product, allowing them to click the "buy" button with trust and confidence.
Converts more effectively.
According to Amazon, product listings with A+ content sell 10% more than those without. The A+ function improves content conversion, increases product branding, and improves the customer buying experience.
On-the-fence buyers are pushed to make a purchase by appealing visuals combined with strong content, resulting in an increase in ROAS (Return on Advertising Spend) and a reduction in ACoS.
Fight Counterfeit
By enhancing your reputation and notoriety, A+ content helps you stand out. Customers who are familiar with your brand are less likely to buy counterfeits since they know you are the legal owner of the goods.
Uses a tried and true marketing method
You'll note that the majority of Amazon A+ content resembles a traditional brochure. This isn't a coincidence, to be sure. Without the textual restrictions that Amazon previously imposed on listings, the platform can now experiment with new color schemes, formats, and other marketing methods that have been employed for decades.
Better Customer Reviews and a Lower Return Rate
Customers want to learn as much as they can about a product before making a purchase. A+ content helps them buy faster by giving them a deeper grasp of the product. You can expect fewer returns after the purchase as clients gain a better understanding of your product. Customers who are happy with your goods are also more likely to submit a positive review on Amazon.
Know that the potential of these features cannot be overstated. When compared to other sellers, a seller who understands and knows how to utilize them appropriately would benefit greatly.
How do you make A+ content for Amazon?
First and foremost, you must be a member of Amazon Brand Registry. Make sure you're logged into Brand Registry using the same account you use for Seller Central or Vendor Central.
You'll find A+ Content Manager under the Advertising option in Seller Central once you've been granted access.
Select this menu option, then click the top right of the page's "Start creating A+ Content" button, or use the "Create A+" button for a specific product. This will provide you with a skeleton template that includes numerous fields.
Here are some pointers for creating your template:
- Set the template name to something that makes sense to you for your own use only. Keywords do not need to be embedded.
- A minimum of 600 pixels by 180 pixels is required for your company logo.
- Use high-quality photos with a width of at least 970 pixels for full-width images that truly showcase the brand and product features.
- Keep the text content for images to be displayed to 300 characters or less. Add more modules and use images to communicate visually if you have more to say.
- Instead of relying solely on the Content Manager, plan out your A+ content in advance on paper or a whiteboard, or use design software, once you've become familiar with the 15 modules available.
Is it necessary for me to create my A+ Content on Amazon, or can I use any design software?
All Amazon A+ Content must be created on Amazon, but the process is straightforward and a single template can be applied to a wide range of products.
You can't design the page in Dreamweaver or any other web design software because A+ isn't built with HTML, but rather by entering your images and text into standard fields.
Of course, you can create a mock-up of your A+ page on paper or in Adobe XD, Balsamiq, or similar software, and it's a good idea to do so before creating the final version in Seller Central to get a feel for the design. Just make sure you (and your designer, if you have one) know what modules are available so you don't end up with a design you love but can't replicate on Amazon!
Best Practices for Amazon A+ Content
The guidelines for using A+ content are simple and straightforward. As a result, you should have no trouble meeting the eligibility criteria. Going one step ahead of the requirements and then optimizing your A+ content is where you will feel the pressure of staying ahead of other Amazon sellers.
As a result, here's what you'll need to do:
Make your unique selling proposition (USP) a priority.
Begin by asking yourself a simple question: what is the USP (Unique Selling Point) of my product?
Once you have the answer, write it down on paper and then ask yourself two more questions: what are the most significant advantages of using my product? And, more importantly, how can my product assist customers in their daily lives?
Keep in mind that "features" and "benefits" are not synonymous. While "features" are important, it is "benefits" that will elicit emotions. And when emotions are evoked, purchases are made.
Keep the content concise and to the point.
Even non-skimmers will not want to waste time reading through a large amount of text to determine if your product is appropriate for their needs. Stick to short, precise content that informs shoppers about the product quickly and allows them to make an informed purchase decision.
Also, make sure you begin by adding A+ content to your best-selling products. Use this feature when you have a better chance of making a profit.
Integrate text and images.
Of course, high-quality photographs help with conversions, but you can do a lot more by including some engaging language that highlights the benefits or qualities of your product. Including this is a smart move, especially for skimmers looking for specialised information not found in your content pieces.
Make the most of your product reviews.
Customer reviews are really valuable, and you should not disregard them. Read through your customer reviews, as well as those made on your competitors' listings that offer a product that is quite comparable to yours, before writing an A+ article. This will provide you with a clear image of the types of material that your customers prefer.
Errors in content should be avoided.
When developing A+ content, the use of certain special characters and symbols is prohibited, including copyright, registered trademark, and registered brand marks. Furthermore, you are not permitted to incorporate a link to any other website (however, you can include a link to any ASIN within the module type).
Keep an eye on the image's size and resolution.
Ensure that your photographs are posted with the proper resolution and size to avoid "rejection" from Amazon. It's worth noting that the picture requirements vary depending on the module type you select. As a result, carefully read their needs.
Make good use of banners.
One of the most effective strategies to divide your product's information page is to use banners. In fact, it presents it to the customer as a new segment, draws the consumer with HD visuals, and provides more information about the brand and product.
Before submitting your work, make sure it's error-free.
As previously stated, Amazon can take up to seven days to approve your work. However, they normally do it far faster than that. As a result, make care to proofread your work before submitting it. If, for some reason, your A+ page is published and you subsequently discover a grammar error, you will resubmit the page. This implies that your error will be visible for a week.
Make it more visual than textual.
A+ material should be more visually appealing, which means that there should be more graphics and less words. The language should be written in basic terms and should communicate the message to the customer immediately. Maintain a suitable balance of a lifestyle product photo vs. an actual product photo, which is an important aspect that draws attention to the ASIN.
Maintain consistency in your designs.
Here's something you should take attention of right now. The most important point is that you should not build solely for one landing page. It is instead for the full product catalogue, which is something you should never miss.
Throughout the arrangement, your A+ material must be constant. It should represent the extension of your brand as well as your website. Consider it a big picture of how you want to see your brand as a whole.
How can I know whether A+ Content is helping me sell more?
A+ Content's goal is to connect customers closer to your brand and product line, resulting in a higher conversion rate. This is the percentage of people who visit your product detail page and then purchase it.
For sellers, go to Seller Central's Reports section and select "Detail Page Sales and Traffic" under "By ASIN." You can track the conversion rate over time using the "Unit Session Percentage."
Vendors can use Amazon's Retail Analytics (ARA) to track performance, but the essential metric is "Change in Conversion Prior Period," which allows you to track conversion rates for each ASIN.
A+ Content may also have an indirect effect on sales, as the content and photos are indexed by search engines and may help your product page rank higher on Google.
Conclusion
Creating A+ content for your product listings is undeniably one of the most effective ways to attract more customers and increase sales. This is, in fact, the ideal strategy to set yourself apart from the competition and convert more customers. All that is required is the appropriate knowledge and skill.
https://www.aihello.com/resources/blog/comprehensive-guide-to-amazon-a-content/