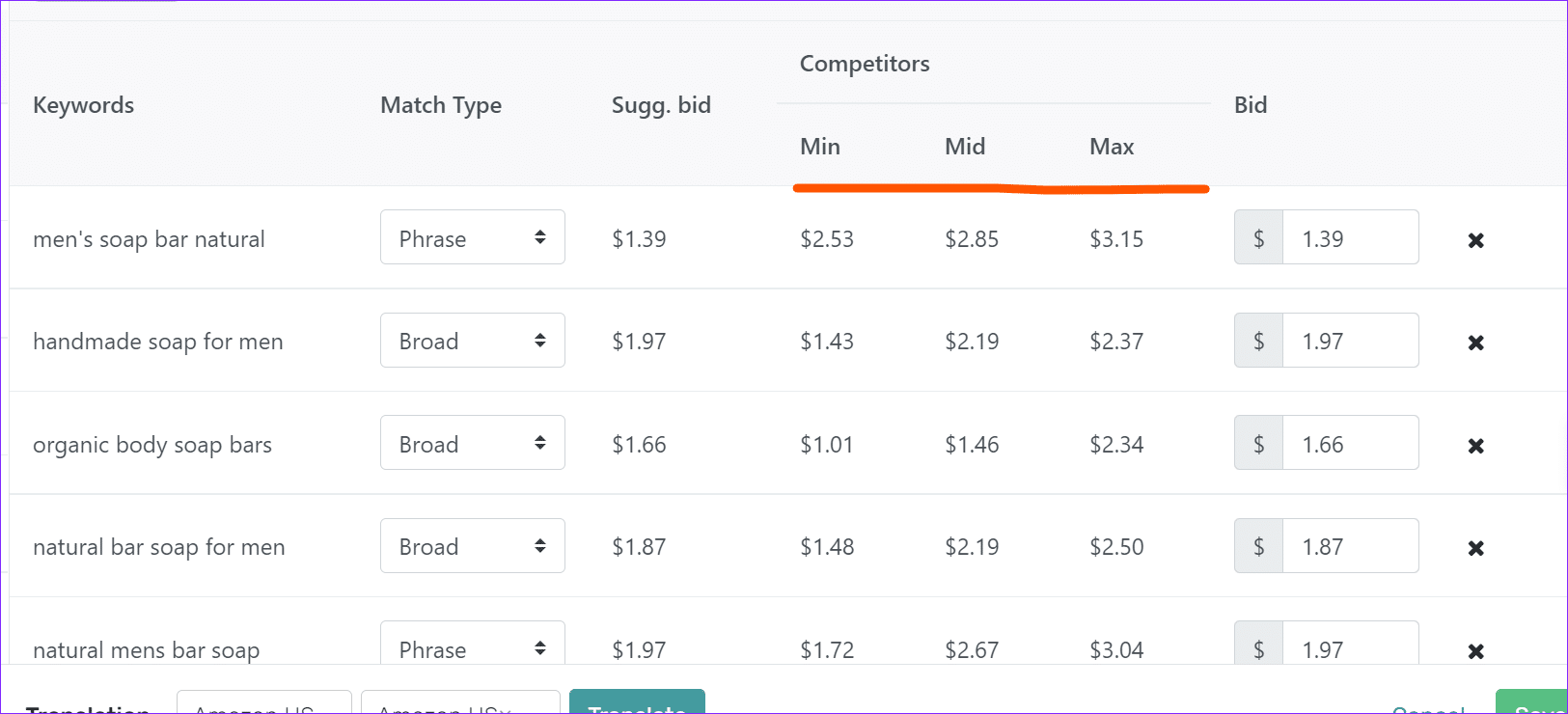 Do you ever think about research and adding new keywords to your Amazon Advertising Campaigns and feel a bit overwhelmed?
I'd be surprised if you didn't – most people would rather not deal with the seeming uncertainty of Amazon search, how it operates, how to find the best keywords etc
Add some competition to the mix and they run scared.
Now Imagine if you were able to reverse engineer competitor's success and identify their strengths and pain-points so you can win bigger and more frequently.
That's the beauty of competition.
The way to tap into that is through Competitor Analysis via AutoPilot . Your goal is to get insight into the bids of competitors that are working for others in your market so you can adopt them, improve them, and gain an edge.
The most exciting feature of this Competitor analysis is that it provides real time bidding information about the keywords directly from Amazon. This ensures that the bidding information you view on our dashboard is most up to date.
Accessing it: Inside the campaign, head over to the keywords tab and add "Multiple Keywords".Now enter the keywords you would like to add to your campaign and click on "Insights"
The "Competitor" columns for the keywords should be populated
Amazon Advertising Competitor Keywords Analysis for SEO
The three columns represent what majority of competitors are bidding. Here in the example above, the bottom of the competition is bidding at $2.53 while the top of the competition is bidding at $3.15
This bid is for the Top Spot. We always insist that for some keywords, you don't have to win the Top Spot and hence our AI suggestion is lower than the lowest competition.
Click on bid to populate the bid in your bid editor or you can click on a header to populate the suggested values for all bids.
You can start using the feature right away and have a leg up on competition
https://www.aihello.com/resources/blog/introducing-competitor-keywords-find-out-what-your-competitors-are-bidding/