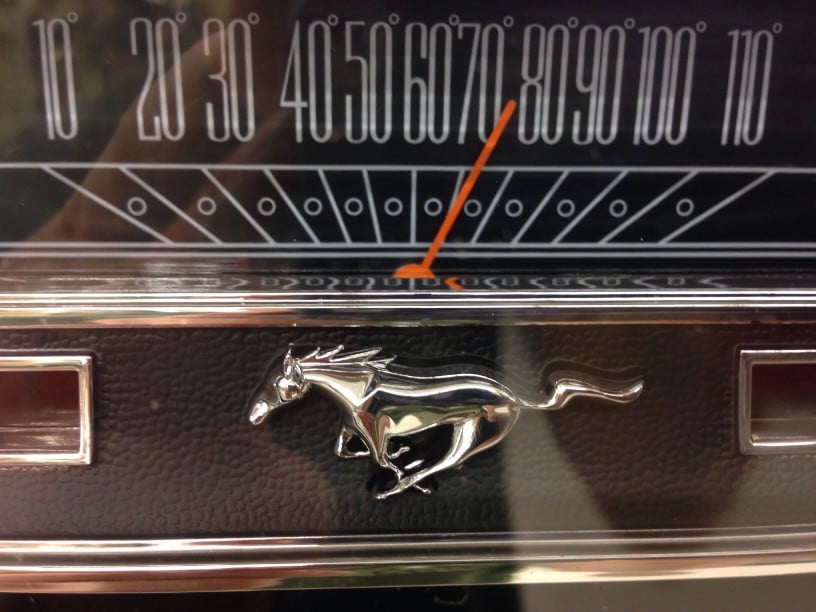 Amazon pledged their support to third-party brands in 2019 by providing them with several new tools to help them drive sales both on and off Amazon.
These tools allowed brands to act more like real-world brands, allowing them to create stores, establish followings, sell far more efficiently on and off Amazon, and, most importantly, track where sales were actually coming from, allowing them to know exactly what was and wasn't working.
There was only one catch: companies had to first join Amazon's Brand Registry in order to receive access to all of these tools and important data.
That entailed first confirming your authenticity to Amazon by trademarking your brand.
Which took a huge amount of time until IP Accelerator was introduced.
Before we get into the details of the Amazon IP Accelerator, it's essential to know if you're eligible to use it.
IP stands for Intellectual Property, and it refers to sellers who sell under their own brand or private label. You might wish to skip this post for now if you're selling someone else's product wholesale (or if you're using any other business strategy).
However, owning a trademarked brand is one of the most profitable prospects for Amazon third-party sellers. Profit margins are higher, winning the Buy Box is easier, and you differentiate yourself from competition, making sales much easier.
So, what is the Amazon IP Accelerator exactly?
According to the Amazon IP Accelerator page, the tool "assists businesses in obtaining intellectual property (IP) rights and brand protection in Amazon's marketplaces more quickly."
In a nutshell, it connects you with an Amazon-vetted list of reputable law firms. These organisations can trademark your name in a matter of days, and they provide high-quality services at pre-negotiated fees.
However, there is one small additional aspect that many dealers overlook:
Before your trademark application is even accepted, Amazon lets you into their Brand Registry.
Yes, you read that correctly. Shortly after filing for a trademark, you obtain access to the Amazon Brand Registry.
Because these law firms have been thoroughly vetted, any company they choose to collaborate with will be a solid candidate for the registry. So long as you choose a company from the Amazon IP Accelerator list, you'll be given priority access to Brand Registry and all of the benefits and protections that come with it.
Basically, Amazon will request you to join the Brand Registry after they discover that you've filed an application through one of their IP Accelerator legal firms. That happens about two weeks after you submitted the application.
What if my trademark application is turned down?
Simple: if your application is rejected after going through the IP Accelerator, Amazon will cancel your Brand Registration access.
However, because to the high quality of these IP Accelerator legal companies, the chances of rejection are slim once they've opted to collaborate with you.
What is the price of the Amazon IP Accelerator?
The service is completely free. You don't have to spend anything to locate or contact one of these law firms.
The law firms and the US government are both responsible for the costs. The following is a breakdown of costs for a single brand and a single category of goods or services (more on trademark classes below).
- $500 for a high-level search of Trademark Office records for relevant pending applications or registrations.
- $1800 for a thorough brand assessment that includes Trademark Office records and unregistered uses.
- $600 for a trademark application in the United States (plus $275 in government fees).
Government Filing Fees
The government charges $275 per class for filing.
You will always have to pay this cost whether you employ IP Accelerator's lawyer or any other lawyer, or if you handle all the paperwork and file your trademark yourself.
A 'class' is the category in which your brand's items will be classified, such as 028 Toys and Sporting Goods or 018 Leather Goods, for example.
If you believe your brand may have products that fall under more than one class (or may in the future), you can choose to file your trademark under each class. It can get pricey at $275 each lesson.
A note on trademark classes
In this regard, a "class" is essentially the market category you're in. So, to put it another way, your trademark protects you from infringements or violations inside your own class.
This is why Delta Airlines and Delta the faucet company can coexist: they provide utterly unconnected services in very distinct industries. The two corporations have no need to be concerned about each other unless customers start riding their kitchen sinks across the Atlantic.
Please keep in mind that we're not lawyers and aren't attempting to provide legal advice, so don't base your legal decisions on our explanations. However, if you believe your product may fall under more than one category, consult with your IP lawyer for advice.
This trademark application process appears to be costly… What exactly is it about Brand Registry that makes it so special?
When it comes to long-term selling, Amazon Brand Registry offers a slew of advantages, not just in terms of brand protection, but also in terms of improved marketing:
- Amazon will utilize the information you supply about your brand to identify and delete any fraudulent or problematic listings that could impact either your brand or Amazon's shoppers (and thereby Amazon's brand). If someone uses your goods, logos, or other trademarks without your permission, Amazon can assist you in locating them and alerting you to the problem.
- Searching and reporting tools: The Report a Violation tool makes it simple to report potential infringement by allowing you to use search capabilities tailored to brands, such as image-based searching. Bad listings will not be removed immediately, but your Amazon staff will investigate any issues you raise and remove violators.
- Brand-building capabilities include Enhanced Brand Content product detail pages, Brand Stores, Sponsored Brands, and a Brand Dashboard to help you create and expand your business. With tools like these, you can take your product listings to the next level, ensuring that your page stands out from the crowd. This helps you stand out from the competition and gives your customers a more personalized and persuasive experience.
- Manage Your Experiments — Run split tests on your A+ Content to maximize its potential (to learn more, check out our Manage Your Experiments post).
- Amazon Posts — Create Instagram-style posts on Amazon to attract shoppers and increase product sales (to learn more, check out our Amazon Posts post).
- Amazon Attribution — Finally, keep track of your non-Amazon marketing to see which elements are performing well.
- Create, post, and promote your own QVC-style videos on Amazon Live (to learn more, check out our Amazon Live post).
In short, obtaining a trademark might be an expensive upfront investment. It is, however, a one-time expenditure that will result in increased revenue opportunities and fewer problems with unlawful competitors stealing your hard-earned cash.
Jennifer Pratt, Founder and Owner of Seeding Square, the color-coded seed spacer for vegetable gardens, said: "For any small business, but particularly for one like mine, whose invention is becoming increasingly popular, there is a significant risk of competitors copying or stealing your hard work and capitalizing on your growth. As a small business owner, I have many urgent day-to-day priorities that can prevent me from pursuing complicated matters like trademark protection. I am encouraged to see initiatives like IP Accelerator, which connects businesses like mine with specialized legal expertise at a reduced cost."
What is the process for applying for Amazon IP Accelerator?
Here is where you may apply for Amazon IP Accelerator.
After clicking the 'Get started' button, you'll be asked what country you're in, where you want to sell, and what service you need help with (IP Accelerator, obviously), and you'll be given a list of law firms to choose from.
When you click on a law firm, you'll be led to a page where you can read reviews from other Amazon sellers who have utilized them as well as contact that lawyer directly.
Who are the law firms and what do they do?
The selection of Amazon's IP legal firms is based on experience, expertise, and customer service.
The law firms have agreed to charge competitive, pre-negotiated charges for the usual services required in acquiring a trademark registration.
These law firms are highly familiar with all aspects of intellectual property. They can save both money and time for sellers. A well-written trademark application can drastically shorten the time it takes to obtain a trademark registration.
Are there any further services offered by these Intellectual Property law firms?
These are some of the highest rated IP law firms, so you may wish to make more requests now that you have professional legal services at your disposal. Working with a lawyer has several advantages, one of which is the ability to obtain experienced legal assistance for any problems you may have along the road.
You can employ one of these law firms to perform other IP-related services, such as filing design patent applications, copyright applications, and broader IP protection strategies, if you've opted to work with them.
While other services should be easy to come by, keep in mind that the pricing of anything beyond the pre-negotiated services listed above will be decided between you and the law firm.
Fair warning: when Amazon isn't assisting you in getting a decent deal, services may be more expensive.
If I live outside of the United States, am I qualified to use Amazon IP Accelerator?
You are eligible to apply if you sell on Amazon. Anyone in the world, according to the IP Accelerator FAQ website, can use it.
English, French, German, Japanese, Korean, Mandarin, Spanish, Hindi, Gujarati, Italian, and Portuguese are the languages in which services are now available.
For the time being, the firms on Amazon's list are only for American trademarks, so you'll have to either register an American trademark or look for services elsewhere (Amazon does plan to expand their legal firm list to include firms from other countries, but for now, it's only for the United States).
If you're in another country, however, you have more options. It may be cheaper and faster to obtain the trademark itself in other countries (such as the United Kingdom), but entry to the Brand Registry will be slower because these companies aren't affiliated with Amazon.
Aside from the United States, Amazon Brand Registry will accept trademarks issued by your local government trademark office if you're from one of the following countries (or the European Union):
- Brazil
- Canada
- Mexico
- Australia
- India
- Japan
- France
- Germany
- Italy
- Spain
- Turkey
- Singapore
- The United Kingdom (UK)
- The European Union (EU)
- The United Arab Emirates (UAE)
If you register your trademark with the World Intellectual Property Organization (WIPO), keep in mind that you should also submit the number registered with your country's IP organization's office, as various numbering methods are occasionally utilized.
Some of these countries may be able to process your trademark more quickly. However, international enterprises are not currently featured in the IP Accelerator list of firms, therefore you won't be able to apply for the 10-day Brand Registry access.
However, once you have your trademark, you can sign up immediately! If your country offers a less expensive option, this may be the best option. For some international sellers, a few months of waiting may be worth the money saved.
Conclusion : Is It Worth It ?
This will be determined by a number of factors, including your budget. If you're a tiny business owner, spending upwards of $2,000 on a trademark may seem excessive.
Getting a trademark, on the other hand, is a smart investment if you plan to take your business seriously, especially if you expect to build it. The same is true for gaining access to the Amazon Brand Registry.
Because Brand Registry grants you access to seller tools such as A+ Content, analytics, violation reporting, and a branded company page (to name a few), it can help you enhance sales and maximize your advertising budget.
If you acquire access to these tools next week rather than a year from now, you can be a more competitive vendor sooner rather than later (or never getting them at all). Not to mention protection against poor knockoffs of your product!
Overall, for any serious brand owner, Amazon IP Accelerator is a wise long-term investment.
https://www.aihello.com/resources/blog/everything-you-wanted-to-know-about-amazon-ip-accelerator-for-faster-brand-registry/