TroubleShooting: AutoPilot PPC Automation reducing Ad Spend and Sales?
For some sellers, putting their campaigns on AutoPilot will reduce their AdSpend and make their products profitable. However common side effects includes lowering of sales.
Though this should be preferable to make lower sales but higher profit rather than selling more at a loss, some sellers would like to also increase their sales with AutoPilot Amazon PPC Automation.
If that is you, then read on how you can accomplish this task by using a combination of following recommendations.
1) The first thing you should take note of is the CVR and CTR rates. More will be written about this in our subsequent blogs but for now note that CTR is the Click Through Rate and CVR is the Conversion Rate.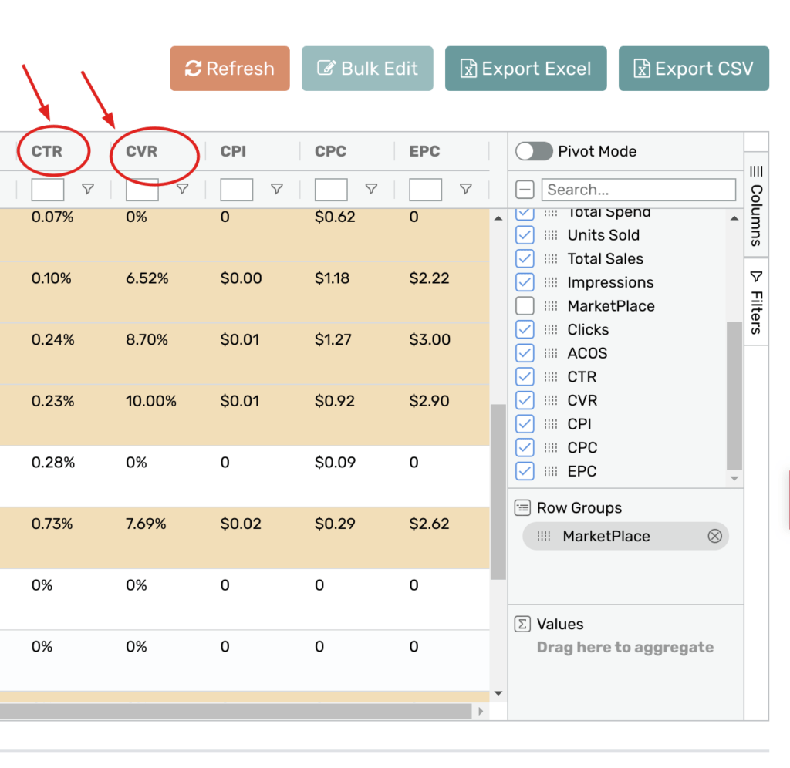 CTR and CVR columns are available at Profile, Campaign, Group, Keyword and Targeting expression level.

CTR is the percentage of people that look at your ad and click on it. CVR is the percentage of people that view your product and buy it.
Your CTR and CVR rates depends on the category you are selling. Highly competitive products could have very high CTR and very low CTR or it could also have very low CTR and very low CVR.
However a very rough number of how much it should be : At the bare minimum CTR should be north of 0.3% while CVR should be more than 6%. Ideally CVR should be more than 8%.
If either of your number is lower than the industry average your sales will suffer.
CTR can be improved by writing better titles and better thumbnail image (First image on Amazon).
CVR can be improved in lots of ways and involves constantly improving your product description, images and also making sure your ads are targeted to the right person.
One of the easiest way to improve CVR is by having the person click your ad which is accomplished by making sure each campaign has only one SKU in it.
When there are multiple SKUs in each campaign, users searching for a specific product are served ads for a different product and their clicks are wasted which increases your CTR,reduces your CVR and also wastes your money.
2) Increase ACoS Target: The easiest way to increase sales is to increase your ACoS target on AutoPilot for a short initial duration. This can give a quick boost to your Best Selling rank as well get some reviews for your products which in turn can increase your conversion rates in the future.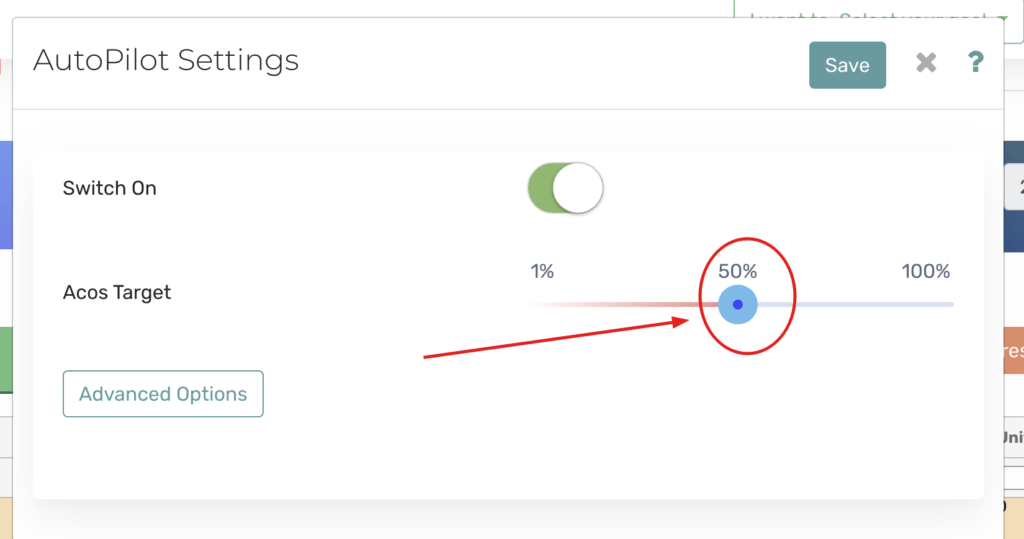 3) Get more reviews: This is a long term approach that should be reserved for your best products. Use the AiHello customer feedback emails to solicit reviews and feedback for your products and organically increase review count for your products. Usually products with a higher review count have a much higher conversion rate and lower ACoS.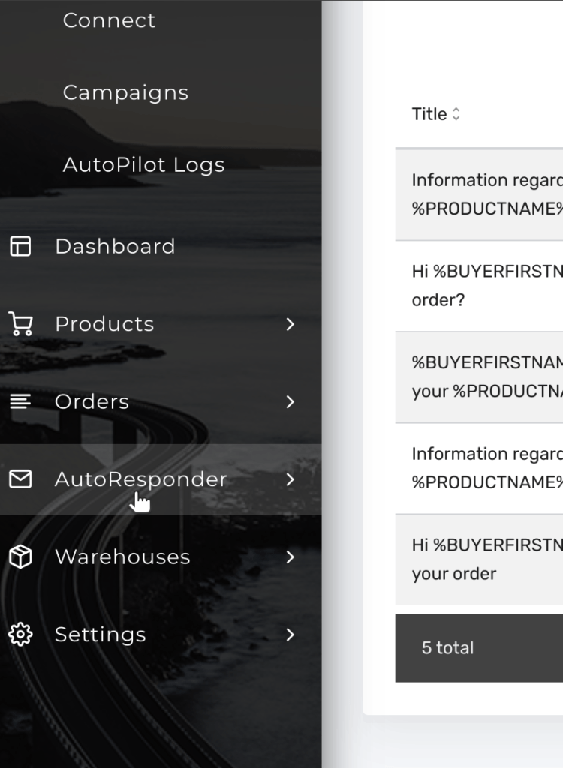 4) Increase daily addition of keywords: AutoPilot allows you to add two types of keywords to your campaigns daily (Click on Advanced Options to view them). The first is the customer search term on Manual campaigns that match broad phrase but you don't have it as exact keyword. The second type are the Amazon Recommended keywords. Usually customer search terms have better conversion rates and lower CTRs than Amazon suggestions.
To increase sales, you could increase the number of keywords that will automatically be harvested and added to the same manual campaign. The downside of increasing the number of daily keywords is destabilizing your daily acos and deviating from the target as the performance of new keywords is never known or guaranteed to be good.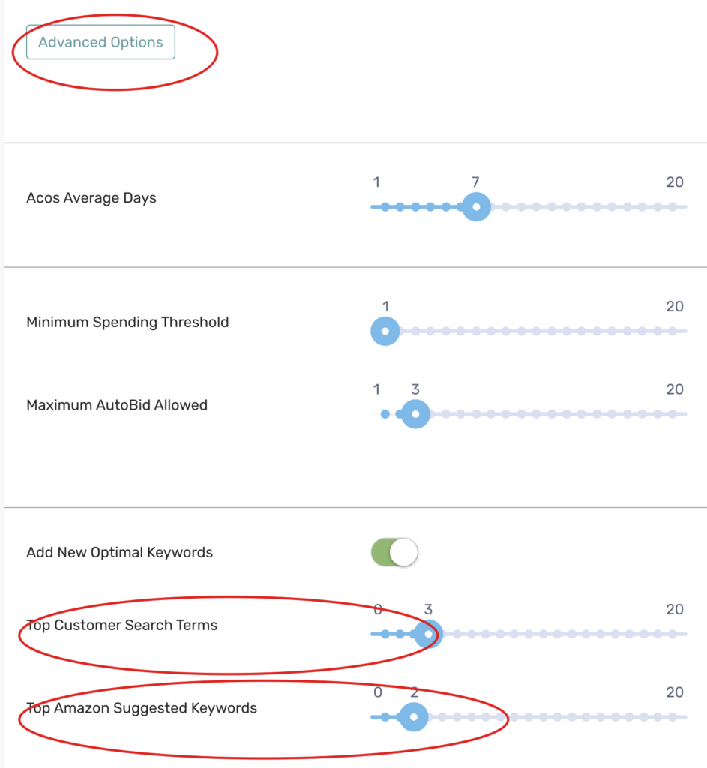 5) Increase new keyword aggression: This step is only useful if you want to higher sales quickly. Keeping the keyword aggression to default setting will take longer to increase sales but will also help you keep your ad costs down. Increasing the keyword aggression help you increases your chances of increasing Amazon revenues at the risk of spending higher on ad costs.

6) Link AutoCampaigns to Manual campaigns: We will have an entire blog post dedicated to this task later.For now, a quick suggestion is to open up AutoPilot settings for AutoCampaigns and in the "High Performance transfer" section, search for a manual campaign to which you wish to transfer the customer search terms. The search term will also be added in negative exact in the current Auto Campaign.

7) Setup both High performance transfer and low performance transfer. Following up on the point above of setting up keywords transfer between Automatic Campaign and Manual Campaign you can also setup a low performance customer search terms transfer.
These are customer search terms which have low performance. The parameters for low performance depends on your campaign but usually involves high CTR but no sales, high impressions and low CTR, very high ACoS etc. AiHello AutoPilot automatically determines the lowest performing customer search terms in your Auto Campaigns and you can setup a "low performing" manual campaign to transfer these search terms.
You can keep this "Low Performing" manual campaign on very low budget as well as very low ACoS target.
Keep in mind that highly competitive products (like apparel, supplements etc) will always be harder to sell than niche items. While running ads with profitable ACoS is the first step you should take, it should not be the only one.
There are more ways to improve sales while at the same time reducing ACoS. We will be writing more about them in our next post.
Amazon PPC Software: AiHello Ads Automation Roadmap:- here