Maintaining Optimal Inventory with AiHello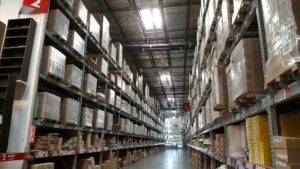 Inventory forecasting is the need of the time for retailers as well as wholesalers. They can use it to determine their requirement of goods or inventory in the near future. It is mainly a predictive analysis that is mainly based on the reorder points and the order quantities.
The reorder points tell us when we should order a particular inventory item and the Economic Order Quantity tells us how much we should order. Both are evaluated using special formulas.
There are many factors involved in the process of stock forecasting. For example, there is a forecast period for which the prediction is made, the trends of the items in terms of their sale, and the base demand or the current supply of the goods.
It is paramount for any retail business owner to have a complete analysis

of

his present stock and the future state of his inventory leveraged with the demand of the consumes.
Estimating the future product demands is the starting point for any business to begin planning about its inventory management to meet that demand. Since it is a process that must be done scrupulously, optimization algorithms like AiHello are available for use that are made to serve the purpose.
AiHello
Using AiHello can be beneficial especially for a business owner that has his or her business spread

to

multiple geographic extents. For example, if his business runs in the US but he also needs to manage inventory in Mexico, he'd need a system that could allow him to

manage

his inventory remotely. AiHello could be that system.
It enables business as such to know which products are selling well in any location around the world. When the owners learn about the sale performance of a product in a particular region, depending on it, they can find suitable warehouses and provide timely shipping to their customers.
You could have this benefit also and there's more to it.
By knowing exactly about the base demand and the inventory level in your warehouses, you can forecast future demands efficiently. That could mean that you'd be able to predict your stocking

needs

and the quantity of inventory that must be stocked in a particular warehouse.
Why have AiHello for all this?
The insights that AiHello renders are invaluable for smart decisions regarding a

retailer business

or a wholesaler to keep them in fluent operations.
The features
For any business, the solution to its inventory forecasting problems needs to be optimum. AiHello, for that matter, has the following features:
·
Comprehensive data availability to help you in forecasting
·
Email campaign manager to help you take heed of the customer feedback
·
Global service to enable you to

access

all countries at an affordable price
In the endeavor of forecasting the future needs of a business, as evident from the features, optimization algorithm such as AiHello can help you to greater extents. There's more to it than what's stated in the scope of this article. You can find all the rest of the information here:
AiHello.