Five Benefits of Selling Through A Marketplace Like Amazon


Here are five key advantages of selling through a website like Amazon, that will make you consider selling online right now.


1.
Increased revenue: As a business, all you should really care about is the money that you are bringing in. Amazon alone attracts millions of visitors a month! These can be easily turned into sales opportunities for your shop and your products.
2.
Acquisition of new customers: The thing with having a lot of sellers online is that it generates confusion among shoppers. While this sounds bad, it is an opportunity in disguise. Once a customer is satisfied with you as a seller, they are sure to bring their business to you again. Also, word of mouth will surely bring you more customers along the way.
3.
Scope out your competition easily: Your products will appear in the category pages with many other similar products that offer relatively the same benefits. Don't be scared! – benefit from it: by knowing what and how your competitors are selling, you will be able to better understand your market. You can fine tune your products in order to meet the needs of your customers and provide them with what they are looking for.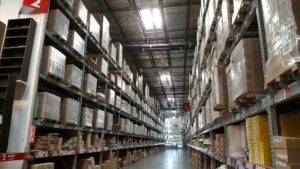 Access to International Markets: Having your product on Amazon allows you to sell globally, and amazon tends to handle all the hassles involved with shipping a product worldwide, which means more sales and more brand recognition for you.
Save on spending, Maximise on profit: traditional offline marketing is difficult, and expensive.
With the right knowledge, and tools, you can easily save big on marketing costs and maximise the gain from your advertising spend.
If you would like to get started on AiHello
click here
for a free 14 days trial.