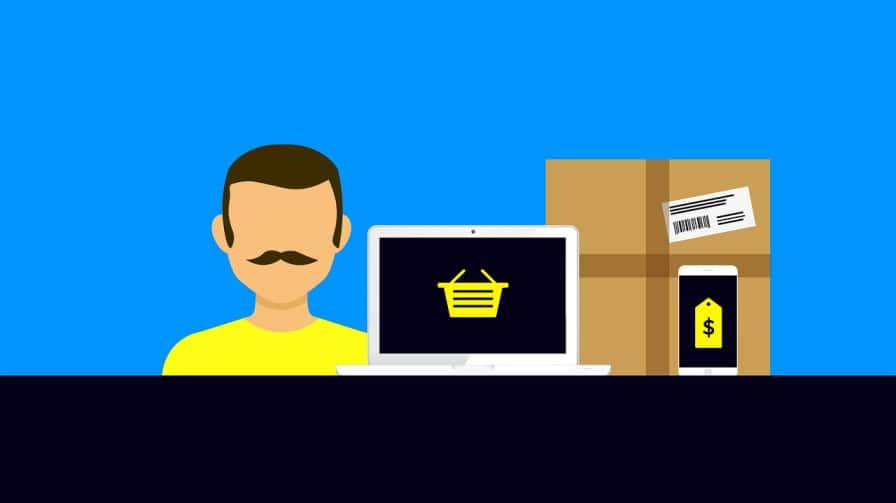 Your Amazon Product Detail Page has never been more important, and in a world where there are only so many top digital shelves, it needs to be more memorable. Whether this is your first or hundredth time reading about how to improve your Product Detail Page (PDP) on Amazon, this post goes above and beyond what you've usually seen.
There's no doubt that a well-defined, information-packed Product Detail Page is key to making sales on Amazon or any other eCommerce marketplace. Advertising is important for bringing in more traffic and making your business more visible, but a well-designed Product Detail Page is a key part of getting more clicks and sales (CVR).
What is a Product Detail Page on Amazon?
When a customer searches for an item on Amazon, they see the Amazon product detail page. The product detail page has essential information that a customer needs to know before buying. This information includes the product's brand name, brand logo, quantity, ASIN, picture, and other details.
The Amazon product detail page tells customers what your product is and what it does. It makes people aware of the brand and helps the customer solve a problem they are having.
Amazon's product detail pages have all the important facts about a product, like:
- Name of the product and its name Images
- Bullet point details
- Description of product Variations on the product (such as size or colour)
- What customers say
Shoppers like being able to see all the important details about a product in one place. This keeps them from getting lost in a maze of products or badly organised information on the seller's page.
It also levels the playing field when different stores sell the same product because shoppers can compare prices, reviews, and shipping times side-by-side while having all the facts.
Why a good Amazon detail page is important
Any Amazon seller's dream is to have a good page on Amazon. Using the best practices for the Amazon detail page can get the customer interested and help the seller get better results. If the seller knows how the Amazon product page is set up, it will be easier for him to get his message across to the sellers. Let's look at a few reasons why having an optimised detail page is a good thing.
1. More people saw it
The more your Amazon product detail page is optimised, the more people will see it. If all of the page's parts are in good shape, your ad will be higher on the list and more people will see it.
2. More likely to be converted.
If you make your Amazon detail page as good as it can be, you have a better chance of making a sale. One of the most important goals of being a seller on Amazon is to make sales. If your Amazon detail page is optimised and looks good, more people will visit it, which will lead to more sales.
3. Customers are given a better shopping experience.
What does a person looking at a product page on Amazon look for? They look at the pictures to see what the product looks like, and they read the description to learn about the features of the product. You can say more about your product if you give clear information about its dimensions, size, quality, and amount.
If an Amazon product detail page isn't optimised, it won't be able to get the number of views that the seller needs.
4. Amazon Product Detail Page Elements
The title of the Amazon product detail page can be seen here. The name of your brand and product will be in the title. When a customer looks at an ad on their phone, only the first 70 characters of the title will be shown to them.
- Image: The picture shows the customer what he will get if he buys your product. The pictures show the product from a few different points of view. It helps the customer figure out how big it is.
- A+ Content: Amazon A+ Content is a free service for both vendors and sellers that can increase conversion rates by giving buyers emotional and detailed content. Amazon doesn't index the images and text that make up the A+ content. This content is instead found by Google. A+ content can be used to highlight the product's best features or show how to use it.
- Inventory: Inventory is the number of things that are available or "in stock" at a given time. This says how much of the item is still available for customers to buy. On the Amazon product detail page, inventory is a very important piece of information.
- Bullet points and description: This is where you talk about your product and what it does. The customer reads the bullet points and description on Amazon to learn more about the product, like what colours are available and how big it is. This information helps the customer decide if the product is a good fit for them.
- Name of the product: Here, the name of the product will be written. The customer uses the product name to get to a certain Amazon page with more information.
- Price: This is where you'll put the price of your product. Keep in mind that the price of the product will also affect a customer who is looking for the best value for their money.
- Buy Box: The Amazon buy box will be on the right side of the page if the seller gets it. On the right side of the page, next to the ad, you will see a button that says "Add to cart."
- Questions from Customers and Answers: Here, you can find answers to the most common questions. This is done so the customer can ask questions or learn more about the product. Having good questions and answers would help you give the customer a clear picture of what your product is.
- Changes: This is where you can add a change to your Amazon product detail page. This gives the customer a chance to look into similar products or find a better one that fits their tastes better.
Now that we've looked at the different parts of the Amazon product detail page, we'll talk about the rules that you as a seller need to follow for the best listing quality optimization.
Amazon product detail page rules
Listings for products on Amazon have to follow a set of rules to be shown. These rules make sure that shoppers always have access to correct and up-to-date information about products, no matter who is selling them.
Here are some of the most important rules for making a product detail page on Amazon:
1. Avoid IP rights infringement
When you sell on Amazon, you may sometimes list brand-name items. In these situations, it's important to make sure you're not violating anyone's intellectual property rights. Copyrighted slogans or logos can get you in trouble, so don't use them without the brand owner's permission.
2. Don't lie about your identification.
Depending on the item you are selling, you may need to include the part number or model number from the manufacturer. This information must be correct because if Amazon finds out you've been giving them false information on purpose, your account could be closed.
3. Don't create double-ups
Amazon made its product pages so that each product would have its page. This is why you should never try to list or page an item more than once. Not only does it go against Amazon's rules, but it will also make shoppers confused, which could lead to fewer sales.
4. Don't try to sell anything.
When making an Amazon product detail page, one of the most important rules to follow is to not cross-promote or cross-sell.
In other words, don't try to advertise other products on your listing or link to websites outside of eBay. Amazon wants shoppers to be able to find everything they need on one page so they don't have to leave the site.
5. Only change when necessary
If you want to change an existing product page, remember that Amazon only lets you do so if new information has come to light or if there are mistakes that need to be fixed. You can't just change things for the sake of it, so only make changes to a listing if you have to.
According to Amazon's website, "permissible updates include adding more information, making it clearer, fixing grammar, or removing content that doesn't follow Amazon's rules." In other words, don't change things just to change them.
6. A new item means a new listing
You might list an item with the same name as one that already exists, but with different specs. In this case, you should make a new listing instead of changing an existing one. A seller may still have the old version in stock, so changing the listing would be confusing to shoppers.
Tips on how to design an Amazon product page
So, you're ready to list a product on the Amazon marketplace. You have photos, bullet points, and a catchy title ready to go. But it turns out that you are the first person to sell this product on Amazon, so there is no existing product detail page (PDP) for you to link to.
Or, you might be bringing back an old product or listing one from a new brand. In this case, the item may already have an Amazon PDP, but it will need to be changed to fit Amazon's rules (more on that later).
In either case, as part of the listing process, you'll need to make an Amazon product detail page.
Here are some of the best ways to do it:
1. Focus on the right keywords.
People who want to buy something on Amazon will type important search terms into the search bar. So, you can make sure that your PDP is one of the top results by using these same words in your product listing, especially in your title and product description.
Use tools like Ahrefs or Google Keyword Planner to find out which keywords people most often use to search for your product. You can also look at the search terms Amazon suggests when you start typing in a relevant keyword.
2. Use images of good quality
Images are one of the most important parts of an Amazon product page, so it's important to use professional, high-resolution photos. Potential buyers can't touch or try out your product in person, so pictures are the only way for them to see what it looks like and how it feels.
Your PDP's main image should be of the product itself, with a white background. You can also add more photos at the bottom of the page. These photos could show how the item is used or give close-ups of different parts.
3. Write a compelling description of your product
Your product description is another important part of your sales pitch, so it's important to make it as informative and convincing as you can. If you're selling something as a third party, the good news is that you can start with the manufacturer's product description.
4. Use Amazon's A+ content to your advantage
You can sign up for the A+ Content programme if you sell private label products or brands that are only sold on Amazon. This lets you add more pictures, comparison charts, and even videos to your product descriptions and make them better.
A+ Content is a great way to make your listing stand out from the rest, but you should know that making it can take a lot of time and cost a lot of money. If you're not sure if it's worth the money, look at some of the other listings in your category to see if they're using A+ Content. If they're not, you might have a chance to get ahead of the competition.
 5. Make sure that your PDP follows Amazon's rules.
As we've already said, Amazon has strict rules about what a product listing can and can't say. So, before you hit the publish button, take some time to read their policies. Here on the site, you can find the full list of specific rules.
Conclusion
The story of your brand is told on the product detail page on Amazon. This is something to keep in mind as you create the text, images, videos, and other parts of your product page. To stay ahead of the huge amount of competition, you need to keep up with Amazon's high standards for product page design.
When making the Amazon product page, pay close attention to the details. This will be a very important part of getting the customer's attention. For better optimization, look at the rules for the Amazon product detail page. By following the rules and making a good Amazon product detail page, you can increase the number of people who buy from you.
https://www.aihello.com/resources/blog/an-in-depth-analysis-of-amazons-product-detail-pages/